Lori Loughlin Thinks The Jury Will Be Sympathetic To Her During Trial
By Emily Lee
November 28, 2019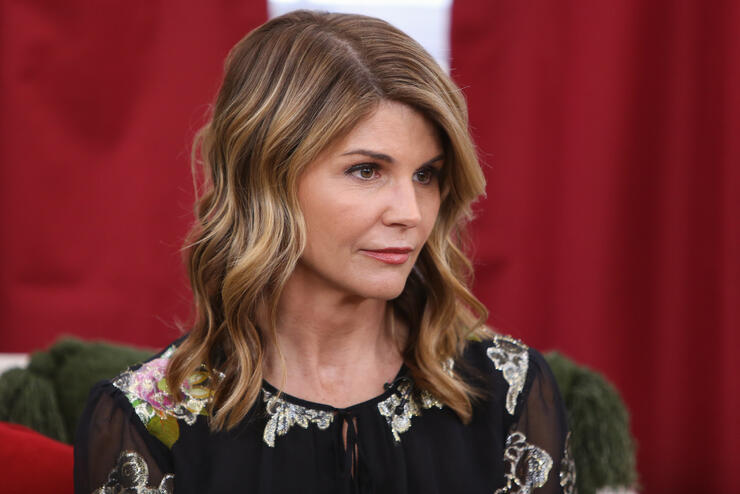 Lori Loughlin is preparing for her day in court. Instead of relaxing for the holidays, the Fuller House actress is spending all of her time in prep mode. Her legal team has reportedly been conducting mock trials for Loughlin so she can practice before her next court appearance. "Her lawyer plays the prosecutor, grilling her," a source told Us Weekly, adding that the sessions are "grueling."
"Lori has been meeting with her lawyers for days at a time," the source continued. "It's her full-time job and she is very involved with her defense. When not at her lawyer's office, Lori is emailing and texting with the team."
Despite being super stressed about her precarious legal situation, Loughlin has reportedly started to believe the jury will be "sympathetic" toward her during the upcoming trial. "She feels they'll believe that the accusations against her don't merit criminal prosecution," another source told Us Weekly. "She truly thought she was making a legal contribution to a charity."
Even though Loughlin is "adamant" about "clearing her name," legal experts believe the actress will be sentenced to two to three years in prison. The judge presiding over the case told another defendant in the college admissions scam, real estate executive Toby MacFarlane, that he must "pay a substantial and conspicuous price for such unconscionable conduct" before sentencing him to six months in prison. MacFarlane's case was quite similar to Loughlin's, however, MacFarlane ultimately decided to accept a plea deal. Loughlin did not.
"These cases are very similar," Good Morning America legal analyst Dan Abrams explained. "It's almost the same amount of money. It's two kids. It's faking the profiles, etc. This was someone who's accepted responsibility for it, and is still getting six months. So you've got to believe if [Loughlin] were to take it to trial, with the additional charge that's been thrown on her, if she was convicted, she'd be looking at a few years. I wouldn't be surprised if she got 2 to 3 years if she's convicted."
Loughlin's next court date is set for early 2020.
Photo: Getty
Chat About Lori Loughlin Thinks The Jury Will Be Sympathetic To Her During Trial