Ray J Reveals The Current Status Of His Relationship With Princess Love
By Peyton Blakemore
December 4, 2019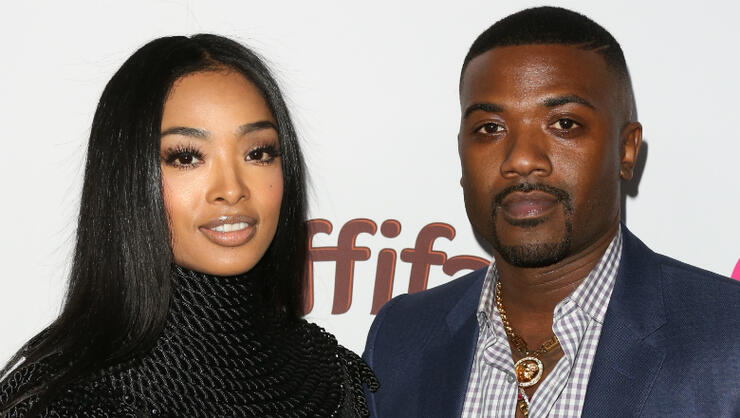 Ray J wants his family back.
While appearing on The Wendy Williams Show on Wednesday (December 4), the singer turned businessman opened up about his now-infamous week-long online feud with his wife Princess Love, who accused him of leaving her their daughter Melody "stranded" in Las Vegas last month.
"I love you, Princess," Ray told the camera before denying that he "left them stranded."
"Again, look, it didn't happen like that. I would never leave my baby and my wife. I would die first before I leave them on the side of the road. They were at the hotel and that's what she considered stranded," he explained. "But look, she's right, I'm not even going to defend it. Baby, I was wrong. You were right."
Ray went on to explain what sparked their initial argument, confirming Princess' previous statement that it was over Ray wanting to move their family to Las Vegas and her wanting them to stay in their current home of Los Angeles. "I'm done with Vegas. I hate Vegas. Never again," he told Wendy. "Princess made it pretty much clear enough, so at the end of the day, I've got to compromise. I have to do better as a husband. I've got to do better. I've got to do better and I have to understand my wife is pregnant and I have to think a little more wiser when I'm making decisions."
Ray also spoke about being spotted without his wedding band while at the airport earlier this week, telling the 55-year-old talk show host that it was not what it seemed. "My hands was ashy and I needed to put some lotion on, so when I get up to the gate, I don't have no lotion," he claimed. "I'm looking for the lotion, right there, boom, they got the picture."
While Wendy seemingly didn't buy his story, she replied, "Any excuse is better than none." (To note, Ray way was wearing his wedding band during his appearance on Wendy.)
As fans know, last week reports claimed that Ray and Princess, who is currently eight months pregnant with their second child, had "worked through their drama in the desert" and were "looking into couples therapy." However, a source recently told Entertainment Tonight that the couple is not currently together and they are not attending couple's counseling. The insider added that Princess is still very much considering filing for divorce.
Photo: Getty Images