Bride-To-Be Admits To Crying After Getting 'Ugliest Engagement Ring' Ever
By Dave Basner
December 12, 2019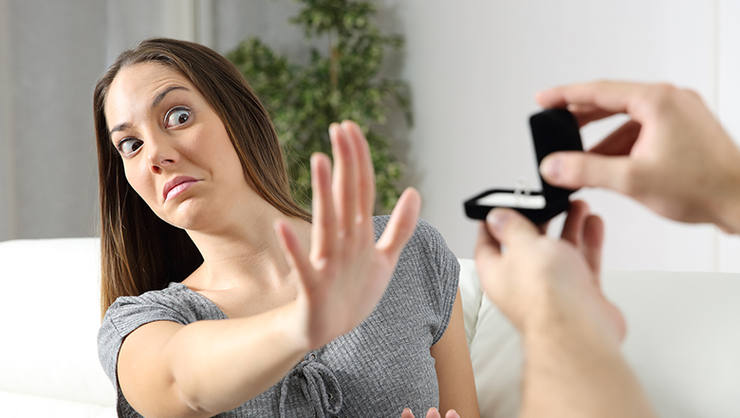 The ring seems to feature a silver mask with some lips under it. Commenters agreed with Anna Rosy's reaction, writing things like, "This is literally the ugliest thing I've seen in a long time," and "Yo, I woulda cried too. Straight up ugly cried." One rightfully pointed out, "Reminds me of a prize for winning a wrestling competition" and another asked, "Is this some sort of optical illusion? I tried turning the phone a few different angles, but it's still hideous."
Others chose to compare the ring to various characters. One questioned, "Are you marrying the Phantom of the Opera?" while another stated, "Oh this is that new Marvel line of jewelry. This is the Iron Man band," and yet another inquired, "Is that a Mutant Ninja Turtle?"
As for her response, Anna Rosy said yes, but confessed to only wearing the ring one time since then.
Photo: Getty Images