Young Dolph Reveals He Was Related To Juice WRLD In Heartbreaking Tribute
By Peyton Blakemore
December 12, 2019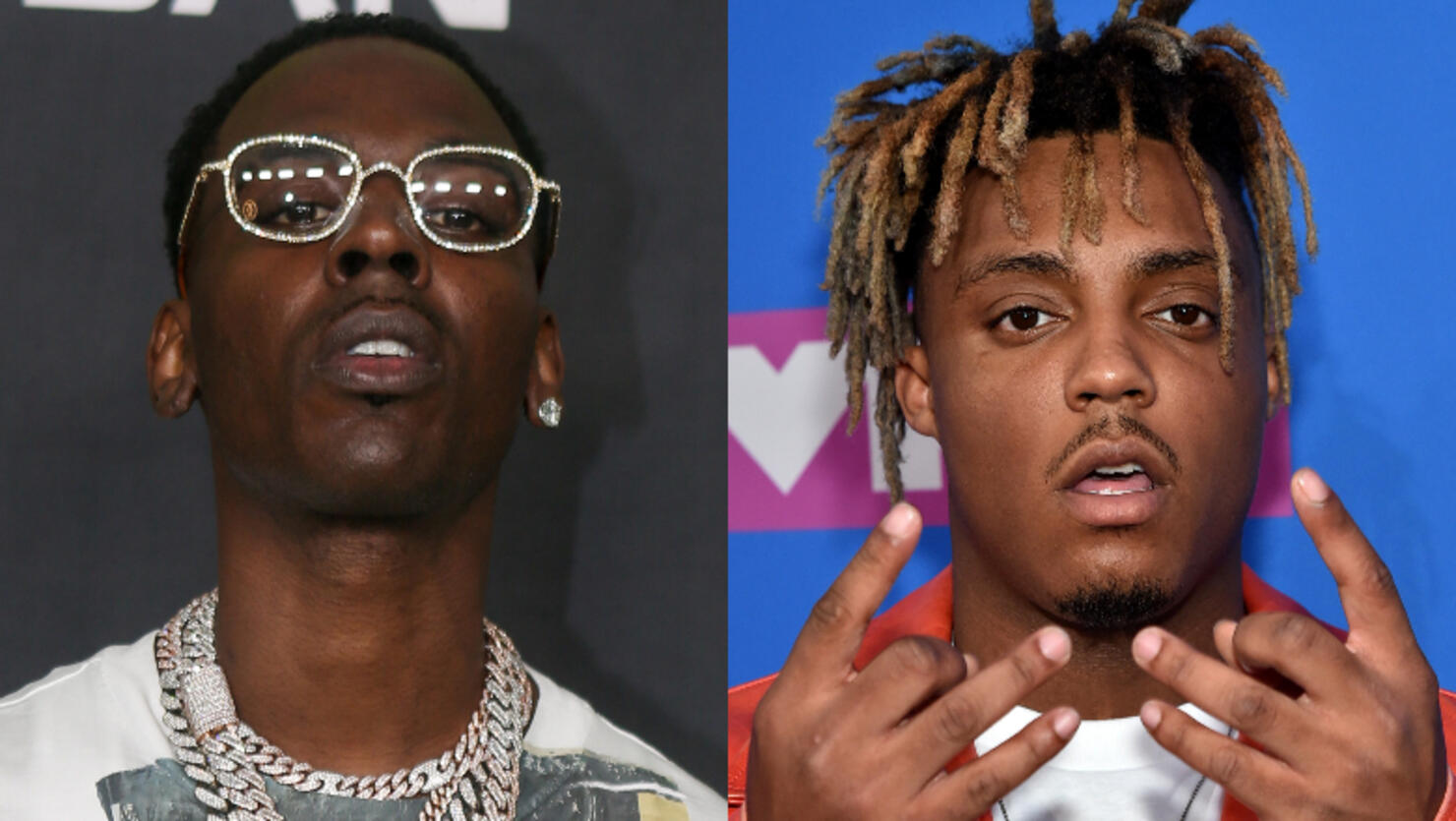 For Young Dolph, Juice WRLD's sudden death was especially difficult because the two rappers had recently discovered they were related.
In a candid Instagram post, Dolph revealed that he and Juice found out they were cousins only two years ago. "d*m lil cuzz 😢. i feel awkward as hell makin this post on social media. the world didn't know that u was my blood lil cuzin," he wrote. "Sh*t, i didnt even know it my own self until 2017 when your uncle told me at thanksgiving dinner. i didn't get a chance to f*k witchu how i had intentions to do and it's killin me."
The Memphis rapper, who like Juice was originally born in Chicago, went on to reveal how he first found out Juice was his cousin. "One day my grandma called me and said 'Yea, u know u got a cuzin up here in Chicago that do music. That's my lil brother grandson.' And now fast forward to THIS! I can't believe u gone that fast waaay too early. WHY GOD?" Dolph wrote.
As fans know, Juice, who was had just turned 21, passed away on Sunday (December 8) after going into cardiac arrest at the Chicago Midway International Airport.
"I didn't even get a chance to put my lil cuzzo in da back of the RR and give him all the game i wanted to give him, didn't get a chance to pick him up in the Ferrari and kick sh*t wit him how I wanted to," Dolph continued in his emotional Instagram post. "didnt get a chance to drop the top on my Bentley and pull up on my grandma wit Juice in the car wit me, didn't get a chance to po' up in da lambo witchu like i wanted to, didn't even get a chance to chop it up witchu and talk about our family history like i wanted to😢. "
"Honestly i didnt care about doin any music together because we blood and music is my last concern," the "Baby Joker" rapper added. "i was on the plane comin back home from Germany when i got this bad news and it F*KD ME UP! watch over your moms and the rest of the family and tell God to make sure he save me a spot please. Matter fact, now that u wit God he can tell u all about my life, ask him about all the sh*t that i did to get to where I'm at. You the 🐐/DA YOUNGEST BiGGEST LEGEND OF ALL TiME! 9️⃣9️⃣9️⃣💙 #LengendaryJuice."