Nick Jonas Legit Wanted To Bring His New Puppy To The Golden Globes
By Lindsey Smith
January 6, 2020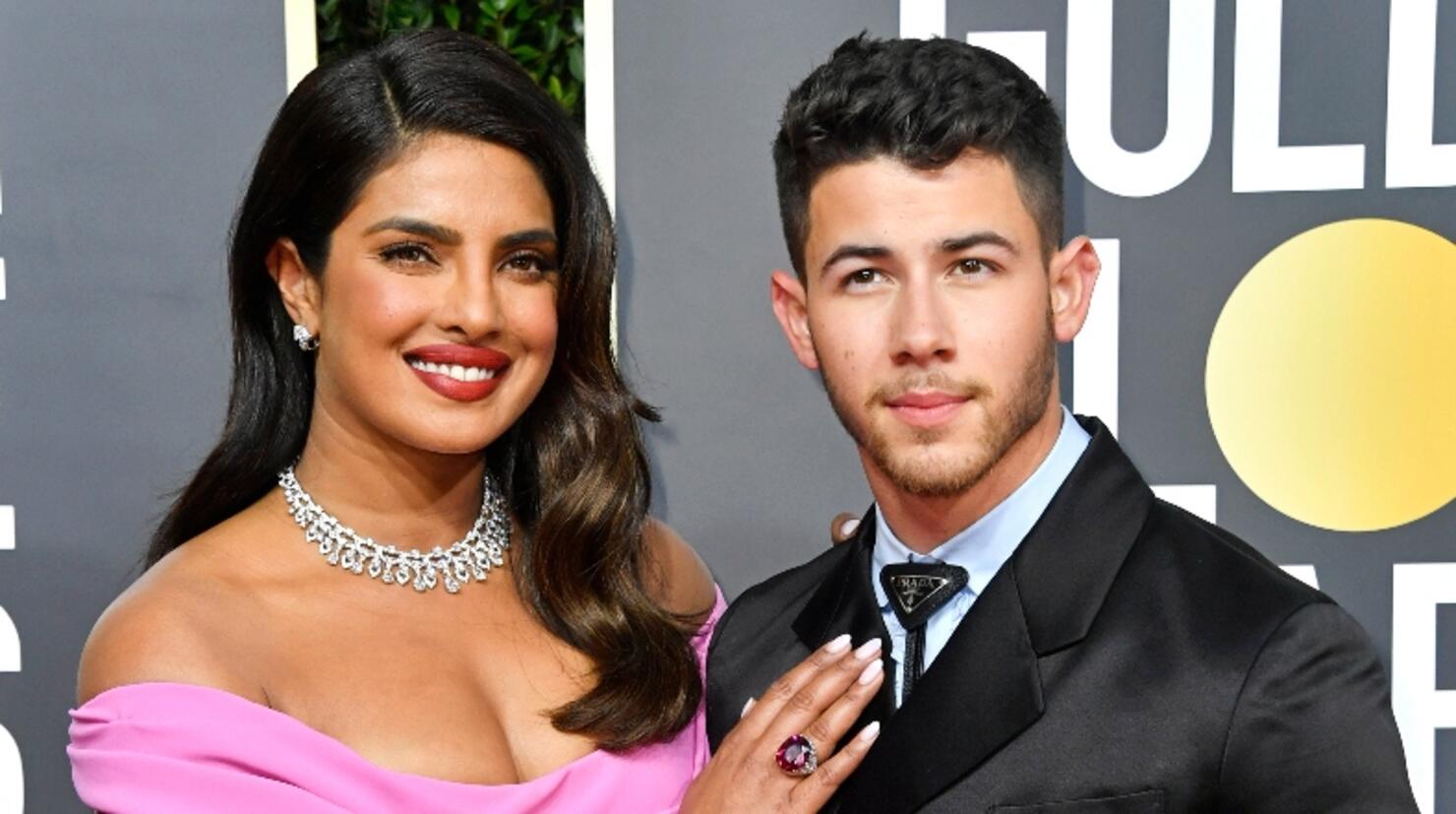 All new pet parents know that it's so hard to be away from your furry friend for any amount of time and celebrities go through the same separation anxiety.
While looking stunning walking the red carpet at the Golden Globes on Sunday (January 5), Nick Jonas and Priyanka Chopra stopped to chat to Ryan Seacrest about their new German shepherd, Gino.
As it turns out, the couple was really considering bringing him along on the red carpet but unfortunately, there were no dogs allowed on the red carpet. "We thought about bringing him tonight," Jonas revealed. "But they said no." Chopra followed up joking, "he didn't get an invite."
The 37-year-old actress surprised the singer with Gino on their anniversary in November after he hinted at wanting a bigger dog. "Nick suggested that he wanted a big pup. I have a little [dog] called Diana and I don't think she was enough for him, he kept saying, you know, it would be awesome to get a German shepherd," she explained on the red carpet.
The good news is, fans and dog lovers everywhere may be seeing Gino at Hollywood events sooner rather than later as the Jonas Brothers singer plans to train his dog to be a diabetic awareness dog. "he might be able to detect whenever I'm having low blood sugar or high blood sugar or whatever it is," the "Sucker" singer explained earlier last month on The Late Late Show with James Corden.
Photo: Getty Images