Pat Sajak's Daughter Turns Letters On Wheel Of Fortune As Vanna White Hosts
By Dave Basner
January 7, 2020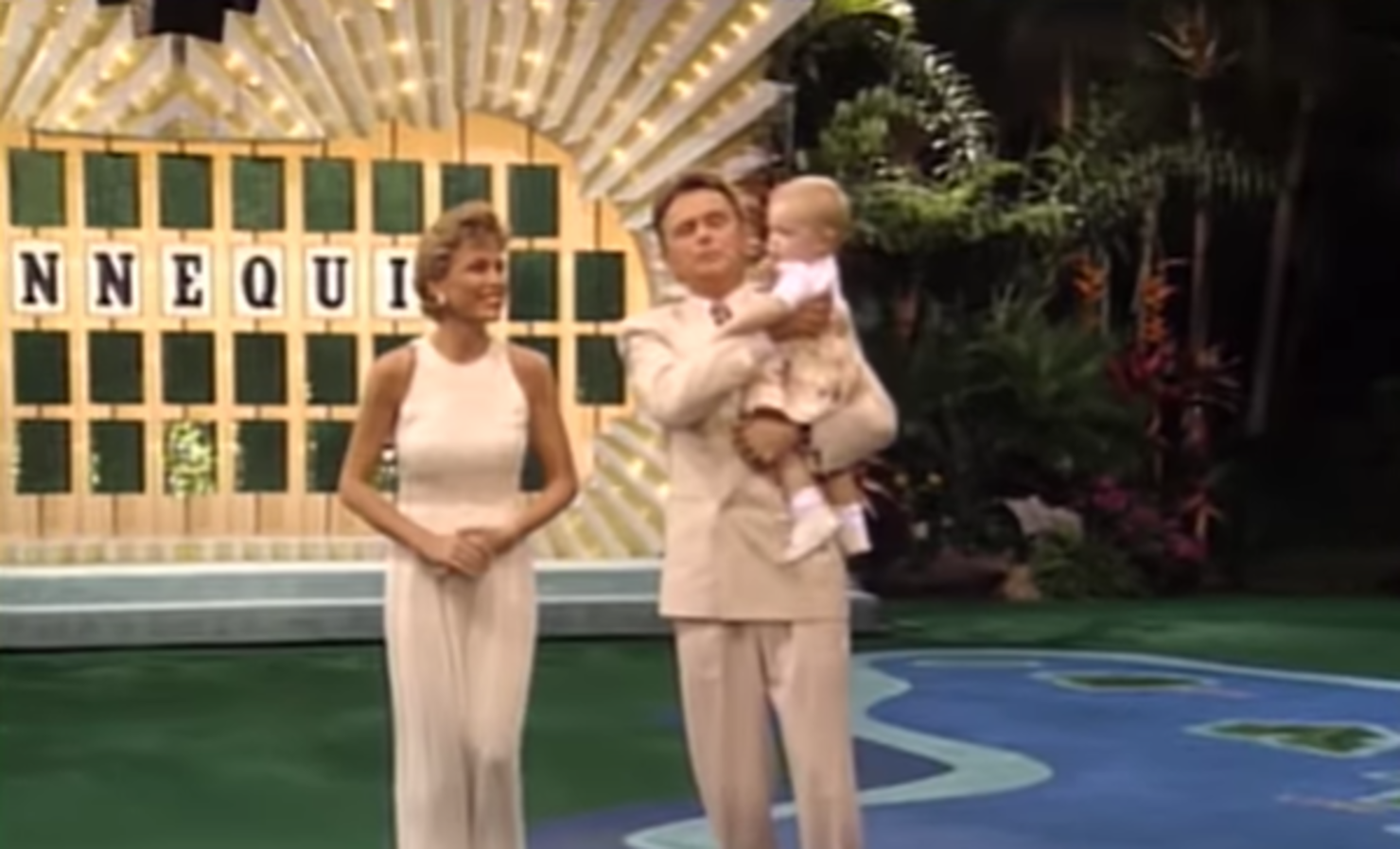 Last year, Wheel Of Fortune host Pat Sajak underwent emergency surgery due to an intestinal issue. Because producers of the game show weren't able to change their taping schedule, they had to keep taping episodes so long-time letter turner Vanna White took over for Pat as host. That left her job empty. Thankfully, Mickey and Minnie Mouse were able to fill in for her for a couple weeks. Shows that Pat taped before his surgery then aired but this week, more episodes from when he was out were on and there was a new letter turner - Pat's 25-year-old daughter, Maggie.
After her introduction, she gave an update on her dad saying, "He's doing well. From the perspective of his daughter, it was a scary experience, I'm not gonna lie. But he's doing great and I know he's so excited to be back next week."
She had previously been on the Wheel stage 24 years ago.
In an interview with ABC News, Maggie described her appearance on the show saying, "It's bittersweet because obviously, the circumstances, you know, was that my dad couldn't be there."
She also revealed that Vanna met her at her dad's house the night before the show taped and they used his refrigerator to practice turning letters. Maggie said, "It is more complicated, you know, like I said, with his job, they make it look easy, after all these years, and they're so great at their jobs. But you know, it is more complicated than you think."
Pat was pretty proud of this daughter, tweeting, "I like the new puzzle person."
Shows with Pat hosting begin again on Monday. He is currently back in the studio filming new episodes.
Photo: YouTube/WheelOfFortune