Heart-Stopping Video Shows Toddler Casually Walking On Ledge Of High-Rise
By Dave Basner
January 8, 2020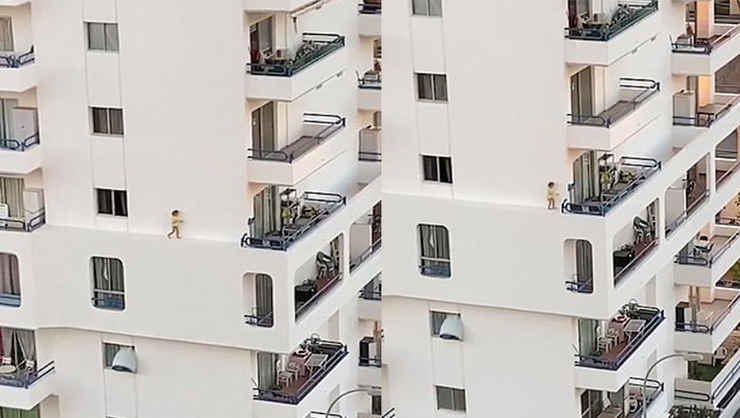 Kids manage to get into all kinds of trouble, especially if a parent turns their back on them for just a few minutes. That's what a little girl in Tenerlife, Spain proved by climbing out a fourth floor window and walking along a narrow ledge to a balcony. Once there, she sits for a minute and then returns to the window. She does it all as if she isn't balancing on just a few inches, dozens of feet above the ground.
It was all recorded by the daughter of a Belgian tourist while he ran over to the building to alert security about the potential tragedy unfolding. They shared the video with the I Love Tenerlife Facebook page.
According to the caption, the girl's mom was in the shower during the incident. Thankfully the child was unharmed by her death-defying walk.
Photo: Facebook/ILoveTenerlife
Chat About Heart-Stopping Video Shows Toddler Casually Walking On Ledge Of High-Rise