Heart-Stopping Video Shows Toddler Casually Walking On Ledge Of High-Rise
By Dave Basner
January 8, 2020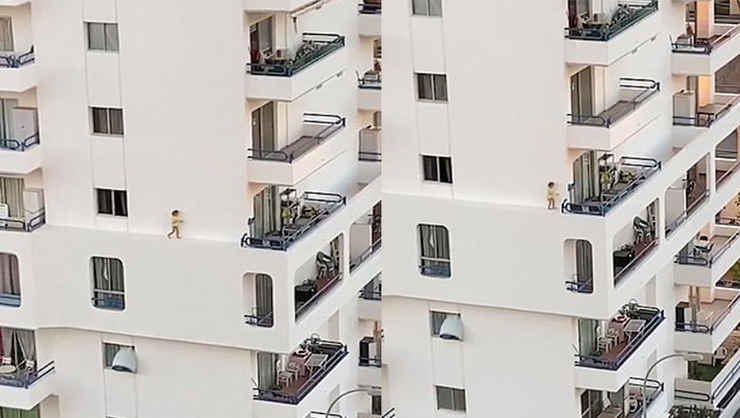 Kids manage to get into all kinds of trouble, especially if a parent turns their back on them for just a few minutes. That's what a little girl in Tenerlife, Spain proved by climbing out a fourth floor window and walking along a narrow ledge to a balcony. Once there, she sits for a minute and then returns to the window. She does it all as if she isn't balancing on just a few inches, dozens of feet above the ground.
It was all recorded by the daughter of a Belgian tourist while he ran over to the building to alert security about the potential tragedy unfolding. They shared the video with the I Love Tenerlife Facebook page.
Child climbs out of apartment balcony window 4 floors up and runs along dangerous ledge in Tenerife!

OMG! This toddler managed to climb out of this building window whilst the parents were taking a shower. The incident took place on Saturday at a building in Playa Paraiso, Tenerife. The video was taken by the daughter of a Belgian tourist staying at an apartment close to this one. His Daughter took the video whilst he was running over to the building to try and do something and notify security He doesnt want any publicity so we won´t share his name. Report and update provided by journalist Pia Guevara Manosalva

Posted by I Love Tenerife on Monday, January 6, 2020
According to the caption, the girl's mom was in the shower during the incident. Thankfully the child was unharmed by her death-defying walk.
Photo: Facebook/ILoveTenerlife