Foo Fighters Tease Forthcoming 2020 Album With New Music Snippets
By Eliot Hill
January 3, 2020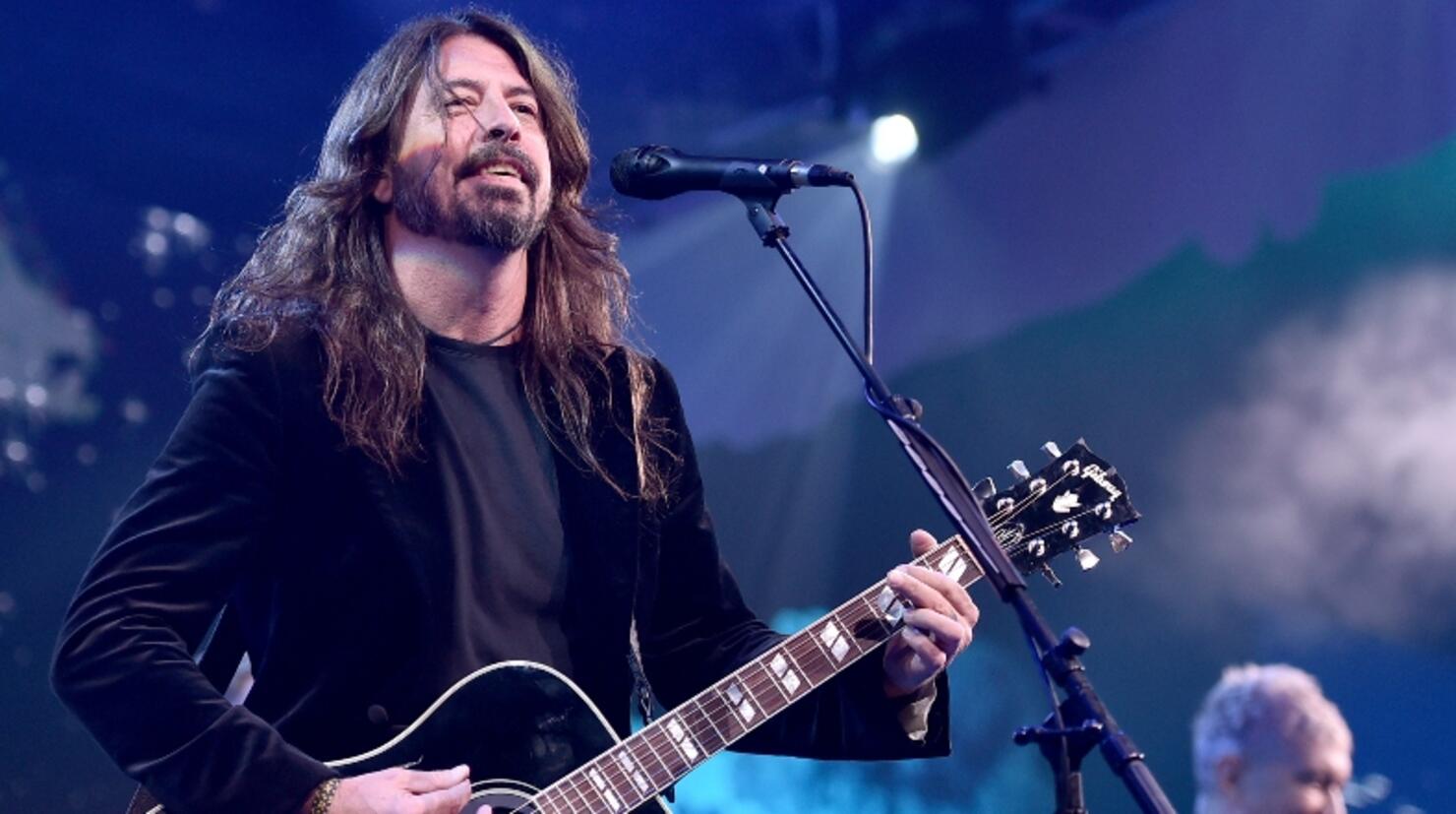 Foo Fighters are currently working hard in the studio creating their 10th album and recently let fans in on the recording process. 
Starting on Wednesday (January 1) through Friday (January 3), the band has uploaded photos and videos that are getting fans hyped for a new album. The band first uploaded a black and white photo of a microphone in a bathtub while on Thursday they posted a black and white video of a disassembled drum kit on stairs with a minute of a drum beat playing in the background.
The most recent video is another minute of music playing — this time a heavier sound than the first clip — with a handful of amps pictured. All three posts have the save captions: "#FF2020 #FF25" — the latter referring to the band's 25th anniversary.
Naturally, fans completely lost their sh** at the posts given the fact the band has been pretty hush hush about the new album. "This is exciting. Can't wait to hear more!" one fan wrote while another commented how we're all feeling, "Omg!!!! You're teasing ussssssss!!!! And I love it!"
The band has been rumored for months to have been planning out their next album for the followup to 2017's Concrete and Gold and it seems to finally be more than rumors. Back in October, drummer Taylor Hawkins said, "I would imagine there will be something made of the 25th year of the Foo Fighters, for sure. You know us, we never stop."
Singer Dave Grohl also recently explained the sound fans can expect on the new songs saying, "it's f****** weird" only time, and more teaser clips, will tell.
The band closed out 2019 by gifting fans with a six-song EP, titled 00979725.
Photo: Getty Images