Halsey Reveals Her Bruised & Broken Heart On New Album 'Manic': Listen
By Paris Close
January 17, 2020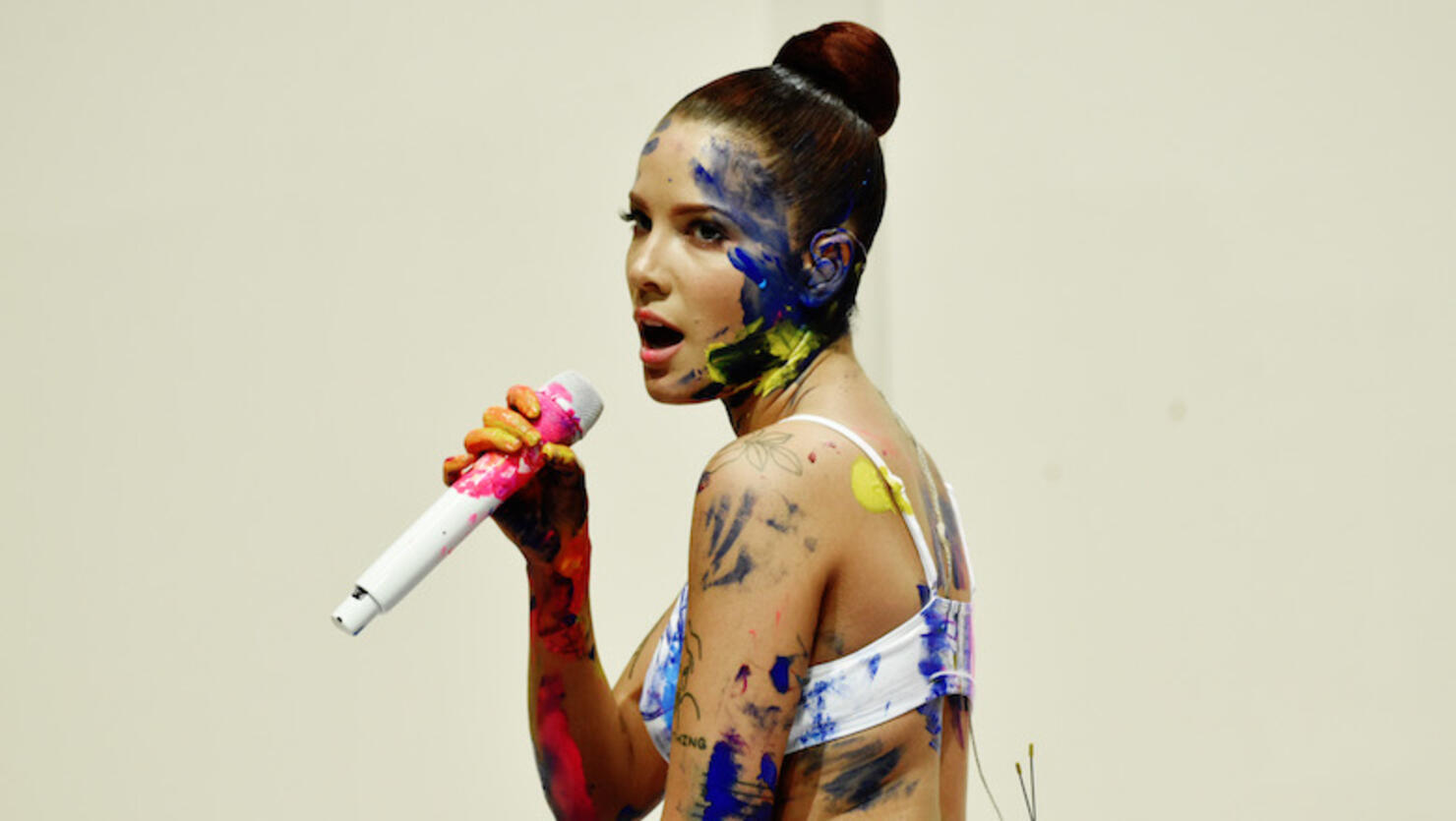 Halsey is back with her most poignant album yet.
Three years after delivering her sophomore album hopeless fountain kingdom, the songbird has returned to make her mark on music once more with her third full-length project, Manic. Drawing from the underbellies of loss and love, Halsey laces her 16-track effort with the ageless allure of confessional lyricism that shot the pop star to stardom. Undulating from vulnerable melodies like "Ashley" and "Still Learning" to the get-back tracks "You Should Be Sad" and "Without Me" to the sad and sincere serenades "Clementine" and "Finally // beautiful stranger," Manic is a bruised, broken-hearted record that remains true to its name with all of its emotional grace. Think millennial skull candy wrapped in cellophane.
In an interview with On Air with Ryan Seacrest, Halsey revealed how Manic pushed her to make peace with her past. "I think I really, really thought I was going to make an album that was really mean and angry, and like savage and bitter," she admitted. "I thought I was going to go in and air some dirty laundry and vent all this anger that I had. Then I sat down in the studio to write and it was kind of like really happy and effortless. I've made peace kind of with some of the parts of me that I used to fight with in the past."
Halsey will support her new album with her upcoming Saturday Night Live performance on January 25. Additionally, the artist has announced the "Manic World Tour," with concert dates in North America beginning in June. Get tickets here.
Halsey is nominated at this year's iHeartRadio Music Awards in several categories, including Best Female Artist and Best Collaboration! Social voting is open now, and will close on Monday, March 23rd at 8pm ET/5pm PT for all categories, except for Best Fan Army which will continue through Friday, March 27th at 9am ET/6am PT. Fans can vote using the appropriate category and nominee hashtags or by visiting iHeartRadio.com/awards.
Hear a few Manic tracks below.