Halsey Performs Songs From New Album 'Manic' Live For First Time
By Lindsey Smith
January 18, 2020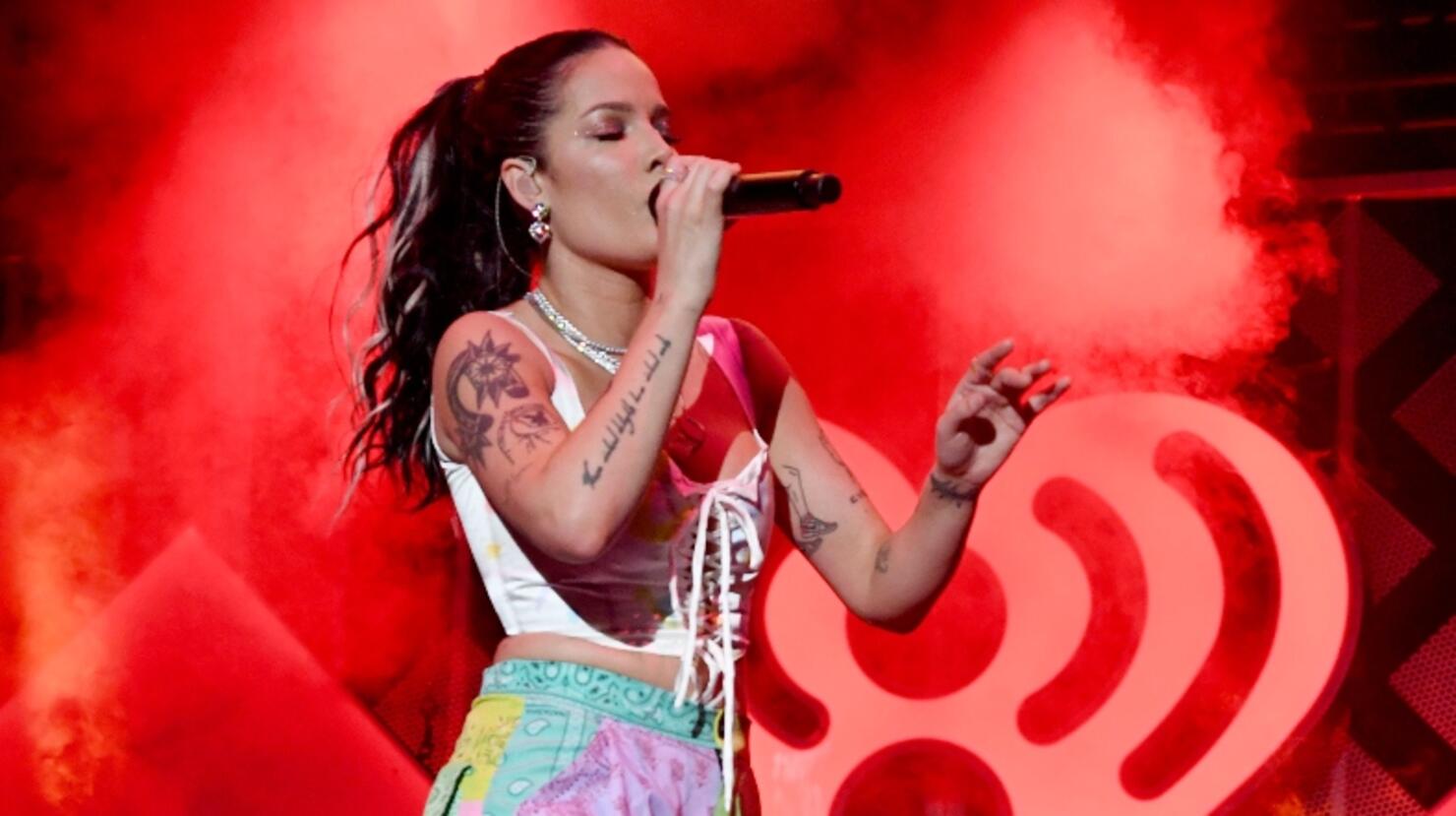 Halsey dropped her highly-anticipated third album, Manic, on Friday (January 17).
To celebrate the release, the 25-year-old threw a party for fans in Los Angeles called Manic The Experience.
Fans got an inside look at the superstar's album through taste, touch, smell, and of course sound.
The "Nightmare" singer put on a truly incredible performance outside the Capitol Records building for a few thousand lucky fans where she debuted songs off Manic live for the very first time.
Sporting a neon tie-dye dress, Halsey premiered songs off her new album including "I HATE EVERYBODY"as well "929" which is LITERALLY giving me goosebumps as I watch! 
On Twitter, Halsey explained that "929" was a stream of conscious and the recorded version fans hear on the album is the one and only take of the track. "I was so out of breath and agitated by the end. in a good way," she wrote.
The singer also performed her newest single, "you should be sad," which she recently dropped the video for that gives props to her female heroes like Shania Twain and Christina Aguilera.
Despite the songs being out for just a few hours, the crowd sang along to every word at the top of their lungs. Halsey also treated fans to incredible performances of "Clementine," "Graveyard," and "Finally // beautiful stranger."
If you're like me and getting major FOMO from the performances, Halsey just announced her North American tour and will be hitting up places like NYC, Dallas, Atlanta, Tampa, and Nashville.
Photo: Getty Images