Halsey Reveals How Her Bipolar Disorder Influenced New Album 'Manic'
By Paris Close
January 25, 2020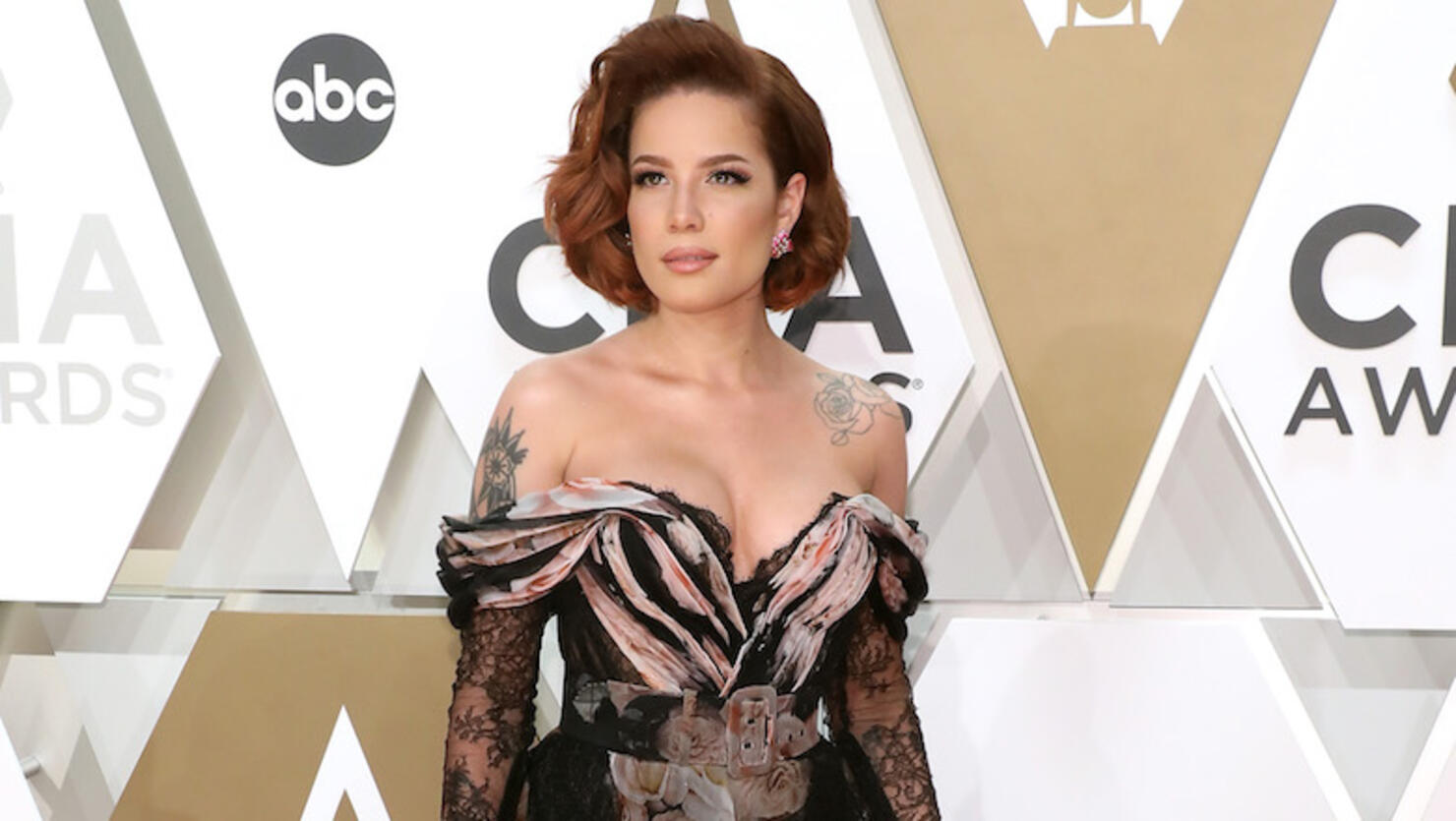 Halsey opened up on how her new album inspired her to embrace her struggles with bipolar.
In a recent interview with Ash London Live, the singer spoke candidly about the role her bipolar disorder played in developing her third studio album Manic. "Being in your 20's is a constant contradiction. For me it's even more emphasized [because] I've been really open about having bipolar disorder," Halsey shared, according to the Daily Mail.
The "You Should Be Sorry" star, who describes herself as "manic," said it was that sort of reflection that allowed her to "feel so many things" while making the record, which she likes to think of as "an album made by Ashley for Halsey."
"I am incredibly blessed. It took me a while to figure that out. [When you have bipolar] You kind of get the feeling that you're weird, or bad, or different," the musician continued, but adds that she's come to accept "the parts of me that have allowed me to have that instability, that passion, that empathy, that spontaneity… To [be able to] channel all that into something positive - it's the greatest gift I could have asked for."
This isn't the first time the "Clementine" songstress has opened up about her mental health battles. In a June 2019 Rolling Stone interview, Halsey revealed she voluntarily committed herself to a mental institution on two occasions. "I've been committed twice since [I became] Halsey, and no one's known about it. But I'm not ashamed of talking about it now," she expressed at the time. "I've said to [my manager], 'Hey, I'm not going to do anything bad right now, but I'm getting to the point where I'm scared that I might, so I need to go figure this out.'"
Halsey is nominated at this year's iHeartRadio Music Awards in several categories, including Best Female Artist and Best Collaboration! Social voting is open now, and will close on Monday, March 23rd at 8pm ET/5pm PT for all categories, except for Best Fan Army which will continue through Friday, March 27th at 9am ET/6am PT. Fans can vote using the appropriate category and nominee hashtags or by visiting iHeartRadio.com/awards.
Photo: Getty Images