Alex Trebek Embarrassed After Hysterically Fumbling Jeopardy Player's Name
By Dave Basner
March 13, 2020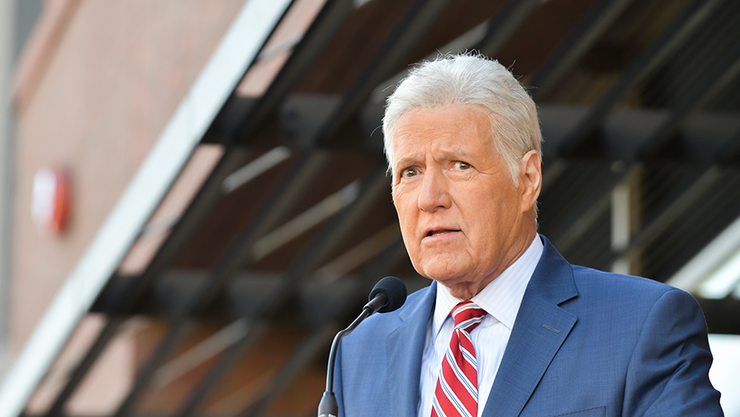 During his three decades on Jeopardy, Alex Trebex has hosted over 8,000 episodes. Since every episode features three players, each of which Trebek chats with and addresses throughout the show, the man has said a lot of people's names on-air, so of course, there are going to be times when he stumbles on a name. On Thursday night, that happened - twice in fact.
Things started off rough for Trebek as he spent half the show mispronouncing contestant Dewi Harjanto's first name. He was saying "doo-wee" instead of "day-wee." Alex admitted his mistake and apologized, noting, "I'm sure I'm not the first person who has done that over the years." It was no big deal and the show moved on. Dewi finished in second place while reigning champion, Jessica Babbitt, held on to her title.
However, it was after Jessica's big win that Alex made a much more embarrassing error. As she beamed over her victory, Trebek inadvertently made a reference to the film Roger Rabbit saying, "Jessica Rabbit, you're gonna wrap up the week with us having earned $46,598!" He then had to correct himself saying, "And your last name is not 'Rabbit,' it's 'Babbitt,'" adding, "This is not my day for names."
Alex, who has always been able to bring his sense of humor to the set, wasn't afraid to tease himself, ending the show by signing off, "This is Alex 'Rebek' saying goodbye until tomorrow."
Meanwhile, Twitter loved the slip-up.
Hopefully Alex will get Jessica's name right when she returns to play again tonight!
Photo: Getty Images
Chat About Alex Trebek Embarrassed After Hysterically Fumbling Jeopardy Player's Name