Billie Eilish Sends Message To Fans Amid Coronavirus: 'It's Not A Joke'
By Lindsey Smith
March 17, 2020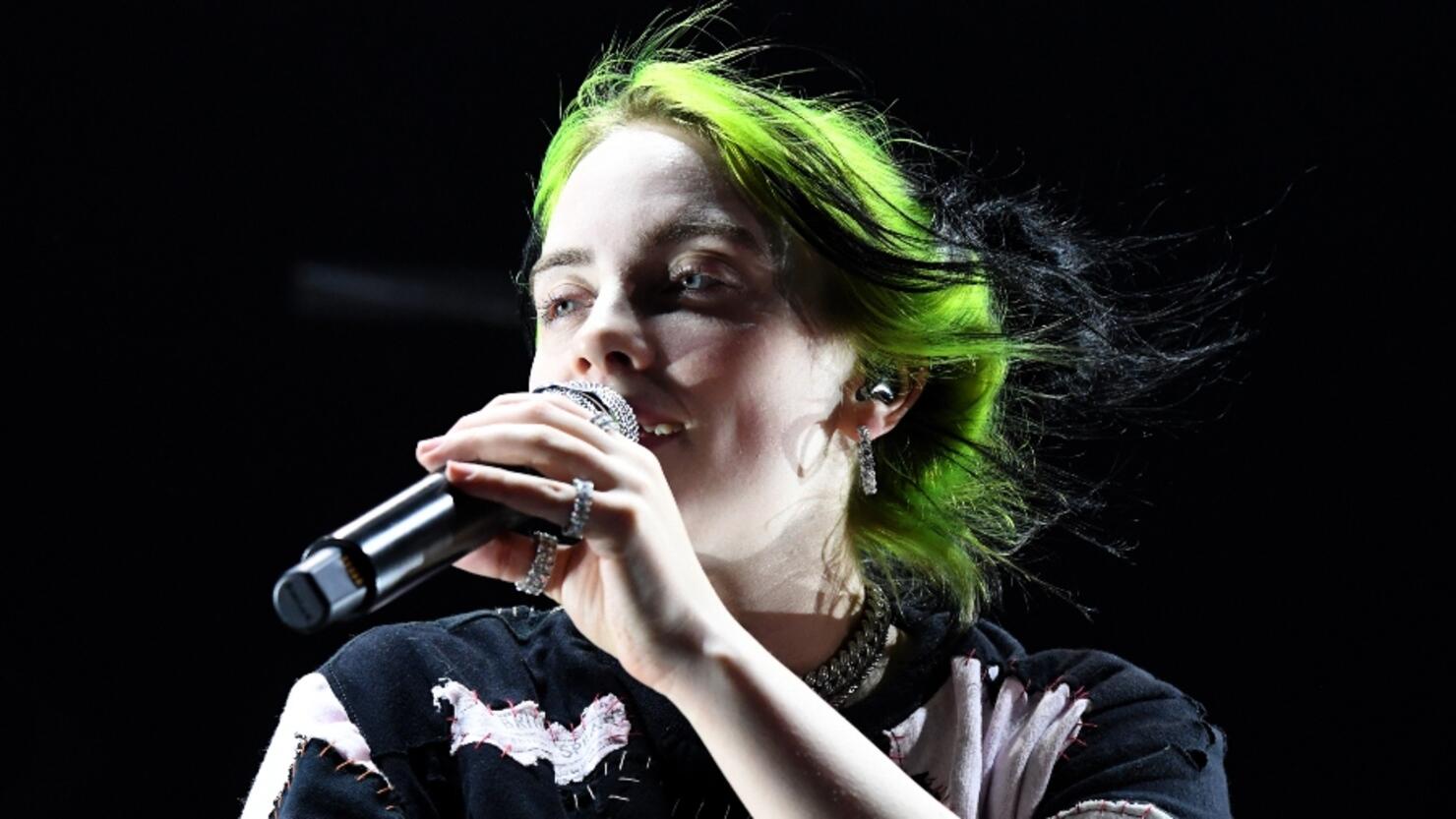 On Monday (March 16), Billie Eilish took to her Instagram Stories to talk to her 58 million followers about the coronavirus pandemic. 
"I know we're all scared and worried… we all have our opinions on how to keep each other safe so I don't want to s*** on anybody's whatever but I wanted to really quickly say that it is a really, really big deal right now," the 18-year-old said. "It's not a joke. I know because a lot of us haven't seen it with our eyes what it's been doing… it's hard to understand that it's real. But it really is real. And I've seen a lot of young people out in the world... and it's really irresponsible, and I'm going to explain why."
The "everything i wanted" singer revealed that like many people, she didn't really worry much about the coronavirus — especially because she is young and healthy.
"You know, it was like that stupid state of mind, where I'm like, 'I don't give a f*ck if I get it.' Or, 'I'm not gonna get it, I'm immune,'" she said. "And I did not realize that it's not about me. So everybody that's thinking, 'I don't care if I get it,' it's not about you. It's about if you do happen to get it or if you're near somebody that gets it… you can transfer that to somebody else who's much weaker."
The Grammy winner continued, "You could get it and you could be fine, but you could give it to your parents, you could give it to your grandparents, your aunts, your uncles, your friend's mom. I realized it's not about me and I should be worried about the people around me."
Eilish, like many artists, had to cancel her current tour in wake of the coronavirus outbreak. "We're going to reschedule the rest of the North American dates of the tour. We'll let everyone know the new dates as soon as possible," she wrote on Instagram.
She also revealed that she's fostering puppies while practicing social distancing. If you need some suggestions on what to do while stuck at home, we have some ideas!
To keep up to date on the latest news about the coronavirus and to understand what you need to stay safe and healthy, check out the Coronavirus: Fact vs Fiction podcast from CNN Chief Medical Correspondent Dr. Sanjay Gupta.