Billie Joe Armstrong Is Releasing A New Cover Song Every Week
By Katrina Nattress
March 30, 2020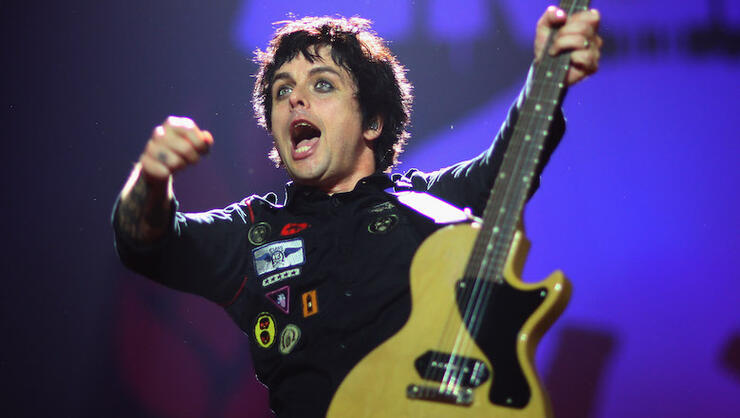 When Billie Joe Armstrong covered Tommy James & The Shondells' "I Think I'm Alone Now" last week, we thought it was a one time thing. Thankfully, we were wrong. On Monday (March 30), the Green Day frontman not only shared another cover, but also announced he'd continue doing so every week in a series called "No Fun Mondays."
"Welcome to No Fun Mondays. Going to release a cover song every week until we're let back out into the world," he wrote on the band's Instagram. For his latest installment, Armstrong put his spin on Johnny Thunders' 1978 track "You Can't Put Your Arms Around A Memory."
See the announcement and listen to the song below.
Armstrong was one of many artists to partake in the iHeartRadio Living Room Concert For America telecast last night (March 29), where he treated viewers to an acoustic performance of "Boulevard of Broken Dreams" from his home in West Contra Costra.
Earlier this month, Green Day were forced to postpone their Asian tour in support of their new album Father of All...while the coronavirus wreaked havoc on the region; however, they're still planning to head out on the Hella Mega tour in North America with Fall Out Boy and Weezer this summer.
To keep up to date on the latest news about the coronavirus and to understand what you need to stay safe and healthy, check out the Coronavirus: Fact vs Fiction podcast from CNN Chief Medical Correspondent Dr. Sanjay Gupta.