NASA Image Seems To Show Alien Structure On Asteroid
By Dave Basner
April 3, 2020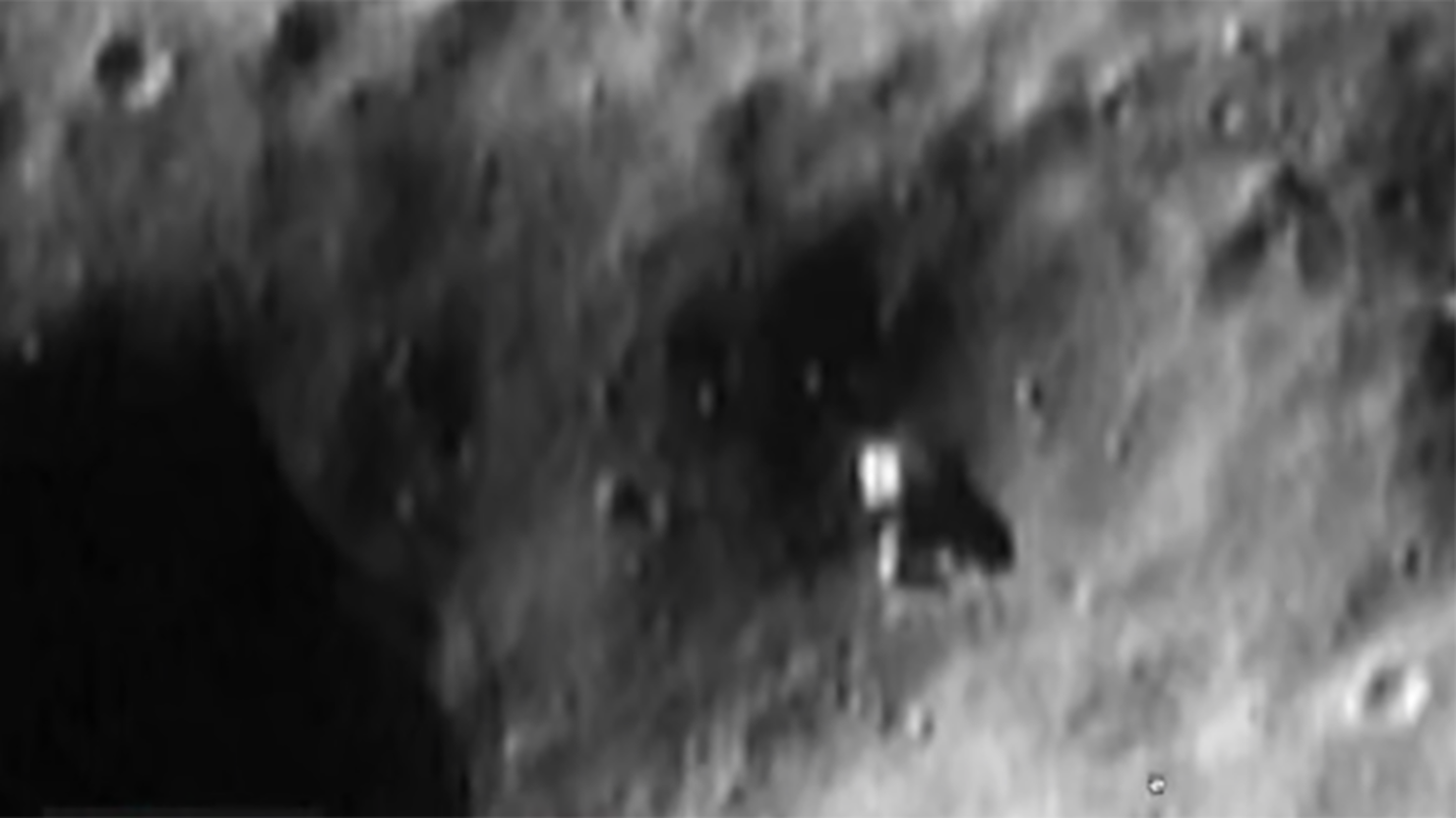 If you're ever looking for some cool photos of celestial bodies, NASA offers a ton of them on the Photojournal section of their site. You can see planets, the sun, comets, asteroids and other universes in some amazing detail. Each picture comes with a helpful and in-depth description. With so much time on their hands thanks to stay-at-home mandates across the country, many space enthusiasts are spending their hours looking at the photos on the site, and one discovered something very strange.
Scott Waring, an alien expert, discovered what looks like an extraterrestrial building in a photo of the asteroid Eros. NASA shared the pic and in their caption even pointed out the object, calling it a "large, rectangular boulder" that is 148 feet across. However Waring thinks the space agency didn't realize what they were looking at and it is actually a structure created by an intelligent life form.
Scott may have a point. The Daily Express spoke to a university physics lecturer as well as a post doctoral space science research fellow who said that soil samples taken by the Japan Aerospace Exploration Agency off a different asteroid might show that alien life exists.
However, the paper also points out that "skeptics and NASA would say the object and other similar findings are just the effects of pareidolia - a psychological phenomenon when the brain tricks the eyes into seeing familiar objects or shapes in patterns or textures such as a rock surface."
NASA is yet to respond about the structure on the Eros asteroid, but they previously noted that interestingly Eros holds an estimated 20 billion tons of gold.
Photo: YouTube