Cardi B Donates To NYC Medical Professionals Amid Coronavirus Pandemic
By Peyton Blakemore
April 4, 2020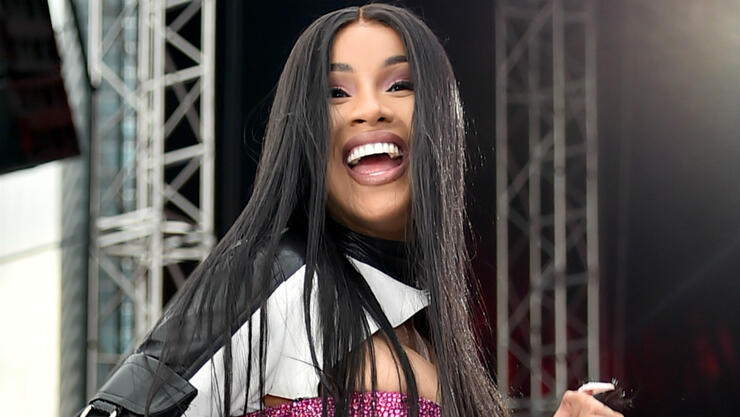 Cardi B is giving back to those on the frontlines of the ongoing coronavirus pandemic.
According to TMZ, the "Bodak Yellow" rapper donated 20,000 bottles of OWYN — a plant-based, vegan meal supplement drink — to New York City-area hospitals for their medical staff and ambulance crews. A source told the outlet that "she wanted to help the workers who, in most cases, don't even get a chance to eat during their shifts."
As fans know, Cardi was recently hospitalized for a nasty stomach bug that caused her to drop six pounds in just a few days. However, she assured fans earlier this week that it was not COVID-19 related and she's back home recovering.
The "Writing On The Wall" rap has been quite outspoken about the current health crisis. Last month, she took to Instagram to discuss the confusion surrounding the coronavirus due to what she said is the endless spreading of mixed messages on COVID-19.
Speaking as a voice of the general public, Cardi talked about said confusion and the difference between how celebrities are being treated and how the general public is being treated amid the ongoing pandemic.
"I wanna let these celebrities know, the confusion that the general public has…if a celebrity is saying I don't have no symptoms…but I went and got tested and I got positive, that causes confusion," she explained. "That makes people be like 'wait a minute, I went out…I might just have it. I'm scared!'"
"The coronavirus is very much real. First things first," Cardi clarified. She went on to discuss the hypocrisy of some asymptomatic celebs getting tested for COVID-19 while sick people across the country are being told to self-isolate instead of being instructed to go to a hospital and get tested.
"The general public...they're not getting treated like celebrities. They're not getting their f**king coronavirus results the next day," she said. "If you're positive for the coronavirus but you don't have a crazy fever but you have a cold, and you're sending people home. Where do you think you're sending people home to? Not everyone has the luxury to go to a f**king bedroom and to a big a** house and just stay away from people."
Photo: Getty Images
Chat About Cardi B Donates To NYC Medical Professionals Amid Coronavirus Pandemic