'Pandemic' Was Just An Answer On 'Jeopardy' And Twitter Is Losing It
By Dave Basner
April 8, 2020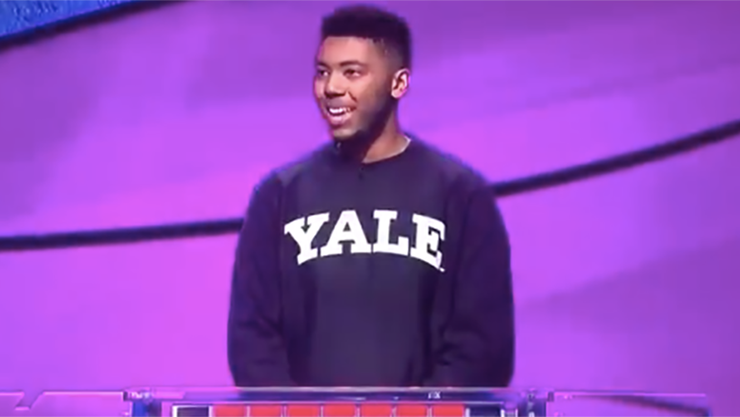 Jeopardy has suspended production because of the coronavirus, but new episodes that were filmed before everything shut down are currently airing. Among them is this year's College Championship series, which was shot in early February. Everything was going smoothly on Tuesday's episode until the Double Jeopardy round, when Nathaniel Miller, a sophomore at Yale, picked the $800 clue in the category "Health & Medicine."
Host Alex Trebek read it saying, "From a Greek word for people, it describes a disease that affects many people at one time." In a surprise to everyone watching while staying at home under state mandates to slow the spread of COVID-19, Miller buzzed in to answer, "What is a pandemic."
Since the episode was filmed weeks before the World Health Organization declared the coronavirus a pandemic on March 11, a lot of people had a lot to say about the clue, and they turned to Twitter to express it.
Did anyone else get a lump in their throat when they realized "pandemic" was an answer on #Jeopardy tonight or just me?

— Justin Rocke (@JustinRocke) April 7, 2020
Of course it was all just a coincidence and there aren't psychics writing for the hit game show. Meanwhile, Nathaniel wound up winning the episode and will keep competing in the College Championship, which will continue airing this week.
Photo: Twitter/Jeopardy