Scary Video Shows High Altitude Swing Ride Malfunctioning
By Dave Basner
April 21, 2020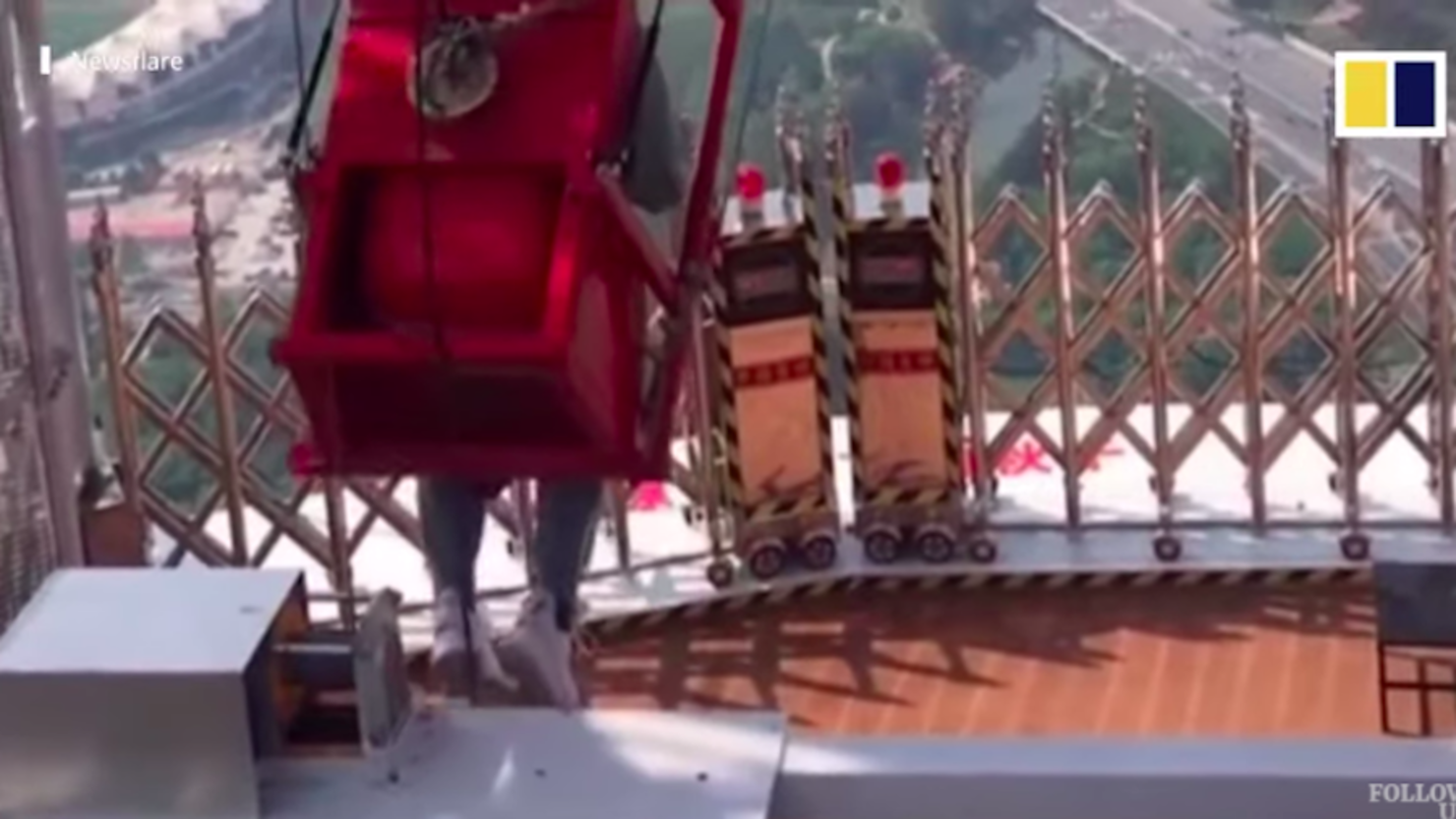 Some of the world's tallest skyscrapers make sure to include attractions on the highest floors. They might put in an observation deck or a restaurant or, for some of the more adventurous visitors, thrill rides. Whether those rides spin, sway or shoot sky high, risk-takers love feeling their adrenaline rush on the high-altitude amusements.
Well one rider got more than their share of adrenaline thanks to a malfunction on a swing at the top of China's Zhongyuan Tower, the tallest steel tower in the world. Typically, the ride swings people 1,300 feet over the ground, but a video shows a person not making it there because the guard rail that is supposed to open and allow the swing out over the open air stayed shut, causing the swing, and the person on it, to slam into it.
Zhongyuan Tower released a statement saying, "On April 19, 2020, due to a worker's misoperation, a tourist suffered minor injuries after the swing hit the protective gate."
The swing opened earlier this month and already has become a popular attraction in the area. After the mishap, the ride was closed for maintenance but has since reopened. The rider escaped with only minor injuries to her ankles.