Twenty One Pilots Wrote 'Level Of Concern' To Happily Distract Fans
By Katrina Nattress
May 2, 2020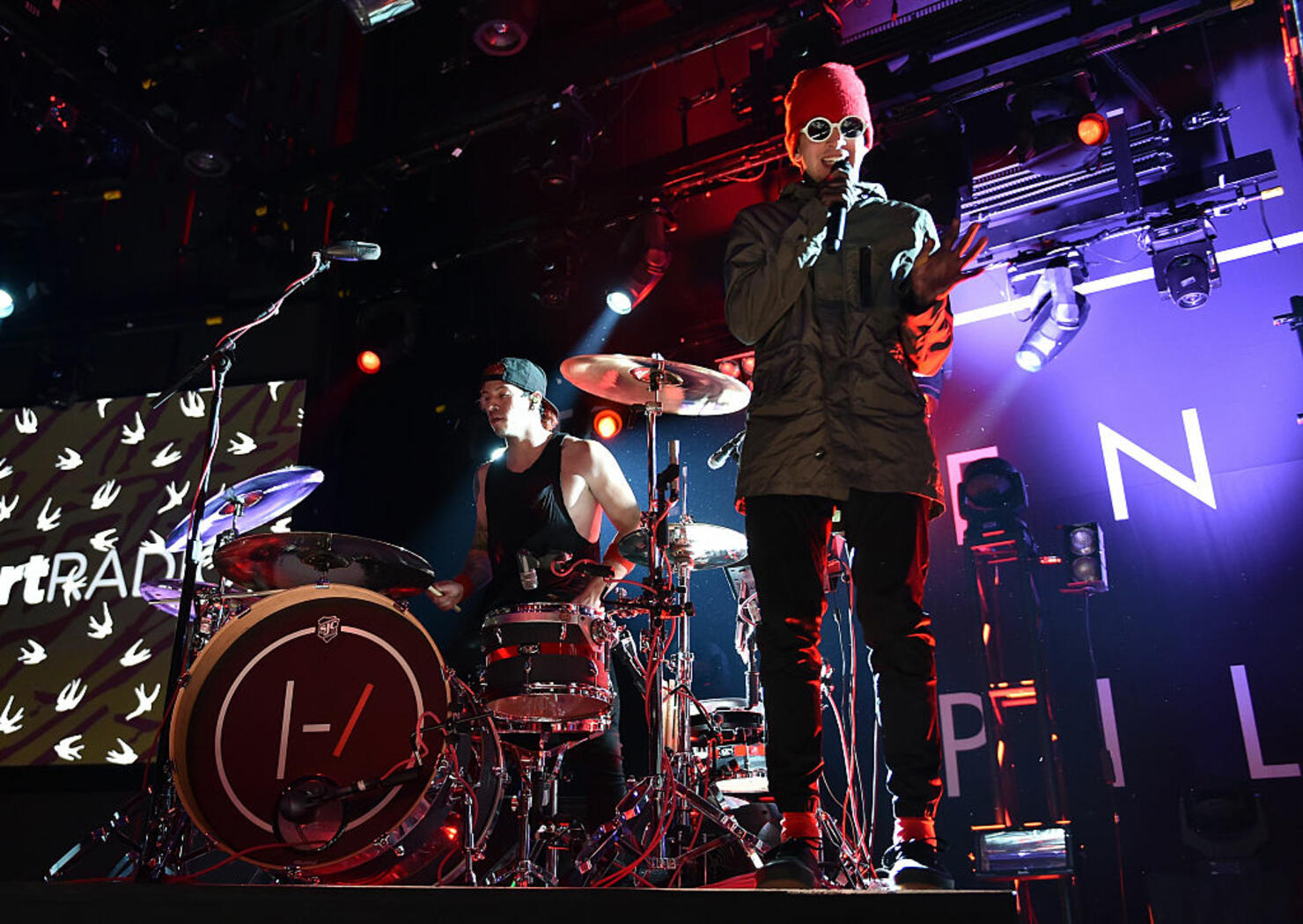 Last month, Twenty One Pilots surprised fans with a "hopeful" new song called "Level Of Concern" that they wrote in quarantine. The track quickly soared to the top of the rock charts, and gave Skeleton Clique members a much-needed distraction from the current state of the world. That happy feeling was not a mistake.
"Tyler [Joseph] is my favorite songwriter and I think that ultimately he's great at writing happy-sounding songs and a lot of times he'll fight that within himself and try to dirty something up a little bit," drummer Josh Dun explained during a recent interview (via AltPress). "It's fun to work with him and come up with all sorts of different feels and styles and something that feels a little bit darker and something that feels a little bit lighter. For this one, it really felt like it just needed to be a lighter feeling song and something that's a little bit more distractable."
Dun was also able to successfully distract fans when they spotted a wedding band on his ring finger in the "Level of Concern" video, causing speculation that he and fiancee Debby Ryan secretly tied the knot. Joseph's new baby girl Rosie has also been a welcome distraction.
Photo: Getty Images