Here's Why Twenty One Pilots' 'Level Of Concern' Was A 'Now Or Never' Track
By Katrina Nattress
May 13, 2020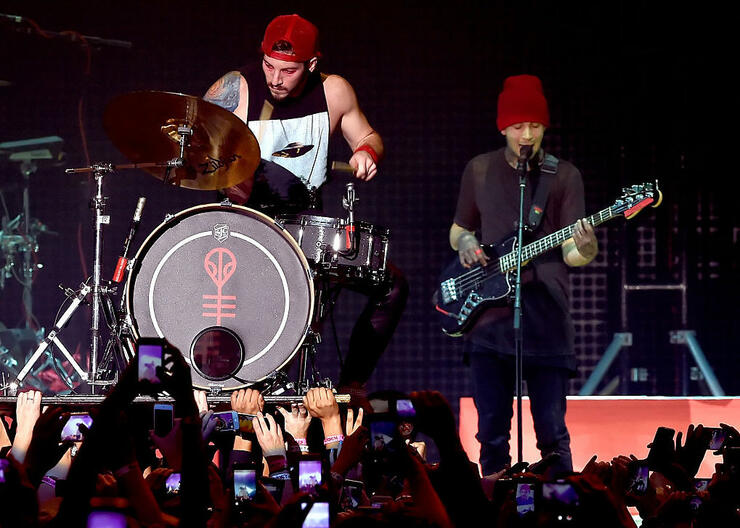 Although we live in undoubtedly strange times right now, Twenty One Pilots are embracing quarantine as a way to get back to their roots and write music like they did before signing to a major label. During a recent chat with Australian radio host Kent Small, Tyler Joseph explained how he and Josh Dun have been making music in lockdown.
"These circumstances, although they are very grave in some sense, have also given us an opportunity to get back to creating and releasing music the way that we did when we first started creating and releasing music, which was all very much in-house," he said. "You write it, you record it and then just put it out."
For example, their new song "Level of Concern" might be topping charts; however, Joseph admitted he tends to "overthink things" when it comes to songwriting and the track might not have seen the light of day if it didn't drop right away. "I knew it was a now or never type of track where if we weren't able to get it out right away, I probably just would've trashed it," he confessed.
"Level Of Concern" isn't the only new song Joseph has written in isolation. In another recent interview, he revealed that he's working on a whole new album — and it's going to come out sooner than expected.
Photo: Getty Images