YUNGBLUD Reveals His New Album Has A Heartbreak Song About Halsey
By Eliot Hill
May 20, 2020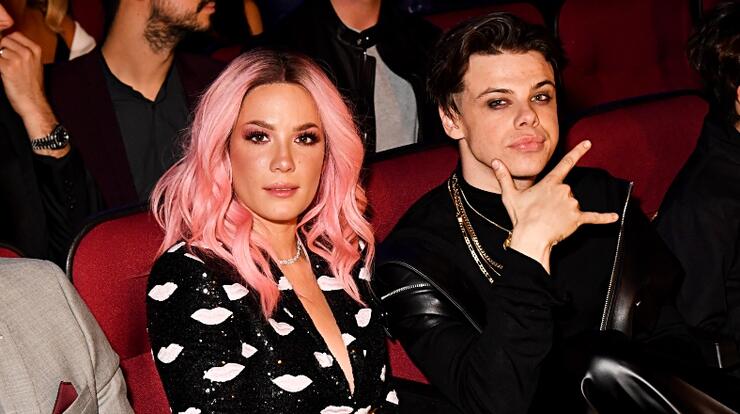 YUNGBLUD has been teasing his sophomore album for quite some time now and after revealing it's due out this summer, he's now shedding a little more light on what fans can expect from it.
The "Weird!" singer has previously explained that the yet-to-be-named follow-up to 21st Century Liability is greatly influenced by fans and the stories they have told him or experiences they have gone through.
But, it will have songs influenced by his own experiences: including that public breakup with Halsey. 
In a new interview with Rock Sound, Dom opened up about featuring his very first heartbreak song on the new record and while he doesn't mention Halsey by name, he alludes to their relationship. 
"This album is going to feature my first heartbreak song. It's about the first time I ever properly loved someone and I had my heart ripped out of my chest and it was all over the f***ing Internet," he explained to the publication. "It's an album about liberation, in terms of sexuality and identity. In terms of finding love and in terms of finding heartbreak. In terms of issues with self-harm and drugs and mental health."
He went on to talk about how he's changed from album one to his forthcoming sophomore release saying he "grew up a lot" between records and it'll be reflected in the music. 
"I was so angry on the first album," he said "I just want people to feel things as much as they did with the first one but with gasoline on it. This album is about your heart and how that changes. People forget about the heart in this day and age. It's always about your f***ing head. Nah man, you've got to protect your f***ing heart."
Cannot wait to hear the whole album!
Photo: Getty Images