Hayley Williams Dances In A Car For 'Watch Me While I Bloom' Video
By Katrina Nattress
May 28, 2020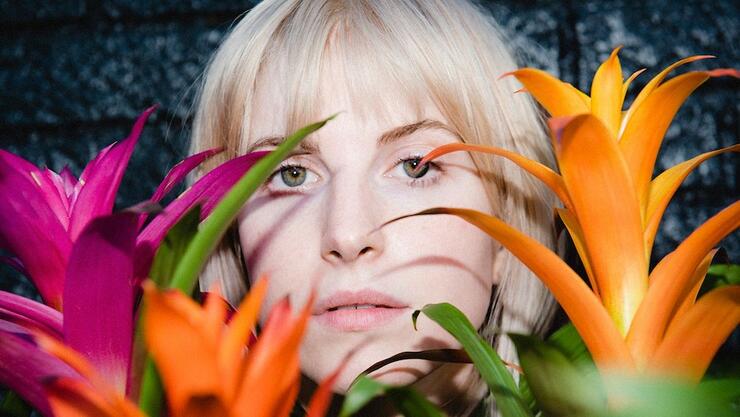 Hayley Williams recently released her debut solo album Petals For Armor, and on Wednesday (May 27) shared another song and video off the record.
The lyric video for "Watch Me As I Bloom" shows the Paramore singer lip-syncing and dancing in the passenger seat of a car with her creative director/photographer/friend Lindsey Byrnes.
"i miss @lindseybyrnes. i miss normal life. i miss interpretative carseat dancing," she wrote on Instagram alongside a still from the clip. "lyric vid for 'Watch Me While I Bloom' is up on yt. hope it makes you smile."
The carefree, DIY video also features behind the scenes footage during the making of Petals For Armor.
Watch Williams' "Watch Me As I Bloom" video below.
Last week, Petals For Armor topped Billboard's Top Rock Albums chart, making Williams the first woman to top the chart both as a solo artist and with a band. Aside from Petals For Armor, she also recorded four No. 1 albums with Paramore: After Laughter, Brand New Eyes, and self-titled. She's also been sharing covers while in quarantine. Over the weekend, she posted a dreamy acoustic cover of SZA's "Drew Barrymore," and last month gifted us with a cover of Tegan and Sara's "Call It Off."
Photo: Lindsey Byrnes
Chat About Hayley Williams Dances In A Car For 'Watch Me While I Bloom' Video