Pearl Jam Address How They Can 'Do Better' To Stop Racial Injustice
By Katrina Nattress
June 4, 2020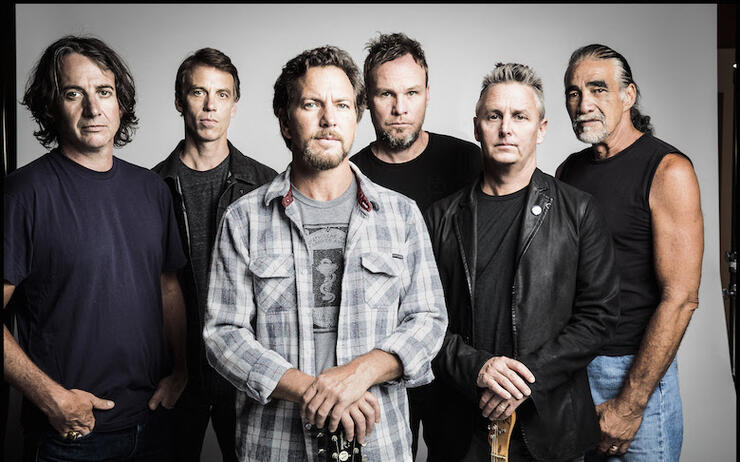 Pearl Jam has no problem with getting political and giving back to its community. The band has always advocated gun violence prevention (and recently updated its iconic "Choices" shirt to raise money for charity), and has supported food banks and participated in the All In Challenge amidst the COVID-19 crisis. Now the members are speaking out against racial injustice and acknowledging that they can do better as white allies.
"Pearl Jam was started with a love for music and social justice. Our organization has been reflecting on where unconscious racism is still showing up in our own lives and how we can do better," the band wrote on Instagram. "While we continue to dig in, we do not want to contribute to white voices overtaking the narrative that the Black community is sharing. It is the responsibility of each of us to listen and educate ourselves on how to be better humans sharing this planet."
They also shared a link to an essay titled "Performative Allyship Is Deadly (What To Do Instead)" as a "possible starting point" in their Instagram bio.
See Pearl Jam's post below.