Thomas Rhett Shares Emotional New Song 'Things Dads Do'
By Blake Taylor
June 25, 2020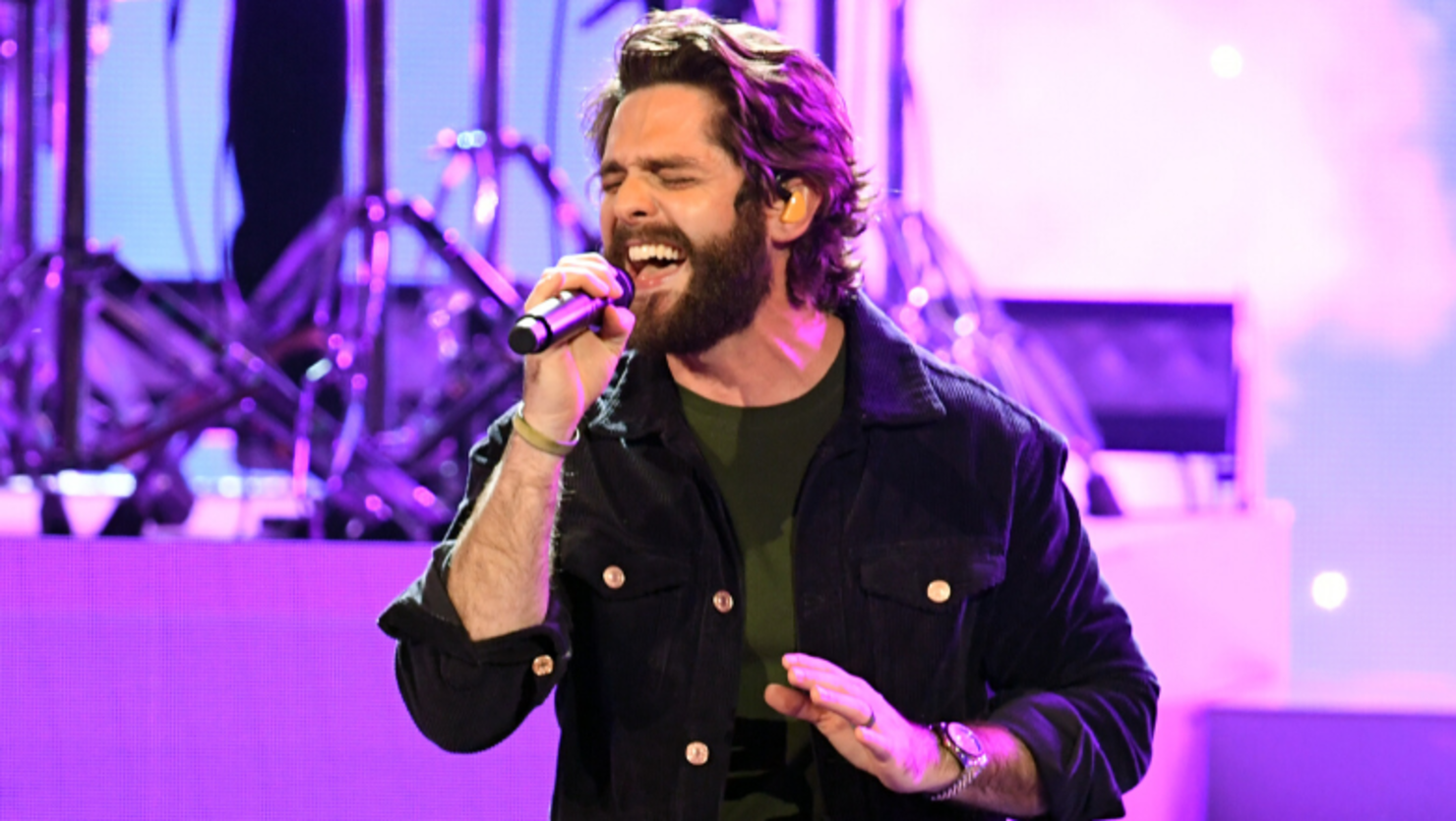 Father's Day might've already come and gone, but Thomas Rhett is still celebrating. The country star turned to Instagram on Wednesday (June 24) to share an acoustic performance of a new song he co-wrote with his father, Rhett Akins called, "Things Dads Do."
"Hey, y'all, I meant to post this song on Father's Day, but I never got around to it," Rhett says at the start of the clip. "I wrote this song with my dad, for my dad and for all the dads out there."
"Better late than never," he adds before diving into his performance.
The song lyrics find Rhett reflecting on different "things" dads do at different moments in life. He recalls misunderstandings about childhood chores like mowing the lawn, and also more sentimental moments like his babies being born.
"I know it seems like he's flying by the seat of his out-of-style jeans / You'll get embarrassed when he ruins your cool / When he pulls out his camera on your first day of school / And that's just a few / Things dads do," Rhett sings in the chorus.
Take a listen to the new song below.
"Things Dads Do" might be the most recent new song Rhett has shared this year, but it's certainly not the first. While stuck at home quarantine due to the coronavirus pandemic, Rhett spent a lot of time working on new music. In a recent interview with his record label, Rhett said he's written nearly 40 new songs.
"During quarantine, I mean it's been 60 something days, I'd probably say I've written 35 to 40 songs," he said. "I just feel like any kind of change in life can spark a new idea, and especially the same for your co-writers, because they're going through the same stuff too."
He's shared several of those new songs with fans throughout the last few months. Recently he shared a song about a summer love that ended too soon called "Slow Down Summer." Additionally, Rhett has also shared "Ya Heard,""Country Again,""What's Your Country Song?" and "Want It Again" with fans.
Photo: Getty Images