Thirty Seconds To Mars Just Released A DIY Tie Dye Merch Kit
By Eliot Hill
June 29, 2020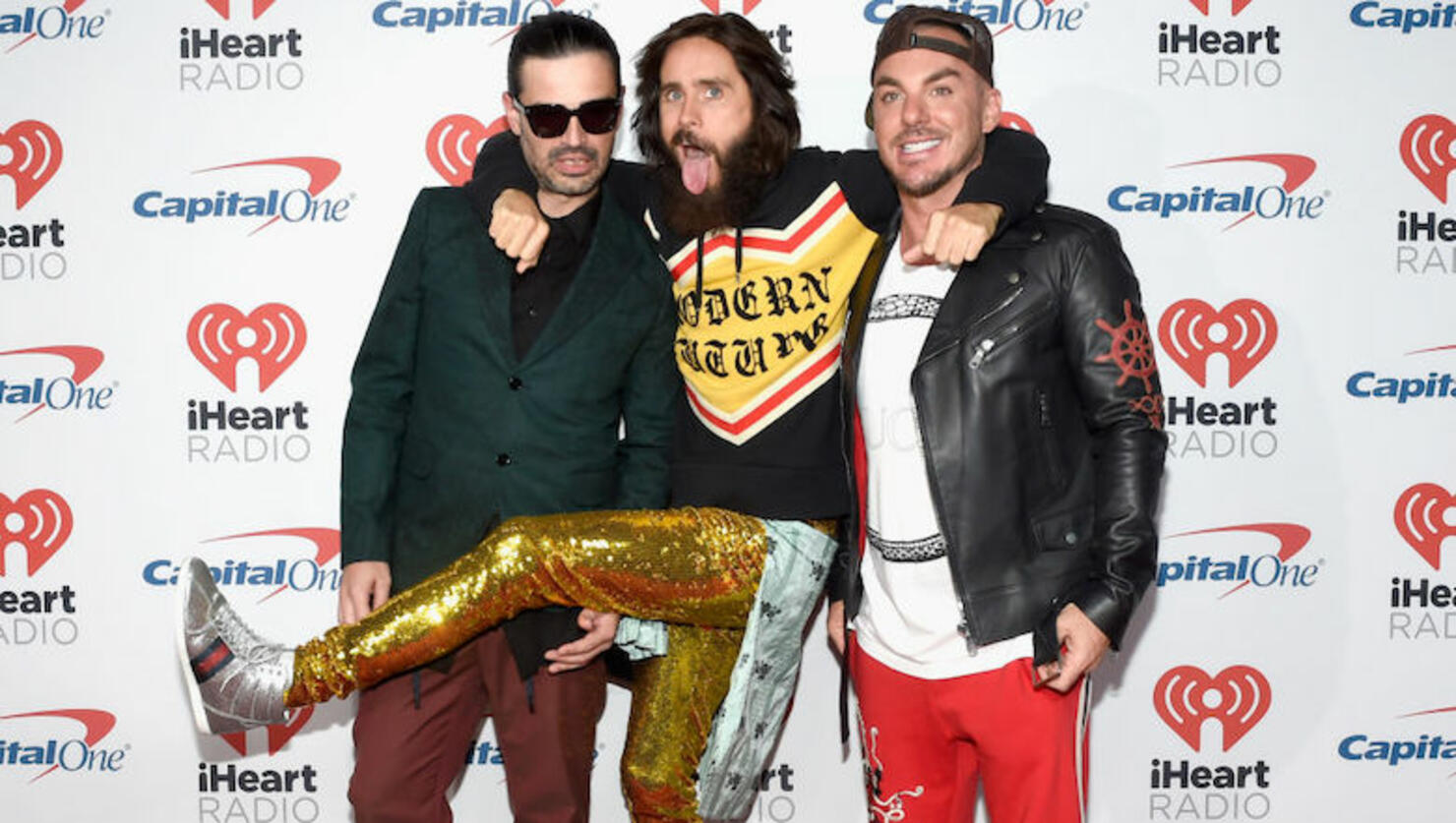 If you're starting to feel the boredom of quarantine kick in, Thirty Seconds to Mars has the project for you!
On Monday (June 29), the band released a pre-order for a DIY tie dye merch kit to make your own one-of-a-kind band T-shirt. 
The ingenious idea is not only the perfect pandemic project but a great summer activity. The kit includes everything fans need to create their very own shirt including a white Thirty Seconds to Mars tee that has white graphics that reveal themselves after tie dying, three dye colors (red, yellow, and blue), rubber bands, and gloves.
The kit will cost you $40 and will begin shipping in 3-4 weeks. You can pre-order the shirt here.
In addition to the new tie dye shirt, the band has previously released a special "Thank You For Your Service" tee for all the front line and essential workers including nurses, doctors, grocery clerks, postal workers, scientists, farmers factory workers and more. 100% of the profits will be donated to the Frontline Responders Fund.
Thirty Seconds to Mars also released a more humorous shirt with "Wash Your F#%cking Hands" on the front and a list "of items that represented the country at that moment in time" like face mask, quarantine, Tiger King, and Zoom on the back. As with the essential workers tee, 100% of the profits are going towards Global Giving.
In March, lead singer Jared Leto revealed he had no idea that coronavirus was happening after he came back from a 12-day desert retreat where he was completely off-the-grid. "We were totally isolated. No phone, no communication etc. We had no idea what was happening outside the facility," he tweeted at the time.
Photo: Getty Images