YUNGBLUD Sets His '21st Century Liability' Jacket On Fire To Ring In 'YB2'
By Lindsey Smith
July 7, 2020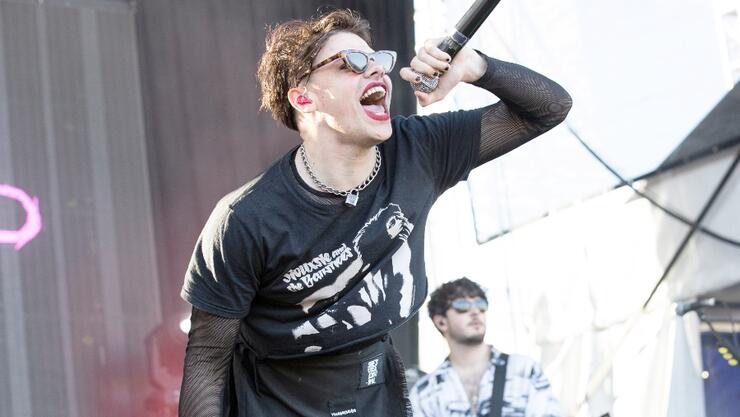 As promised, YUNGBLUD is starting to give fans more clues into YB2. 
At the beginning of July, Dom surprised all his fans when he wiped his Instagram feed clean except for one post which teased something would be coming July 7.
Now, the "Weird!" singer has posted a new clip to his social media page that's basically a send off to his debut album, 21st Century Liability. 
"It's time to step out of the 21st century …" he captioned the video. In the clip, Dom is wearing a Union Jack dress and has his newly-red hair up in spikes giving us major punk rock vibes.
Fans will also recognize a familiar piece of clothing in the video: the white straight jacket from 21st Century Liability's album cover. YUNGBLUD is seen pouring lighter fluid on the jacket and lighting a match to set it on fire. He then waves before walking out of the shot.
So it's safe to say we have officially entered his next era!
On Tuesday (July 7) YUNGBLUD didn't disappoint and announced that his new single "Strawberry Lipstick" will be arriving July 16!
"Strawberry lipstick. out july 16th. it all fookin begins. are you ready?" he wrote on social media along with the single artwork which mirrors the teaser video.
We. Cannot. Wait!
In addition to the announcement, posters with lyrics from the new song have started popping up all around the world. 
On the poster, Dom is sporting plaid bondage pants and combat boots with the lyrics "suck on my strawberry lipstick" scrawled across his photo in red with a lipstick print in the left hand corner.