Jared Leto Reportedly Cast To Star In Third Installment Of 'TRON' Franchise
By Eliot Hill
July 8, 2020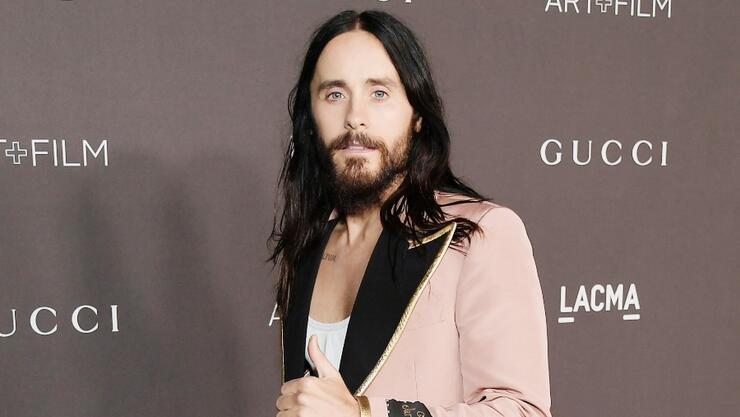 We might be seeing a lot more of Thirty Seconds to Mars' Jared Leto on the silver screen.
Aside from starring in Sony's Marvel Universe's Morbius, the singer/actor has also reportedly nabbed a starring role in Disney's third TRON film.
If this news sounds familiar, it was first reported that Leto joined the franchise back in 2017 playing a character named "Ares" but we haven't heard much more about it after TRON: Ascension was scrapped.
Now, The Dis Insider is reporting that the third film in the franchise is still underway even after TRON: Ascension was canceled.
"A couple of months back, our trusted source informed us that a TRON reboot with Jared Leto is still in the works with a director search underway," the site reported. "It is unknown at this time if the film will follow the same story as the canceled third TRON film, TRON: Ascension, which would have seen the machine world of The Grid invade the real world."
Just as 2010's TRON: Legacy was a sequel to 1982's original film, the third movie is apparently also going to continue the story instead of being a complete reboot. This means that we may see some familiar faces from the previous films.
In addition to the rumor that Leto will be in the film, it seems like Daft Punk will be returning to do the movie's music after scoring TRON: Legacy. The site wrote that the President of Music & Soundtracks at Disney, Mitchell Leib, "has already had early talks with the group about returning for a third film in the franchise."
Photo: Getty Images
Chat About Jared Leto Reportedly Cast To Star In Third Installment Of 'TRON' Franchise