Mark Hoppus Weighs In On Possible Tom DeLonge Blink-182 Reunion
By Katrina Nattress
May 13, 2020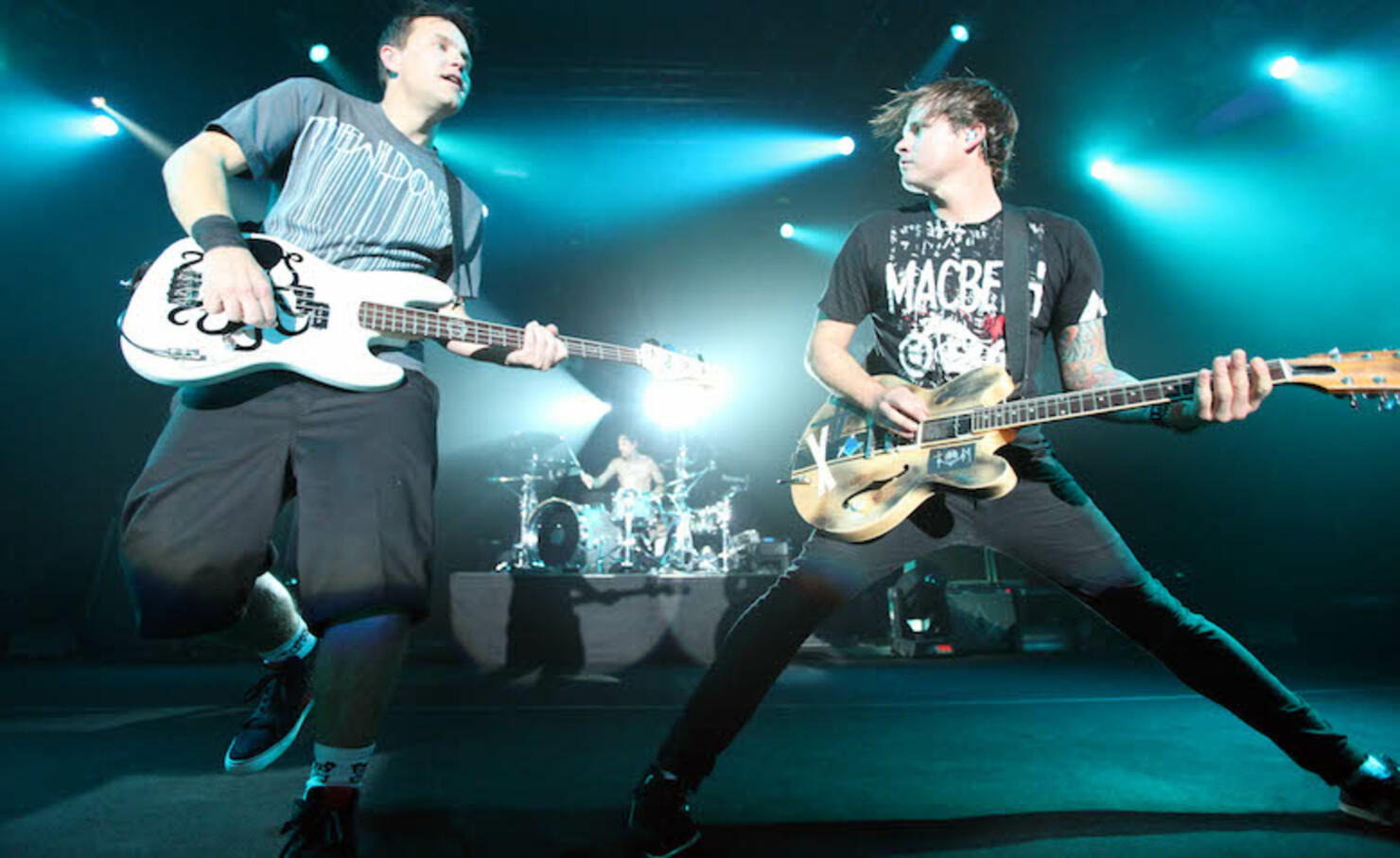 On Tuesday (May 12), Mark Hoppus hosted another Twitch livestream, where he showed off his Animal Crossing skills while answering fan questions.
Of course, the topic of Tom DeLonge came up. Last week, the former blink-182 vocalist/guitarist told Rolling Stone that a reunion with his bandmates was all but inevitable.
"Everyone wants to know, 'Are you guys gonna play again?' Yeah, of course we are. We just gotta figure out the timing, how it works for everybody," he divulged. "[Angels & Airwaves are] getting ready to put out the best record we've ever made. So I'm really busy with that. I've got multiple film projects. As you know To The Stars Academy is just booming, so I have all these priorities I'm responsible for, and I can't just stop and go do a blink 182 tour because it sounds fun. It's a big thing."
So what does Mark have to say about it? Not a whole lot, unfortunately.
"I don't know," was all he said when asked if Tom was rejoining the band. Not too detailed of a response, but hey, it wasn't a flat out "no."
During the stream, Mark also revealed that he's been recording new blink music in quarantine.
"I recorded literally yesterday so upcoming recording is already happening," he said before clarifying that he's currently working strictly on blink material, not Simple Creatures (though his bandmate Alex Gaskarth has said otherwise). He also said there's a possibility that some of the collaborations that were recorded for NINE but didn't make the cut could show up on the next album, like the version of "I Really Wish I Hated You" featuring Miley Cyrus.
See highlights from Mark's latest Twitch session below.