Morgan Wallen To Release New Fan-Favorite Track, '7 Summers'
By Blake Taylor
August 6, 2020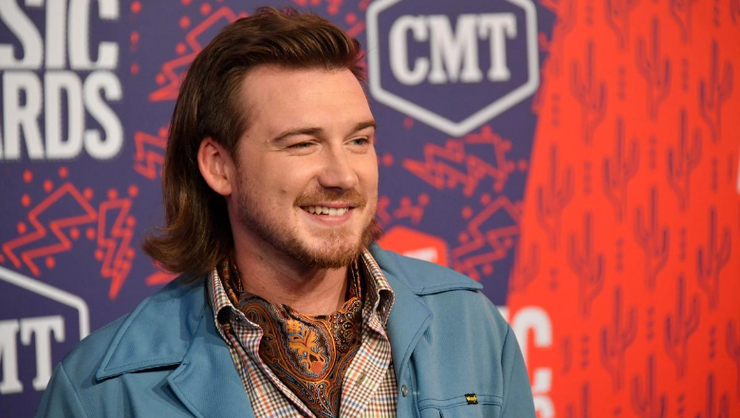 Morgan Wallen is giving his fans just what they've been asking for! The country star announced that his song "7 Summers" will officially drop on August 14.
Wallen turned to social media on Wednesday (August 5) to share the exciting news with fans. "Sometimes I guess you get what you ask for... 8/14 #7Summers," Wallen wrote alongside a TikTok video.
The clip was in response to a fan's video that said "me trying to be patient waiting for Morgan Wallen to release this song" as "7 Summers" played in the background. Wallen's video response to the fan shows him holding up a handmade sign that reads "7 Summers 8/14."
Wallen first started teasing fans about his unreleased song "7 Summers" when he was nominated by Jake Owen for the "Deep Cuts Challenge" that went viral on Instagram during quarantine.
"Got nominated by Jake Owen to post a demo. I'm somewhat on the fence about putting this one on my next record. Y'all let me know what you think," Wallen wrote alongside the demo of the song at the time.
Not too long after, on July 25, the "Chasin' You" singer brought attention to the song again on Twitter, writing, "Well I just looked around on social media and seems like y'all want me to drop Seven Summers."
Fans immediately begged him to release the song and now, they've finally got what they've been asking for.
"7 Summers" follows Wallen's latest single, "More Than My Hometown," which finds the Tennessee native singing about his love for a girl and even more so, for his small-town life.
Both tracks will most likely be featured on the country singer's highly anticipated sophomore album, which follows up 2018's If I Know Me. Stay tuned for more details on the project to come!
"7 Summers" is due out on August 14.
Photo: Getty Images
Chat About Morgan Wallen To Release New Fan-Favorite Track, '7 Summers'