Luke Bryan Releases Delayed Album, 'Born Here, Live Here, Die Here'
By Blake Taylor
August 7, 2020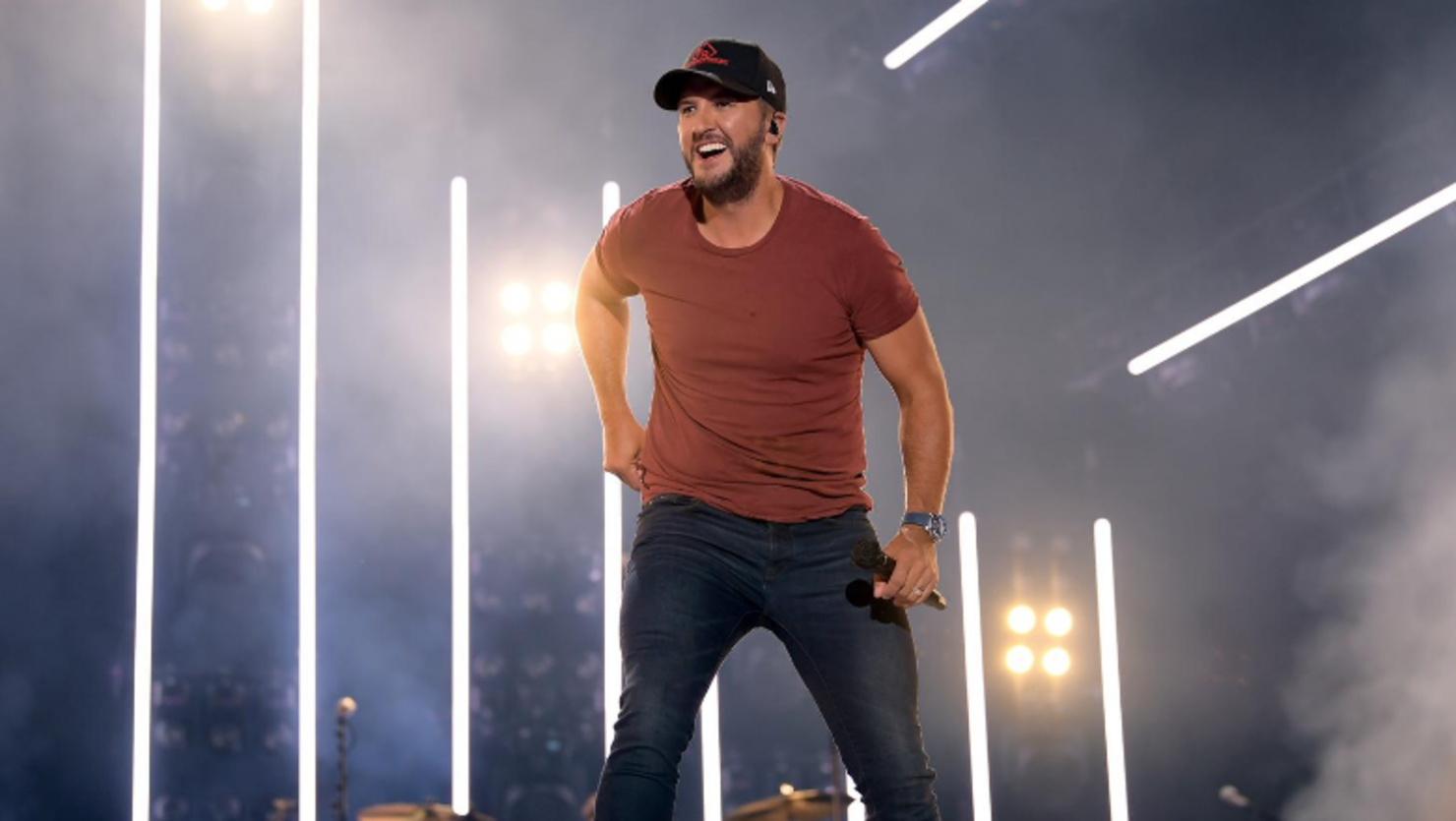 Luke Bryan's seventh studio album, Born Here, Live Here, Die Here, has finally arrived!
Fans have been patiently waiting on the new record which was originally due out on April 8, but delayed due to the coronavirus pandemic.
The 10-track project features Bryan's singles, "Knockin' Boots," "What She Wants Tonight" and his latest No. 1 hit, "One Margarita." Other songs released ahead of the full album include the title track, "Born Here, Live Here, Die Here" and "Build Me A Daddy." A complete track-listing can be seen below.
"I think my albums reflect all forms of life," Bryan told The Tennessean. "When you listen to the whole body of the album, there's certainly love songs, songs that deal with loss … songs that have sexy undertones."
He continued on to say, "No matter what's going on in the world, I'm gonna still always treat my albums like bringing everybody to the party; (I'll) try to state who I am as a person and try to make music that my fans can relate to, but then still push some envelopes."
To accompany the release of his new album, Bryan also unveiled the music video for the album's title track on Friday (August 7).
The black-and-white clip, which can be seen above, showcases the country star's family, fans and faith. Bryan gives viewers a glimpse into his life both on and off the stage, showing how his hometown of Leesburg, Georgia has made him who is is today.
"'Born Here, Live Here, Die Here,' the song just paints such a beautiful picture of rural life and a rural mindset. Every line in that song just tells that small town life and it talks to that person that is proud of that small town life," Bryan shares of the song. "They don't need to go look for anywhere else, they're happy, they're content, they got everything they want right there and there's something really really special about those types of people. The second I heard the song it just felt so real for me and it told a story, a big story in my life cause there was many many years I was that guy. It was gonna be Born There, Live There and never leaves. Somehow I left and become a country music singer and I still love to sing about those topics."
Watch the full music video for "Born Here, Live Here, Die Here" above and be sure to take a listen to Bryan's brand-new album out now!
Luke Bryan's Born Here Live Here Die Here Tracklisting:
1. "Knockin' Boots" (Hillary Lindsey, Jon Nite, Gordie Sampson)
2. "What She Wants Tonight" (Luke Bryan, Ross Copperman, Hillary Lindsey, Jon Nite)
3. "Born Here Live Here Die Here" (Jake Mitchell, Jameson Rodgers, Josh Thompson)
4. "One Margarita" (Michael Carter, Matt Dragstrem, Josh Thompson)
5. "Too Drunk to Drive" (Luke Bryan, Michael Carter, Brandon Kinney)
6. "Build Me a Daddy" (Jake Mitchell, Josh Thompson, Brett Tyler)
7. "Little Less Broken" (Michael Carter, Lindsay Rimes, Matt Rogers)
8. "For a Boat" (Randy Montana, Josh Thompson, Mike Walker)
9. "Where Are We Goin'" (Luke Bryan, Brent Cobb)
10. "Down to One" (Dallas Davidson, Justin Ebach, Kyle Fishman)
Photo: Getty Images