Charlie Puth And Blackbear Tease Unreleased Collab Using Baby Filter
By Eliot Hill
August 11, 2020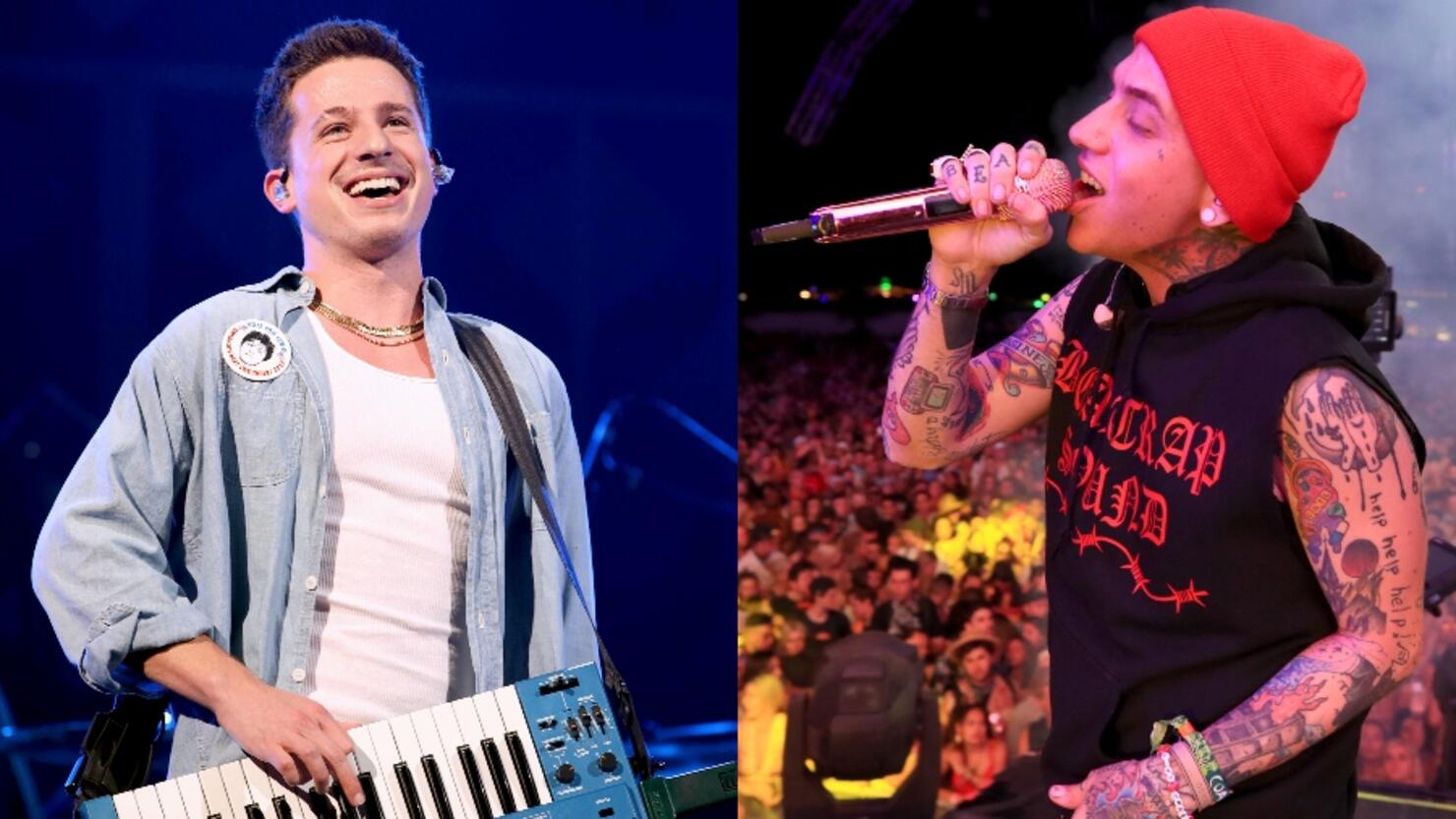 It looks like we have a Charlie Puth x blackbear collab on the horizon!
On Tuesday (August 11), Puth posted a short clip with the rapper where they were lip synching to the unreleased song. Even better… they used Puth's favorite filter — the baby filter — to make it even more entertaining.
We get a baby Puth mouthing along to the lyrics which include some lines like, "Make you feel just like a queen / You don't need a camera to make a scene / you were born like that no Maybelline." And blackbear's verse includes the lyrics, "Why you gotta try so hard counting calories and carbs."
It's almost hard to concentrate on the lyrics with the hilarious faces both guys are pulling with the filter and it's definitely worth watching multiple times if not only to giggle at. 
"Release the song but...umm..yes...you're a baby (even without this filter)," one fan tweeted the singer while another replied, "SKSKSKSKSS THIS SLAPS!!! I am freaking out and can't wait to hear the full song. You both sound AMAZING together and haha, this baby filter looks so cute on y'all... my whole heart!"
Puth previously teased the collab over the weekend when he posted an Instagram video singing what seemed to be the song's chorus with the caption, "Hard on yourself featuring............." Thankfully we didn't have to wait too long to learn who the mysterious collaborator was.
"Hard On Yourself" will be Puth's latest single since releasing his ode to turning a fling into the real thing on the track "Girlfriend." He also gifted fans with the quarantine anthem "Quarantine Blues" earlier this year.
The 28-year-old singer's latest album, Voicenotes, was released in 2018 and he's clearly been hard at work in quarantine writing and recording new music for fans.
Photos: Getty Images