Drake's Unreleased Song 'Intoxicated' Just Leaked Online
By Paris Close
August 11, 2020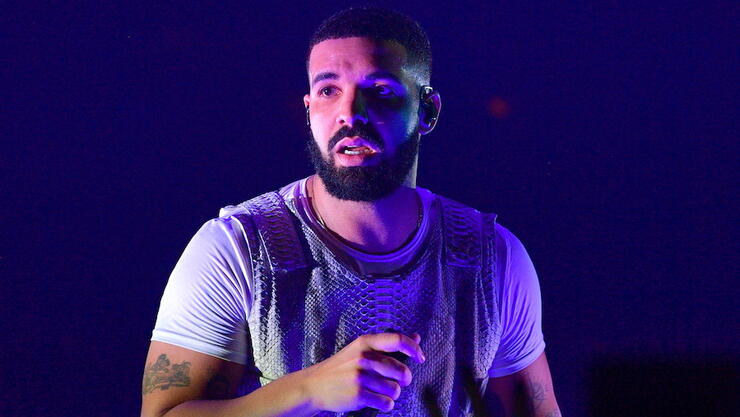 Another unauthorized Drake track hit the Interweb this week.
Champagne Papi suffered yet another leak this week as a record, seemingly called "Intoxicated," made its way on Reddit and Twitter. At only 2-minutes long, Drizzy fans already dubbed the track fire after an audio snippet of the song surfaced on social media last night (August 10).
"This is for sure making the Album," one user tweeted, as another added, "Ohh yea this gonna be a banger."
Telling by the few lyrics heard on the unauthorized track, Drake sounds to be caught in the throes of unrequited, unsatisfying love. "Just hung up the phone tonight/ Could already tell that you're comin'/ home intoxicated, ooh/ So you better take your time with me/ 'Cause I remember last time you wouldn't make love to me," he sings on the emotional chorus, tapping into his signature soft side.
As we stated, this wouldn't be the first time an unauthorized song from Drake's vault leaked online. Just two months ago, "Sound 42/Need Me" popped onto the Internet, much to the displeasure of fans who have been impatiently awaiting the lyricist's follow-up to 2018's Scorpion.
It's been recently reported that Drake's hotly-anticipated LP is at least "90%" completed, as per an update from his friend and engineer, Noel Cadastre, who also warned that fans are "gonna have to wait on that last 10%."
While keeping us in limbo, the "God's Plan" star has delivered a few projects in the interim, including two new joints with DJ Khaled called "Popstar" and "Greece."
Photo: Getty Images
Chat About Drake's Unreleased Song 'Intoxicated' Just Leaked Online