Jared Leto Accidentally Reveals 'TRON 3' Title While Confirming His Role
By Eliot Hill
August 11, 2020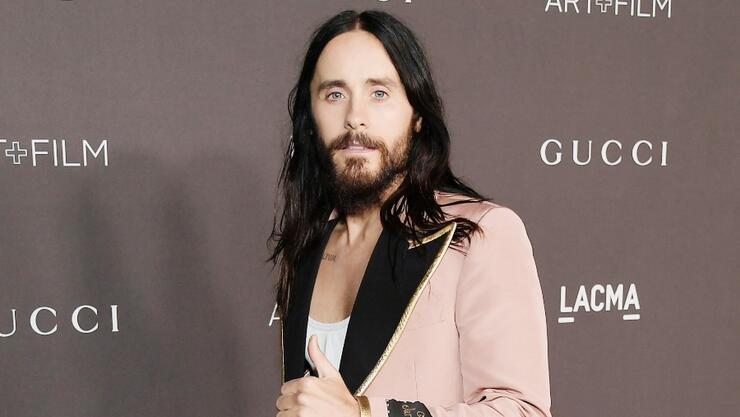 Last month, the rumor mill reported that Thirty Seconds To Mars' Jared Leto would star in the latest installment of the TRON franchise but nothing had been 100% confirmed.
On Monday (August 10), Leto finally revealed in a series of tweets that he is in fact starring in the upcoming film.
"I am so very excited and proud to confirm that YES - I will be starring in TRON. We will work as hard as we possibly can to create something that I hope you all will love," he wrote. "We have some very special ideas in store for you all...🤗See you in the grid!"
In a second tweet he continued: "I'm struck with such gratitude for the opportunity to bring this movie to life, especially as both the original video game and the film affected me so deeply as a young child," he wrote. "The fact that I get to be a part of this new chapter is mind-blowing."
In a tweet that's since been deleted, the rockstar/actor accidentally seemed to confirm that the project's name would be titled Tron: Ares but he quickly deleted the tweet and reworded it as the above.
"I'm so happy for you and so so proud. You prove everyday that if you work hard you can make your dreams come true," one fan commented while another wrote, "Thank you for giving us more amazing roles, and stories to look forward to!"
It also seems like Daft Punk will be returning to do the movie's music after scoring TRON: Legacy and maybe we'll even get a 30 Seconds To Mars song on the soundtrack too.
Just as 2010's TRON: Legacy was a sequel to 1982's original film, the third movie is apparently also going to continue the story instead of being a complete reboot. This means that we may see some familiar and legendary faces from the previous films.
Photo: Getty Images
Chat About Jared Leto Accidentally Reveals 'TRON 3' Title While Confirming His Role