Linkin Park Announces $200 Box Set For 20th Anniversary Of 'Hybrid Theory'
By Eliot Hill
August 19, 2020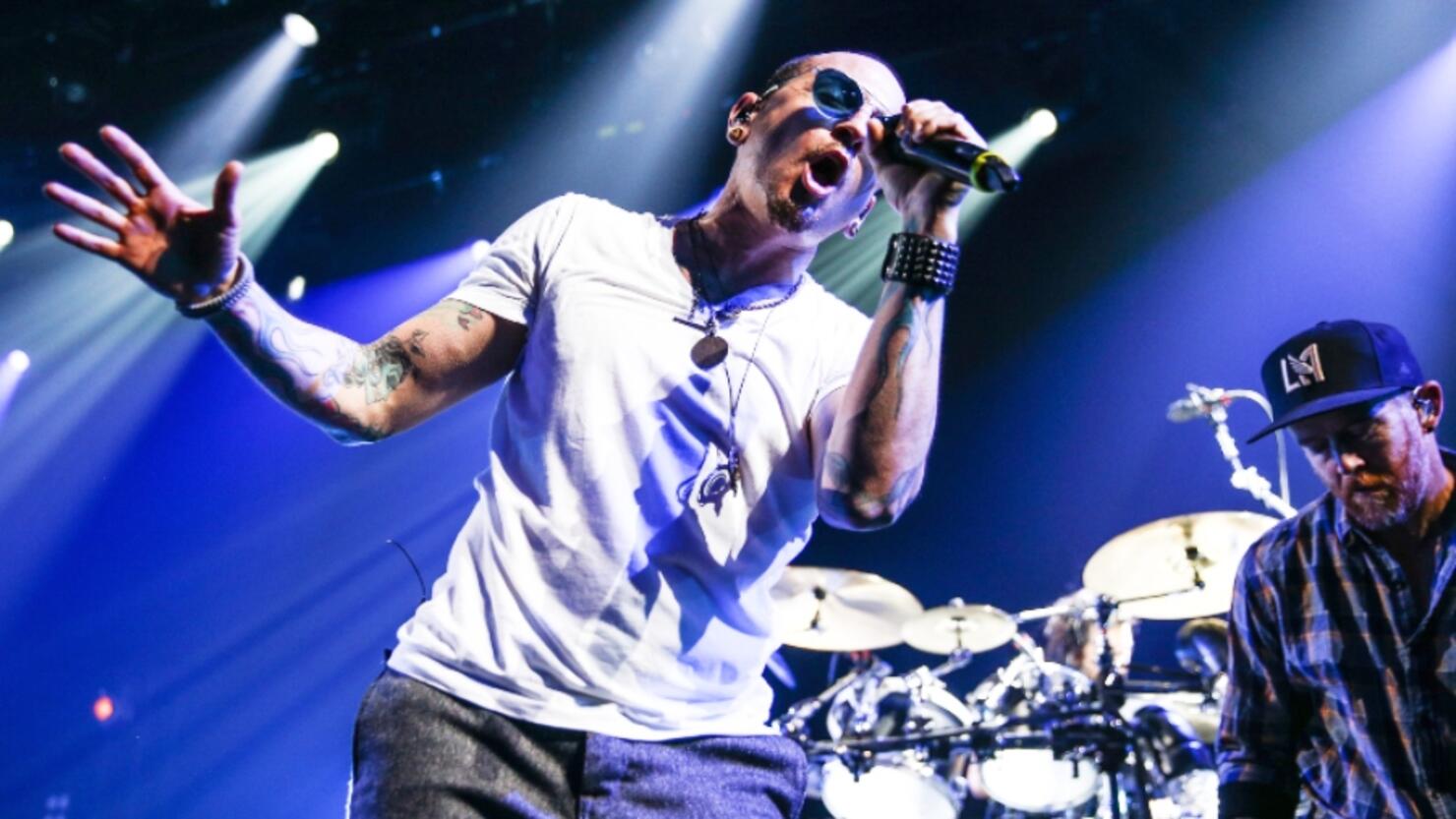 Linkin Park's Hybrid Theory 20th anniversary surprises keep coming!
After teasing fans for months about what's in store for us as we approach the 20th anniversary of the iconic album, the band has released some more awesome merch that's perfect for any superfan's collection.
On Wednesday (August 19), Linkin Park dropped the news that the band will be releasing a Hybrid Theory 20th Anniversary Edition box set and it includes some pretty incredible items.
Along with lithos featuring new artwork from Joe Hahn, Mike Shinoda, and Frank Maddocks, the new limited-edition box set also includes a ton of features like a book with never-before-seen photos of the band in its early days as well as five CDs, three DVDs, and four vinyls. Fans will also get a large poster of the late Chester Bennington and more.
"I can't wait to have that book in my hands," one fan wrote on Instagram while another said, "The Hybrid Theory 20th Anniversary Super Deluxe Box Set looks absolutely incredible! Thank you for this!"
To match the original release date of Hybrid Theory, the box set will be available in October. Pre-orders are open now and the box set will run you $199.98 — you can grab it here.
Just a couple weeks ago, Linkin Park unveiled their throwback website which took fans back two decades as we were given access to the band's old school computer with a completely interactive page. 
In addition to all of this, Linkin Park dropped the One Step CloserCapsule Collection to celebrate the anniversary as well as dropping the previously unreleased Hybrid Theory demo "She Couldn't."
Photo: Getty Images