Mark Hoppus Says 'What's My Age Again?' Riff Was Inspired By Green Day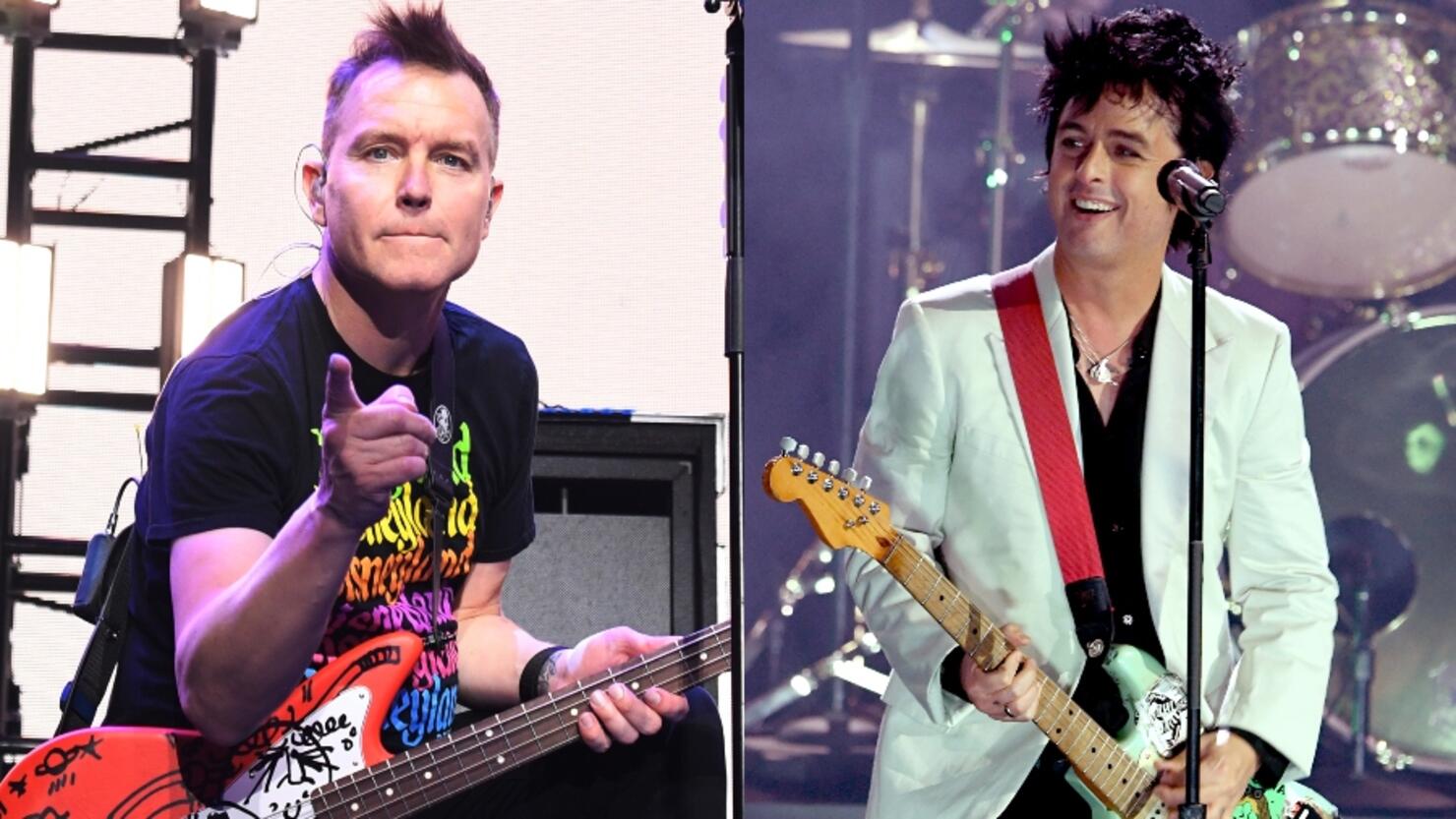 Mark Hoppus was a recent guest on Less Than Jake's Chris DeMakes' podcast, Chris DeMakes A Podcast, and the blink-182 frontman dissected the band's breakout single, "What's My Age Again?"
The opening riff is almost as iconic as the song itself and is the identifiable factor when the track comes up on a playlist or the radio. As it turns out, that guitar intro was inspired by another legendary band: Green Day.
"There's a Green Day song called 'J.A.R.' on the Angus soundtrack, and it starts off with this bass intro that's really rad. And I was messing around on the guitar trying to learn that, and I kinda messed up the progression," he said. "I played it incorrectly, and I was like, 'Oh, that's kinda cool…' and that was the basis for the opening riff of the song: me trying to learn how to play 'J.A.R.' on guitar and messing it up, and coming up with something that I liked that was different than that."
In addition, Hoppus revealed that the song started out as a joke and he wrote it really quickly, like really quickly. 
"I was messing around on guitar and I started writing a joke song that was really vulgar, a lot more vulgar than the final song, and I was going to record it as a joke song for blink but it sounded like it had some potential, and it sounded like it could actually be a pretty decent regular song," he explained. "I changed the lyrics and began writing it… and basically wrote the majority of the song in five minutes."
He also confirmed the original name of "What's My Age Again?" was titled "Peter Pan Complex" but the band's label convinced them to change it.
You can listen to the entire episode below.