Minister's Strange Outburst At Wedding Surprises Bride & Groom: Watch
By Dave Basner
October 26, 2020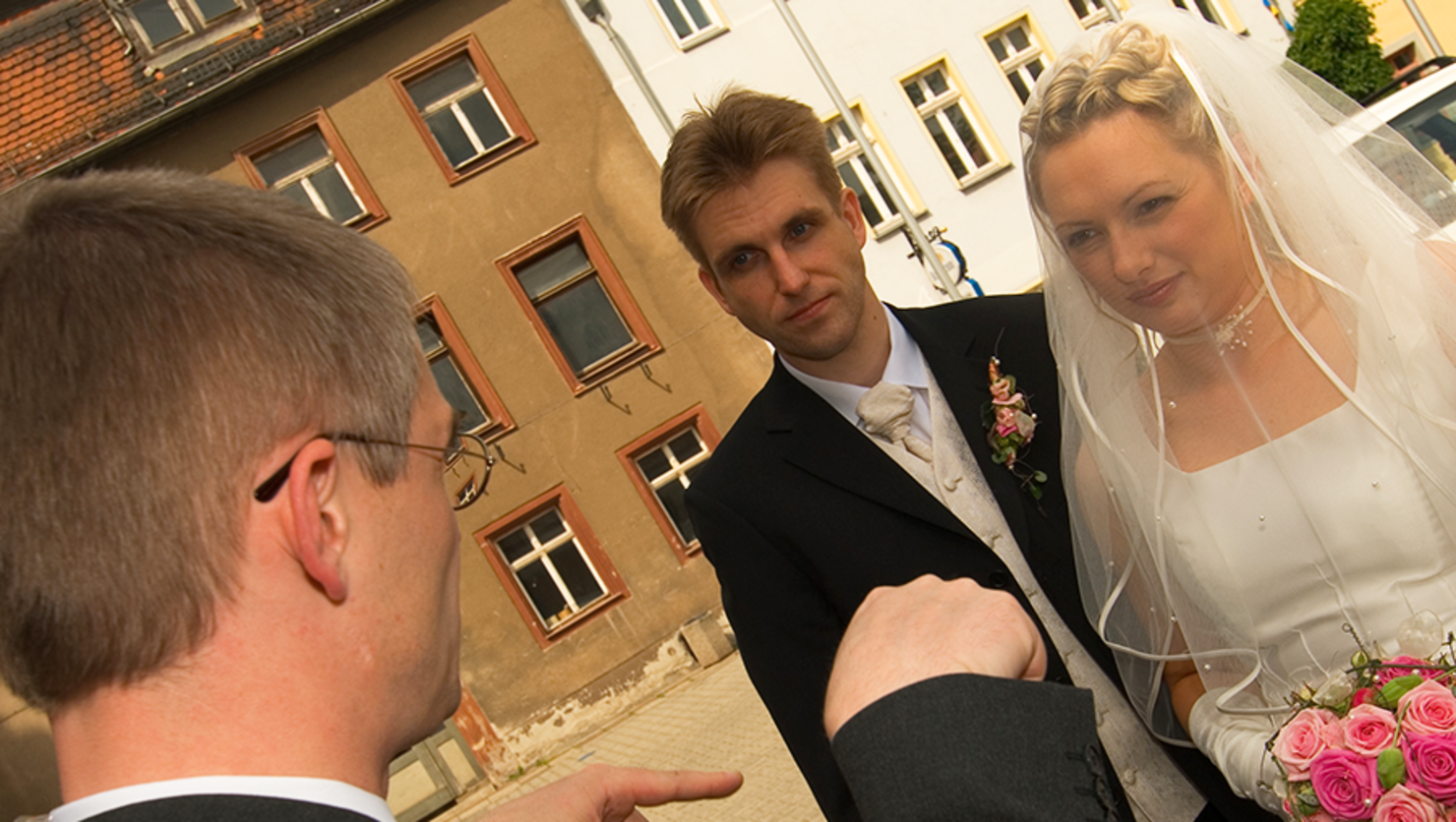 No matter how much time and effort goes into planning a wedding, something always inevitably goes wrong. Thankfully, those problems are typically small things that actually make the event all the more memorable and can later be laughed at. That's the case for Olivia and Fred Mancuso.
The happy couple got hitched a year ago and while reflecting on that momentous day, Olivia decided to share footage of a very strange moment from their ceremony. In the video, which she posted on TikTok, the pair is at the point where the groom and bride finally get to kiss, but just before they lock lips, the minister goes off-script and says, "From my heart to yours, here you go," and loudly sings out the word "hallelujah" a handful of times in a random way, holding the last note as if she was trying to impress the judges on American Idol. Once it was all belted out, she then said, "You may now kiss your bride."
The video shows how confused the couple was during the outburst, barely keeping it together. Olivia spoke to Today about it saying, "It was pure shock. We didn't put any sort of singing in our meticulously planned script so it caught us off guard." She went on to note, "We did not talk to her about it afterward. We really just wanted to start celebrating with our friends and family. Though we were a little upset, it was a small snafu in an otherwise perfect day."
Commenters were equally surprised by the minister's singing, with one saying, "She for sure waited for that moment her whole life," and another writing, "Honestly I'm so impressed by your ability to keep a straight face."
Maybe it was a blessing on the marriage though - Olivia and Fred are thoroughly enjoying life as husband and wife. You can see more from them here.
Photo: Getty Images