Wolfgang Van Halen: Reunion Rumor Nothing More Than A Hurtful Lie
By Andrew Magnotta @AndrewMagnotta
October 26, 2020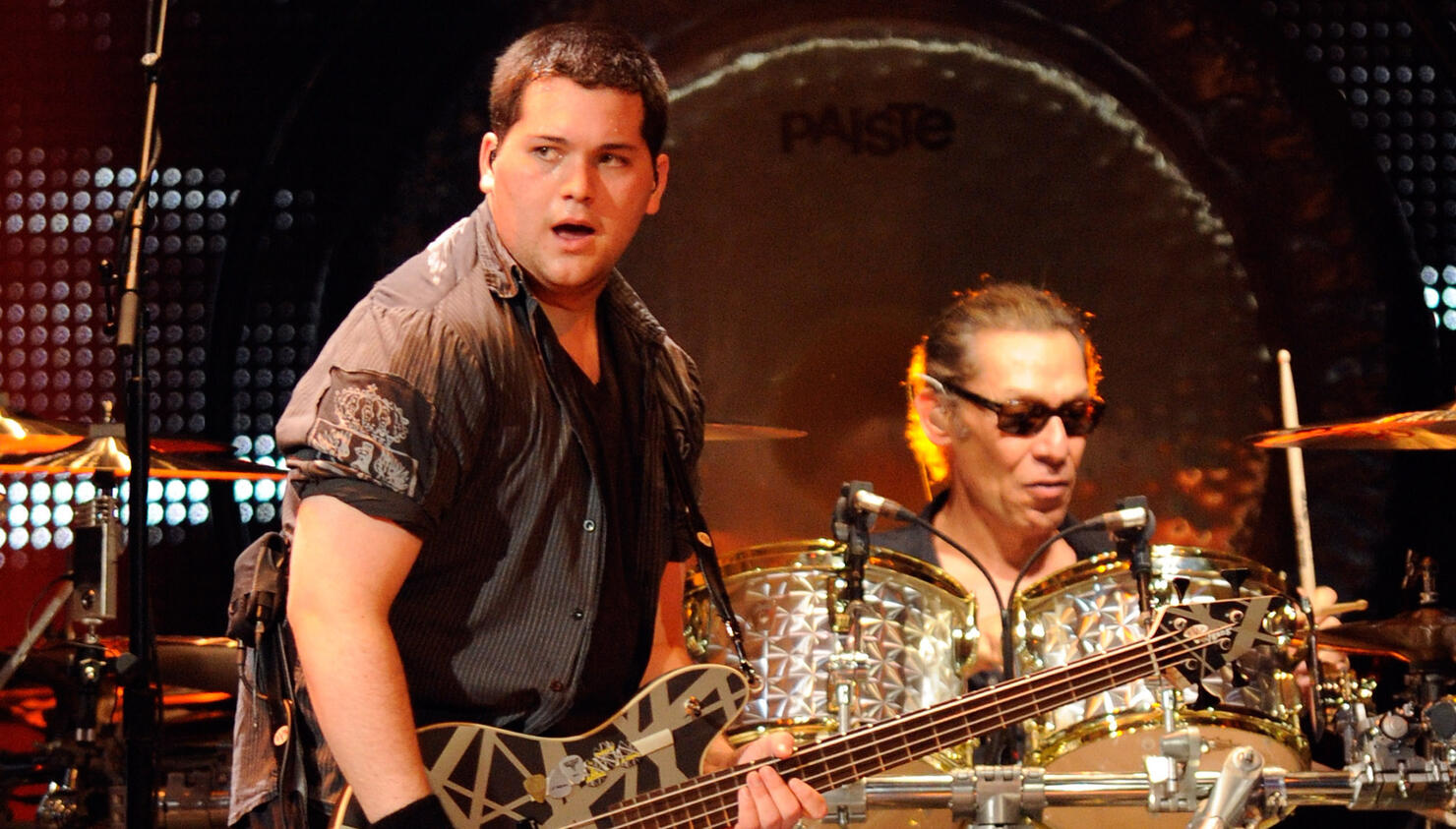 Wolfgang Van Halen is denying a new Van Halen reunion rumor, which he says is both completely false and hurtful to his mourning family.
Wolfgang's father Eddie Van Halen died only weeks ago at age 65 after a long battle with cancer. But that news didn't dissuade some Van Halen fans from continuing to discuss their favorite topic — a Van Halen reunion — this past weekend.
This rumor, which began circulating recently on social media, asserts that Eddie gave his "blessing" to his brother, drummer Alex Van Halen, and Wolfgang to continue the band without him.
In a response, Wolfgang pleaded with Van Halen fans to cut it out.
"This is just a sh---y lie attempting to capitalize on these awful times. Please stop with this," he wrote in a Tweet that included a screenshot of some of the discussion. "Anyone peddling this s--t is not only hurting the fans, but hurting me and my family."
The rumor suggested that Wolfgang, a multi-instrumental phenom, would take up his father's place on guitar, while the band finally brings back classic-era bassist Michael Anthony and former lead singer Sammy Hagar to complete its lineup with Alex on drums.
As with any rumor, the post begins with a dubious claim of credibility "this is the word that is being talked at the VH camp." It implies that Anthony will be on board since the reunion he was supposed to be part of last year was aborted, that Hagar would be on board because he and Eddie reconnected earlier this year and that David Lee Roth would not be involved since he recently revived his solo career.
But Roth is still technically a member of Van Halen and embarked on his solo career with the stated mission of guarding Van Halen's legacy for the remainder of his career. While Hagar had long agitated for a VH reunion, he said this past spring that the band — and any hopes for a reunion — would die with either Eddie or Alex.
Wolfgang himself completed his debut solo album over a year ago and took his time finding a record label to help him with it, in part to spend more time with his sick father. Judging from Eddie's statements about Wolfgang's music over the years and the recollections of people close to the family, no one was more excited about Wolfgang going solo than his dad was. Would Eddie's dying wish be for Wolfie to put his own career on hold even longer? No, it probably wouldn't be.
Van Halen hadn't performed live in almost five years before Eddie's death; why would the band be in a rush to nail down reunion details now before the family has even had a chance to say goodbye to Eddie at his funeral?
Photo: Getty Images
This is just a shitty lie attempting to capitalize on these awful times. Please stop with this.

Anyone peddling this shit is not only hurting the fans, but hurting me and my family. https://t.co/YqJKBaqpjy

— Wolf Van Halen (@WolfVanHalen) October 25, 2020