Selena Gomez Reflects On Mental Health Journey With Kamala Harris: Watch
By Regina Star
October 30, 2020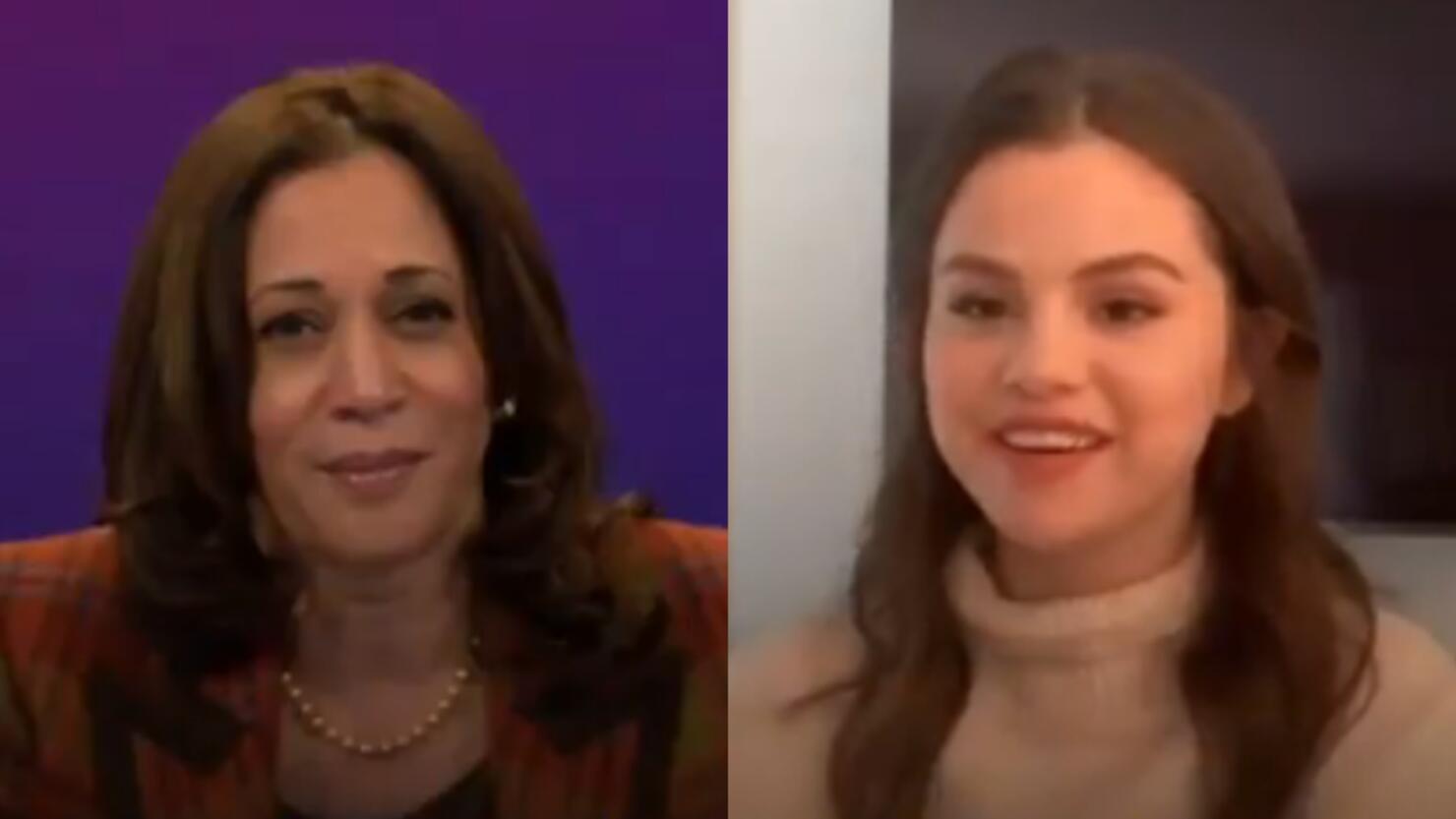 Selena Gomez sat down with Senator Kamala Harris for an important discussion.
On Thursday (October 29), the "Rare" singer had a personal conversation with the vice presidential candidate about voting and advocating for those dealing with mental health issues.
Gomez, who recently opened up about her own mental health struggles amid the ongoing pandemic, expressed her sympathy for those facing similar struggles with proper care and assistance. To this, Harris responded that she and presidential candidate and former Vice President Joe Biden are striving to "hold onto the Affordable Care Act and expand it."
"I myself have, you know, shared my story about my mental health journey and I just read too much, I think, about how deep that this country is being affected mentally. I've had so many dreams about, you know, creating places that people could go to," said Gomez.
"I think there's a part of me that wishes we had some sort of place that felt like, okay, maybe you just need to get help," the musician added. "You know, it should be something that people can understand and break down because I truly know that this is something that's important and important to me."
"We still have a lot of work to do," Harris responds, "and it's something I care deeply about and I look forward to working with you on it."
As fans know, the "Who Says" star underwent a life-saving kidney transplant due to complications with lupus. In 2018, Gomez was hospitalized at a mental health facility after she reportedly suffered an emotional breakdown, and earlier this year, the pop star revealed her bipolar diagnosis.
The interview comes just a week after the 28-year-old admitted that this will be her first time voting in a presidential election.