Travis Barker And Machine Gun Kelly Are Already Writing New Music Together
By Eliot Hill
November 11, 2020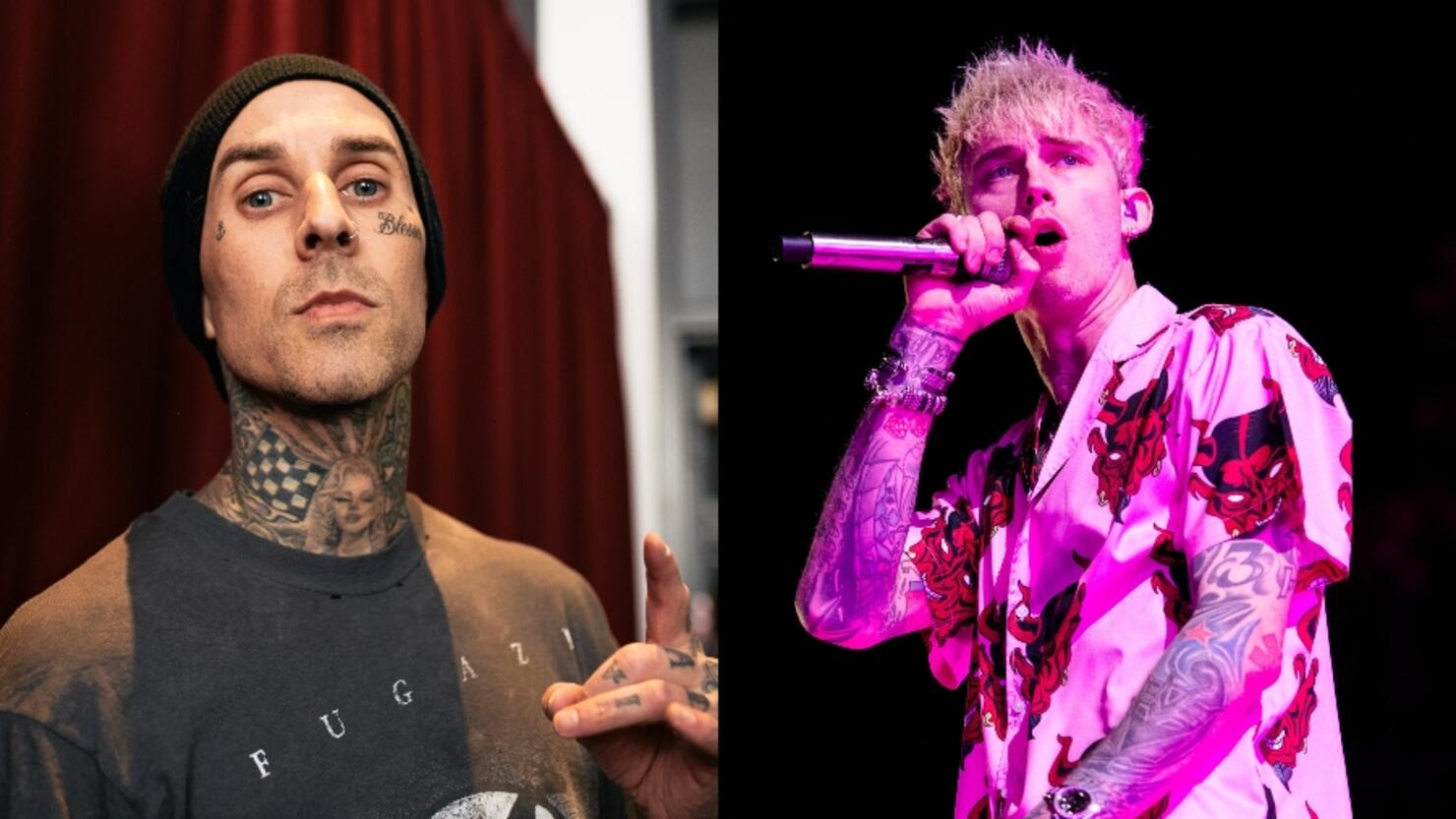 It's been less than two months since Machine Gun Kelly blessed us with his pop-punk album, Tickets To My Downfall, but he's already working on new music!
Travis Barker, who produced Tickets, revealed that the duo is already back at it with new music and I can hardly contain my excitement!
The blink-182 drummer took to Twitter on Tuesday (November 10), to casually let us all know he and MGK have been working together again.
"This man @machinegunkelly really just came thru last night and knocked out 3 songs in a few hrs," Barker wrote with the head explosion emoji at the end.
While he didn't give us any further insight on what the songs sound like (will it be pop-punk again? Rap? Death metal?) it didn't deter fans from freaking TF out at the news.
"Whattttt is there gonna be a second pop punk album?!?!?" one fan tweeted while another wrote, "Sorry what? More songs from the Goat of rap, rock and music in general. Yes please!"
MGK has been quiet on the social media front so we'll just have to take Barker's word for it. Although if his first No. 1 album is any indication of the music people want, we can hopefully expect another pop-punk masterpiece. 
Last month, Machine Gun Kelly and Halsey released the video for the fan-favorite track "Forget Me Too" and the singer has revealed he turned Tickets To My Downfall into a musical and shot the film in just four days. There is no release date just yet for when we'll get to experience it.
Photos: Getty Images