Cardi B Fans Can't Handle Her New Billie Eilish-Inspired Hairstyle
By Paris Close
November 22, 2020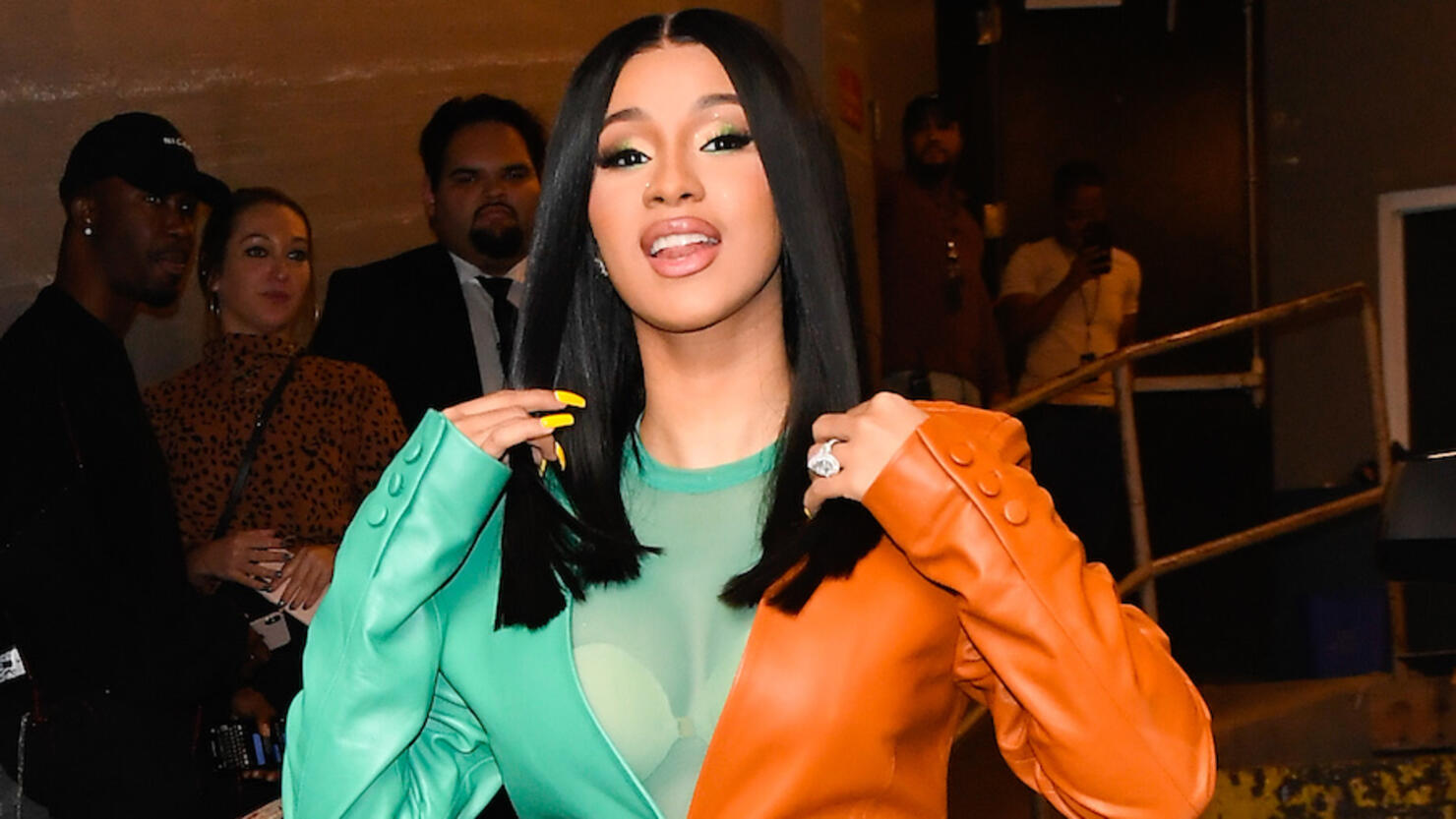 Billie Eilish fans are going to love Cardi B's new look.
The "WAP" rapper kicked off her weekend with a fresh hairdo for the 'Gram, and it's worth every double-tap. Cardi stunned fans on Friday (November 20) when she dyed her usual dark locks with streaks of slime-green, a bold aesthetic reminiscent of a certain pop star.
In a new snapshot and video, the 28-year-old rocks black kicks from her new Reebok collection and a sexy black outfit, all while showing off her newly-dyed hair, which happens to complement her whip. "Where do we go when we fall asleep ? ....Sneaks: Cardiboks," the "Press" musician captioned a pic of her posing on her green-and-grey ombre Lamborghini.
As if it wasn't clear, Cardi's new look draws inspiration from the "Bad Guy" singer, with whom the green-and-black 'do has become synonymous. The caption is also inspired by title of the 18-year-old's debut album, When We Fall Asleep, Where Do We Go?
Fans of Eilish and the Bardi Gang are living for it.
One fan peeped the Eilish homage, writing, "'when we all fall asleep, where do we go' ~billie eilish."
"You bodied this cardi," another IG user wrote, as someone else complimented, "Them kicks & hair though!!!! 🙌🏽 Looking like money 👏🏽honey 👏🏽yaaaasss👏🏽 💚"
The hair switch-up comes just days after Billboard named Cardi as the Woman of the Year for their upcoming Women in Music event.
"Thank you Billboard! Now I can bring up the stats but that will take me all day 😉B—ch broke records!" Cardi said in a video celebrating the news. "Thank you BARDIGANG with out y'all encouraging while the world 🌍 was against me and criticizing every move I wouldn't have gotten here everyday and use my voice for a change."
Photo: Getty Images