Cardi B Explains Why She Didn't Submit 'WAP' For A Grammy
By Hayden Brooks
November 30, 2020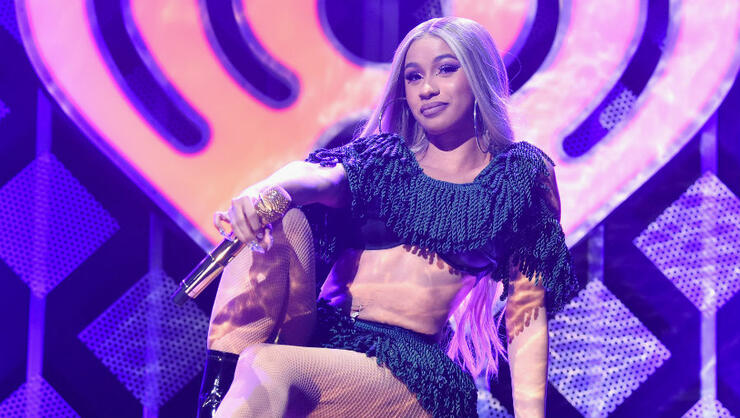 Cardi B and Megan Thee Stallion had us singing about macaroni in the pot with their explicit anthem, "WAP," but the song wasn't nominated for the upcoming 2021 Grammy Awards and the former has revealed why it didn't receive any love.
After the controversial batch of nominees were announced on Tuesday (November 24), Bardi took to Instagram Story to explain they she didn't submit the track for consideration. "Like I said, I never pressed for a GRAMMY, but y'all not gonna take away something that I know I worked my *ss off [for], that I deserve," she told her followers. "If I was pressed for a GRAMMY I would've submitted 'WAP' for this year and I didn't submit it. I don't want to be submitted to award shows until I put out my album because I think my album is so good."
Bardi went on to detail that she's been working on the Invasion of Privacy follow-up for the last two years. "Some songs are so emotional to me because I did them during quarantine. I'm not pressed for nothing," she added.
As we reported, "WAP" went No. 1 on the Billboard Hot 100 for its 93 million U.S. streams in its opening week. In addition to the star-studded video, Bardi capitalized off her dirty bars with "WAP" trademarked merchandise. In paperwork filed by the star, she reportedly branded all sorts of items, including clothing, headwear, footwear, athletic bags, purses, jewelry, stickers, and posters. And she didn't just limit her "WAP" empire to clothing and accessories, either. TMZ reported that Cardi looked into trademarking "liquor and liquor beverages, beer, sports drinks, soft drinks, fruit juices, [and] mineral water."