All Time Low Announces 'Monsters' Remix Featuring Demi Lovato
By Lindsey Smith
December 3, 2020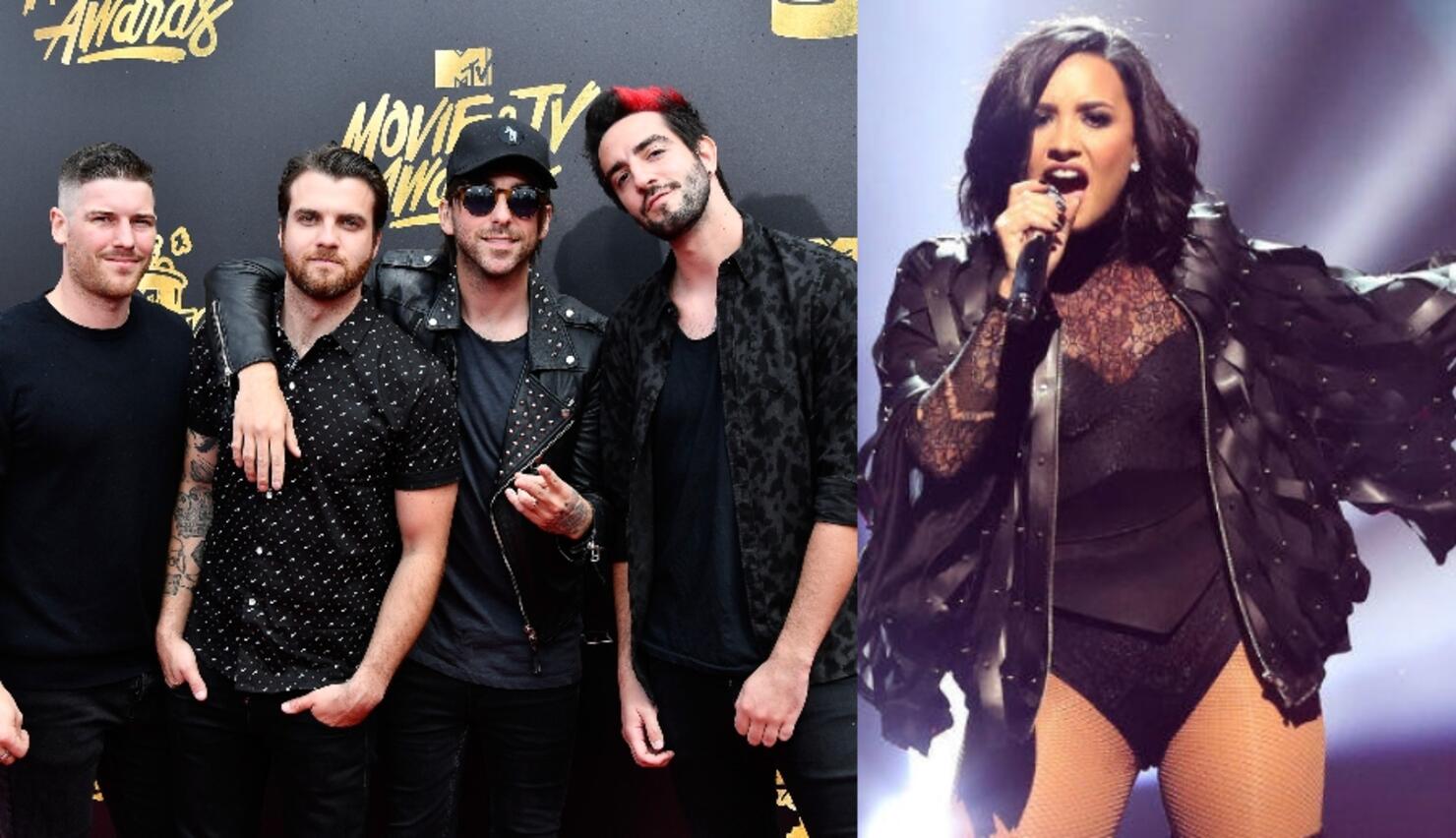 All Time Low's "Monsters" has seen incredible success after its release earlier this year. The song, off the band's album Wake Up, Sunshine, spent weeks at No.1 on Alternative Radio making it All Time Low's very first No. 1 song.
On Thursday (December 3), the band announced that Demi Lovato would be hopping on a remix of the track and collaborator blackbear will be back to sing his verse.
The alt band and pop singer started teasing the collab on Wednesday by posting the cover artwork to their Instagram feeds before uploading the full artwork and confirming the collab. 
The artwork features spooky cartoon drawings of everyone involved in the song with bear taking on a vampire look and Rian Dawson, Jack Barakat, and Zack Merrick staying true to the song's title and appear as monsters. As for lead singer Alex Gaskarth and Lovato, they appear as "normal" humans.
Thankfully, we won't have to wait too long to hear the track as it'll be out everywhere this Friday (December 4). 
"Guess who isn't getting any sleep tonight... I CANT WAIT!" one fan commented on the post while another wrote, "Y'all literally never take a breath oh my god!"
This isn't Lovato's first time dipping her toes into the rock world, she previously teamed up with Fall Out Boy on "Irresistible" and joined We The Kings for "We'll Be A Dream" back in 2009. Most recently, her single "Love Me" got an "emo remix" by blink-182's Travis Barker.