Weezer's Rivers Cuomo Is Selling 2,655 Previously Unreleased Demos
By Katrina Nattress
December 9, 2020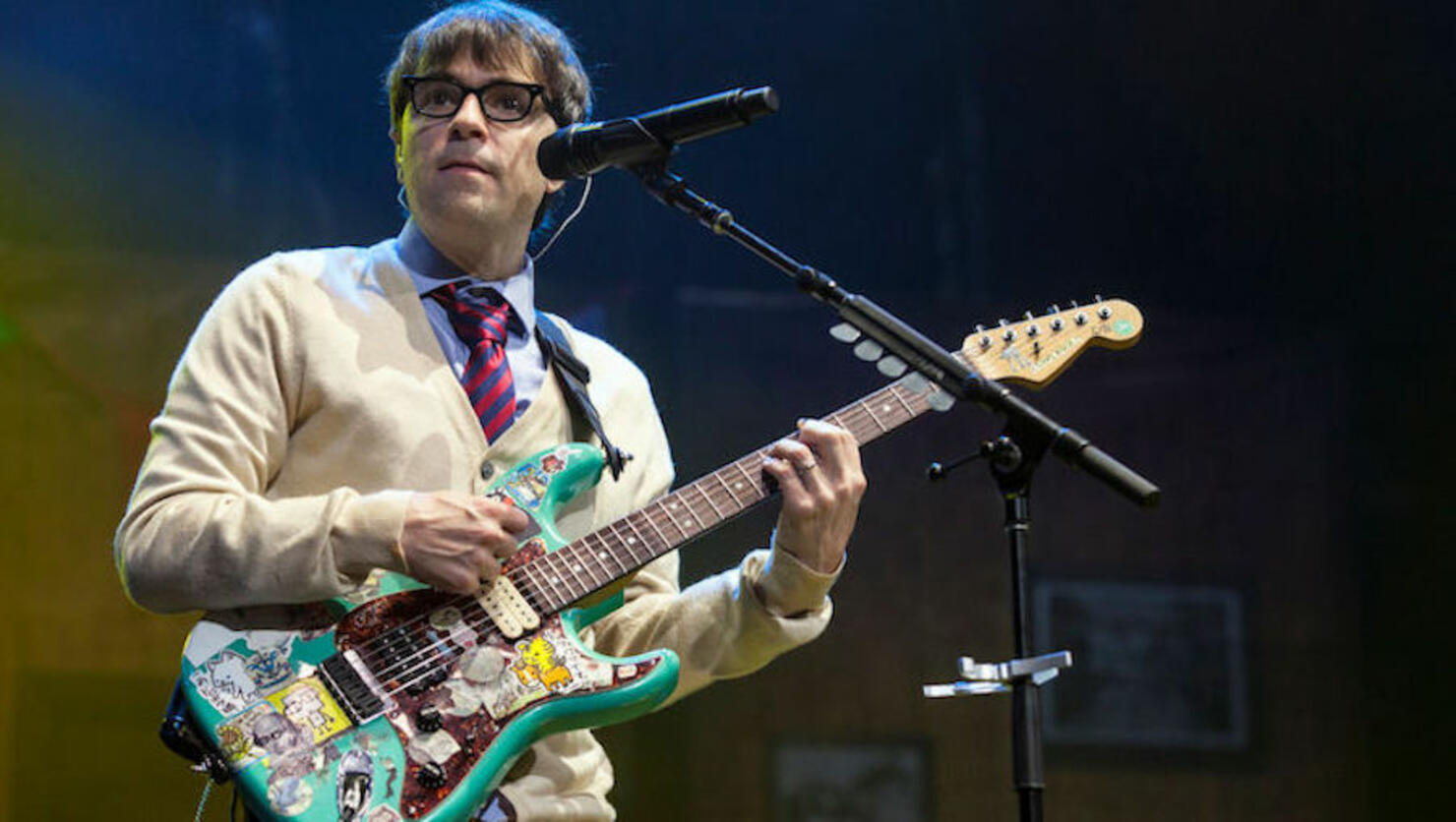 Since Weezer won't be heading on the Hella Mega Tour with Green Day and Fall Out Boy until next summer, Rivers Cuomo decided to use his free time to become a student again. The frontman recently revealed he was enrolled in a Web Programming class, and for his final project created an online store on his "Mister Rivers Neighborhood" website stocked with 2,655 previously unreleased demos.
Yeah, you read that right: two-thousand-six-hundred-fifty-five
The myriad of tracks are bundled into a dozen different compilations ranging from the years 1976 (when Cuomo was just six years old!) to 2015. The bundles are packaged by "era," and each one is $9. Cuomo left a few "disclaimers" for fans to read before making a purchase:
It might have silence.
It might be wildly inappropriate.
It might have super low sound quality.
It might just be me rambling, talking, making sounds.
It may have already been shared or leaked.
It might be just a drum beat. it might not have vocals.
It might be a duplicate of another demo.
It might be an inferior version of another demo.
the information provided, such as year and description, might be incorrect.
Also, over time, the contents of each bundle in the market might change.
Or the metadata for a file might change.
Shop the extensive marketplace here.
When he wasn't working on his homework, Cuomo hosted a livestream, wrote new music with Weezer, and even appeared on an episode of Family Feud this year.
Photo: Getty Images