WATCH: FAA Alerted After UFO Falling In Ocean Sparks 911 Calls
By Dave Basner
January 4, 2021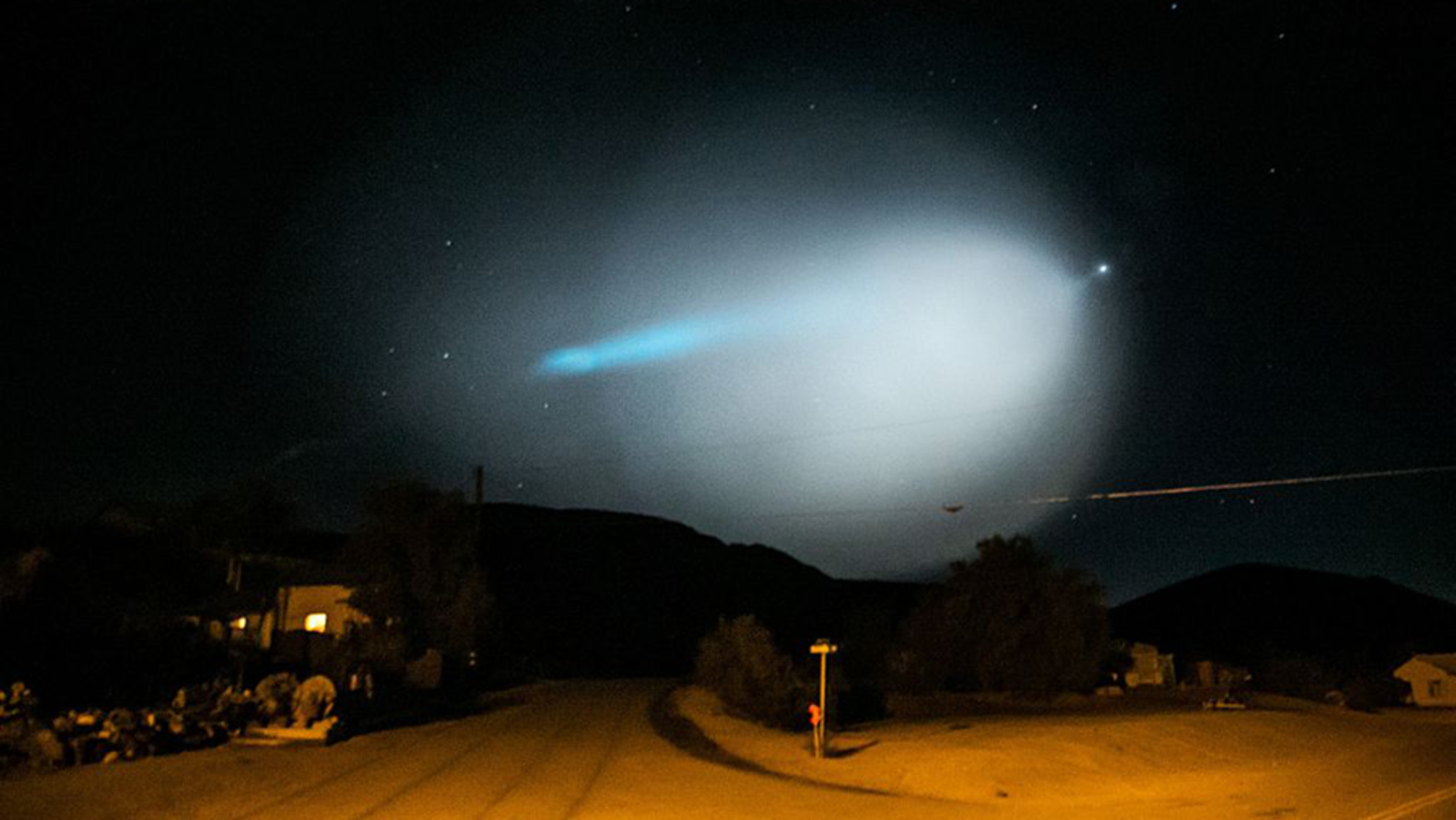 The nighttime skies over Hawaii can boast some incredible views of the cosmos and the Milky Way galaxy, but a few days ago, many people felt they were seeing something from even farther away. Multiple residents called 911 after witnessing a strange blue object moving over Oahu. The long, glowing mass appeared around 8:30 p.m. and was caught on video as it quietly moved through the sky.
One of the witnesses was a woman named Moriah, who told Hawaii News Now that she isn't a believer in UFOs, but was so baffled by what she saw that she and her family decided to follow it. They tailed the object for three miles until they saw it drop into the ocean. She stated, "I don't know what it was. This one was going so fast."
According to Moriah, there was a second, smaller, white one as well that moved in the same direction as the blue object, but they lost sight of it behind a mountain.
As for what it was, a police spokesperson said they didn't have any information. Meanwhile, the Federal Aviation Administration did receive a report from local police about a possible plane crash, but they stated they had "no aircraft disappear of radars and no reports of overdue or missing aircraft."
As yet, the glowing mass remains undiscovered and unidentified.
Photo: Getty Images