Tennessee Fans Speculating Team May Hire Former Rival
By Jason Hall
January 26, 2021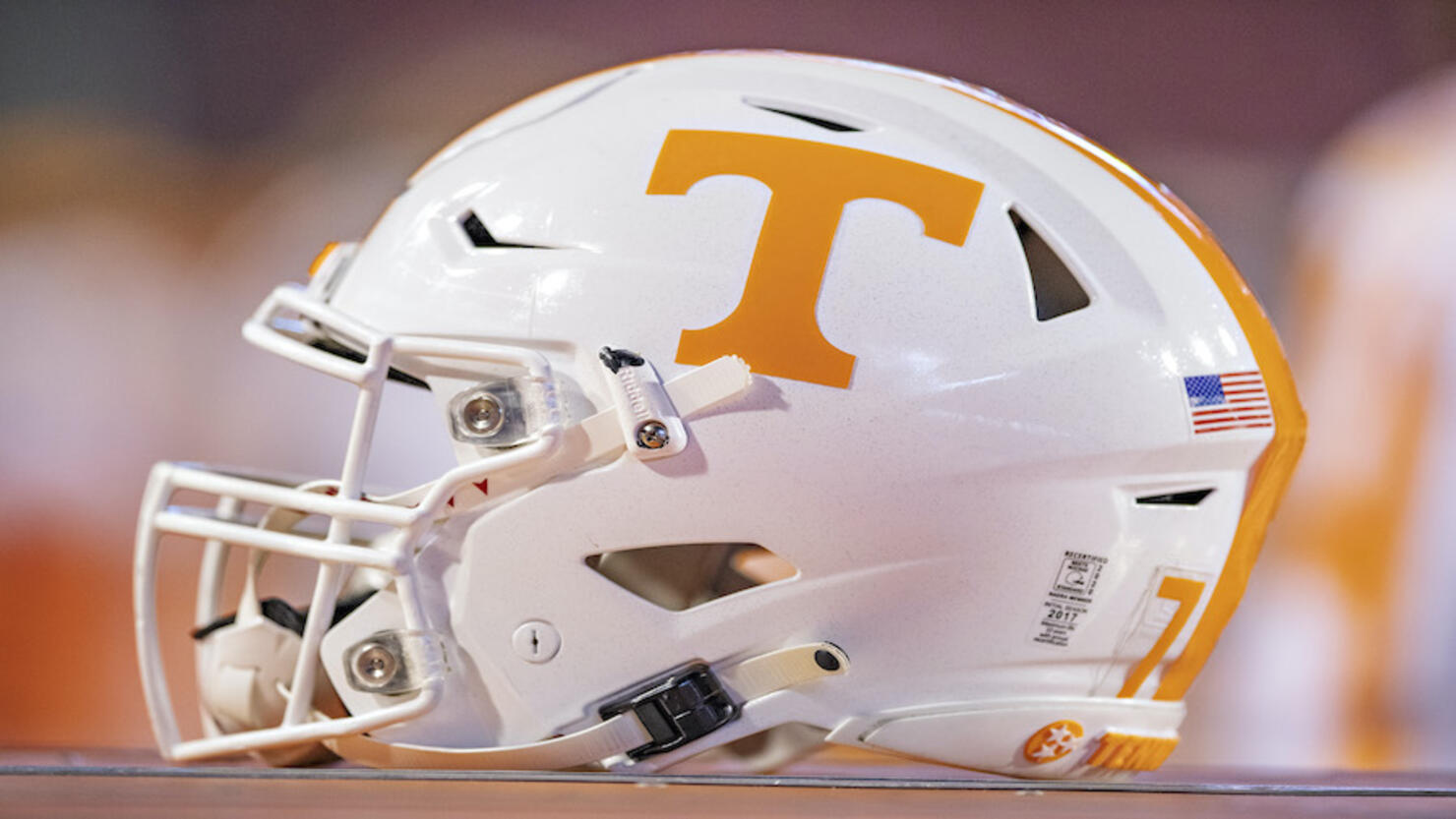 Penn State coach James Franklin drew the ire of Tennessee fans during his three seasons at in-state rival Vanderbilt, but some seem to be changing their tune years later.
On Monday (January 25), AtoZSports' Zach Ragan shared a screengrab showing a flight tracker of a plane reported to be owned by Tennessee alum and donor Jim Clayton flying from Knoxville, Tennessee to State College, Pennsylvania, where Penn State's campus is located.
Speculation grew that the flight was in relation to Franklin being considered for the Vols' head coaching vacancy.
Franklin led Vanderbilt to its most successful three-year run in program history, with the Commodores making bowl game appearances each year, finishing with nine wins during both of his last two seasons, and going 2-1 against Tennessee, who owns a 77-33-5 advantage all-time in the annual matchup.
Naturally, Franklin's uncharacteristic success in the rivalry, as well as his brashness to challenge Tennessee both on the field and in recruiting within the state created a mixed reaction among Volunteer fans.
I know some of y'all don't like him but James Franklin would be an amazing hire

I know his history is sketchy but there's not a guy out there we could hire with as much winning P5 experience

— Austin B (@Austin_Vols) January 25, 2021
@Charlie_Burris I actually LOVE the idea of James Franklin. He's done more with less at Vandy and in some ways, Penn State as well. He can recruit, his players love him, and I think $7 million/yr, if that's truly available, would be enough to get him here. What do you think?

— Jimmy Dunn (@AsleepJimmy) January 24, 2021
I'd love James Franklin at Tennessee. It should've happened in 2013. Has contacts in the area, and that's very important if we're going to get the coveted 2020 recruiting class. Three 11 win seasons in the last 5 years. Sign me TF up. https://t.co/YfLVPucmHm

— Notorious NIC (@the7maxims) January 24, 2021
There's absolutely NO way I would give James Franklin a first thought of hiring him to be the head football coach at Tennessee. Not even if he was the last coach standing! Sorry not sorry!

— Garry Mooney (@CoachMooney20) January 25, 2021
James Franklin is not a bad coach and he's way way better than a lot of candidates out there and I would be absolutely pumped for him to come here. BUT. I don't think he's as good as a lot of people think he is.

That's it. No other thoughts at this time.

— Juanathon (@XxjuanathonxX) January 25, 2021
It's worth noting that Tennessee has not confirmed any potential candidates since hiring Danny White as its new athletics director last week.
Former head coach Jeremy Pruitt, assistant coaches Brian Niedermeyer and Shelton Felton, and several other staff members were fired following an investigation into alleged NCAA violations committed by the football program during his tenure.
During Tuesday's (January 19) broadcast of 'The Dan Patrick Show,' host Dan Patrick said SEC sources indicated that the Tennessee coaching staff "put money into McDonald's bags and gave them to the recruits when they came on campus."
Last month, Tennessee's compliance department launched an investigation into improper recruiting practices within its football program, ESPN reports. Compliance department officials reportedly interviewed current players, recruits, assistant coaches, student volunteers and other members of the athletic department in relation to the accusations facing the football program, with interviews beginning in November.
Sources told ESPN that they weren't sure whether NCAA officials had interviewed student-athletes and coaches or whether information regarding possible violations was turned over to the NCAA at the time of the report.
Former Tennessee linebacker and veteran assistant coach Kevin Steele, who was hired as a defensive assistant earlier this month, was named acting head coach in Pruitt's absence.
Photo: Getty Images