Brady Bucs Gear Sees Super Bowl Spike In Sales, Including In New England
By Jason Hall
February 3, 2021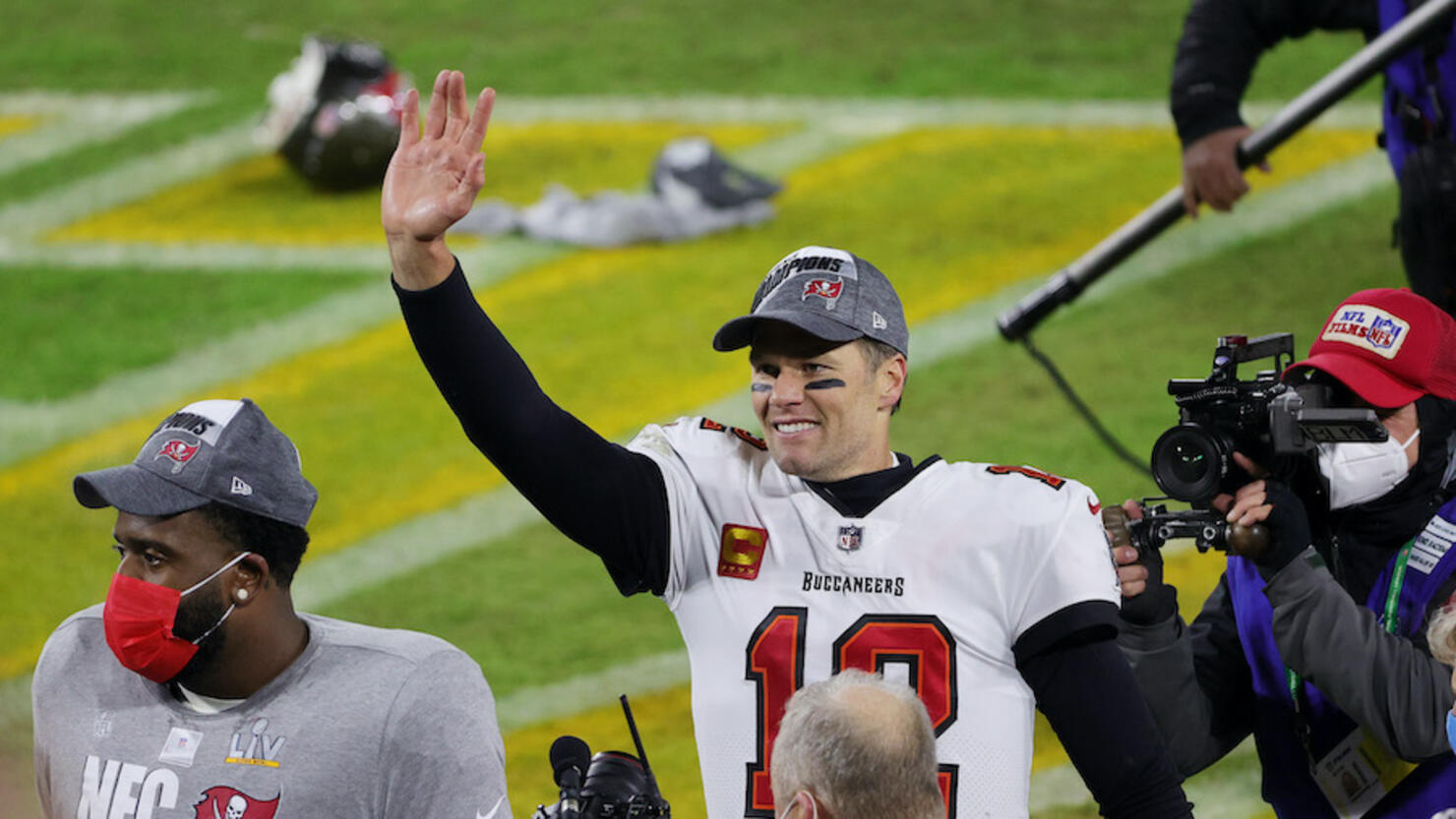 New England still loves Tom Brady, even after his move to Tampa Bay.
Sales for Brady's Tampa Bay Buccaneers merchandise have seen a recent spike after his 10th Super Bowl berth, which includes buyers from the New England area, according to Fanatics.com via CBS Miami.
Brady's No. 12 Bucs jersey was already the No. 1 seller in the NFL, but hit a "massive surge over the last week" and became the all-time best-selling NFL jersey for the span between Conference Championship weekend and the Super Bowl.
Fanatics reports Tampa is, unsurprisingly, the top-selling market for Brady merchandise, but Boston is also in the top-5. The 43-year-old quarterback spent his previous 20 NFL seasons in New England prior to signing with the Bucs in March.
Since joining the Bucs, Brady's jersey sales have shot up 900 percent and he also accounts for nearly half of sales in relation to Bucs merchandise.
It's expected many Patriots fans will be supporting Brady and fellow former Patriots teammate Rob Gronkowski, who played tight end for the team from 2010-19, in Super Bowl LV against the Kansas City Chiefs on Sunday (February 7.)
Flight searches from Boston to Tampa reportedly spiked by 360% in the days following Brady and the Tampa Bay Buccaneers' Super Bowl LV berth, according to the travel app Hopper via WHDH.
Brady won six Super Bowl championships in nine appearances during his legendary career in New England, which likely outweighs any potential bitterness from Patriots fans over his departure.
New York, Orlando and Miami are also reported to be among the top-5 selling markets for Brady's Bucs gear.
Brady's opponent for Super Bowl LV, Chiefs quarterback Patrick Mahomes, currently ranks second among NFL players in jersey sales.
Photo: Getty Images