You Might Not Get All $1,400 Of The Third Stimulus Check
By Dave Basner
February 9, 2021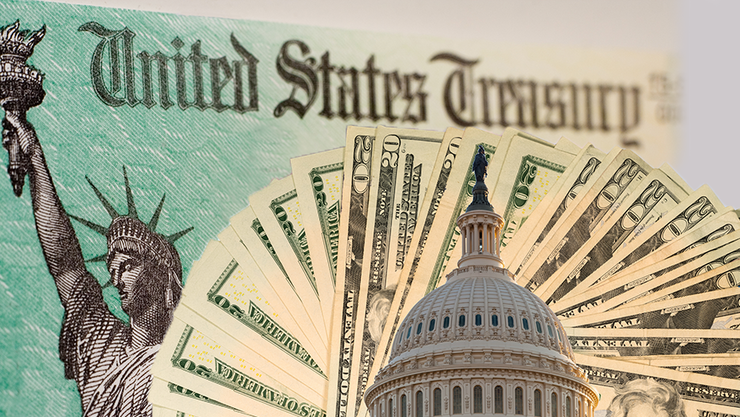 As Congress continues to negotiate the next relief package, which will include a third stimulus check, the House of Representatives just made one thing clear - the eligibility for the next round of direct payments will be the same as the first two.
Republicans, who were trying to get $1.9 trillion price tag on the bill down, suggested significantly narrowing who would receive the $1,400 stimulus payment, which would've prevented 29 million households from receiving the check. However, Democrats, who have power in the House, rejected the idea, but they do plan to change some things. What they have altered is the phase out of the checks.
According to the plan the Democrats put out on Monday, as with the first checks, anyone making under $75,000 will get the full amount, so will married couples earning less than $150,000, but for anyone above that threshold, the amount they get will phase out much faster than it did on the first and second checks, with individuals making over $100,000 and joint filers earning over $200,000 getting no stimulus.
That means if you make between $75,000 and $100,000, or you file jointly and make between $150,000 and $200,000, you will be getting a much smaller percentage of the stimulus than you have previously.
Nothing is set in stone yet - the House Ways and Means Committee will be debating the bill on Wednesday, then it will eventually move to the Senate where it will be debated once again and voted on. President Biden wants Americans in need to get the stimulus as soon as possible and the hope is to have it passed by March 14.
Photo: Getty Images