Jamie Lynn Spears Hits Back At Media Following Britney Spears Documentary
By Regina Star
February 13, 2021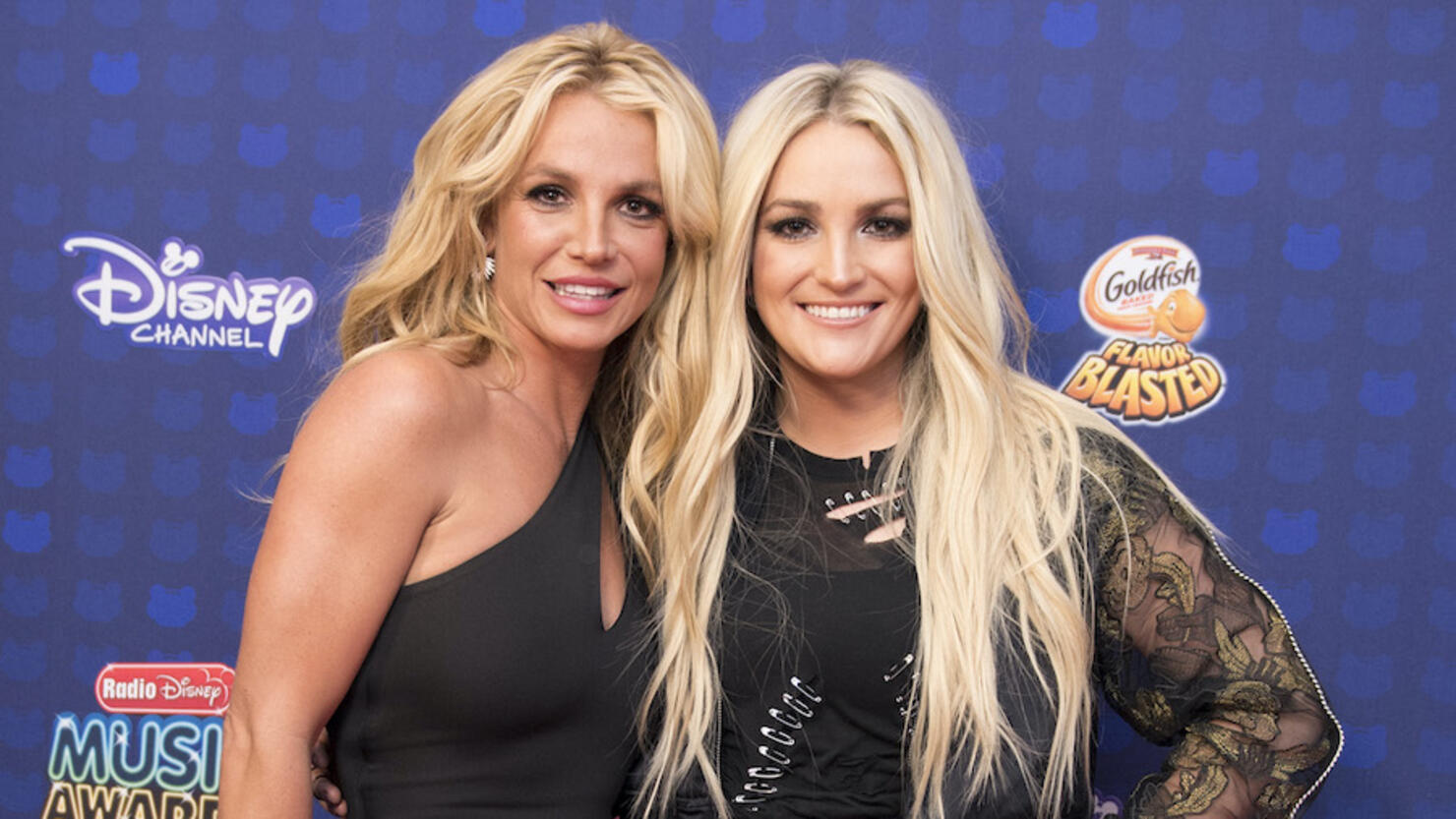 Jamie Lynn Spears is sticking up and showing support for her sister Britney Spears.
Following the outpouring of love for Britney in response to the New York Times' unauthorized documentary, Framing Britney Spears, the Zoey 101 alum set a cautionary message to the media.
"Dear media, try not to repeat the mistakes of your past. Look where that got us. Do better," Jamie wrote in an Instagram Story Friday (February 12). "Everyone you meet is fighting a battle you know nothing about. Be kind. Always."
Jamie also used the moment to quash "false" stories claiming she participated in a virtual #FreeBritney rally.
"A few media outlets ran a false story about me attending a virtual rally yesterday. In fact, someone represented themselves as me without my knowledge," wrote Jamie. "I love my sister very much, but I was not aware of a rally, nor was I in attendance for a virtual rally."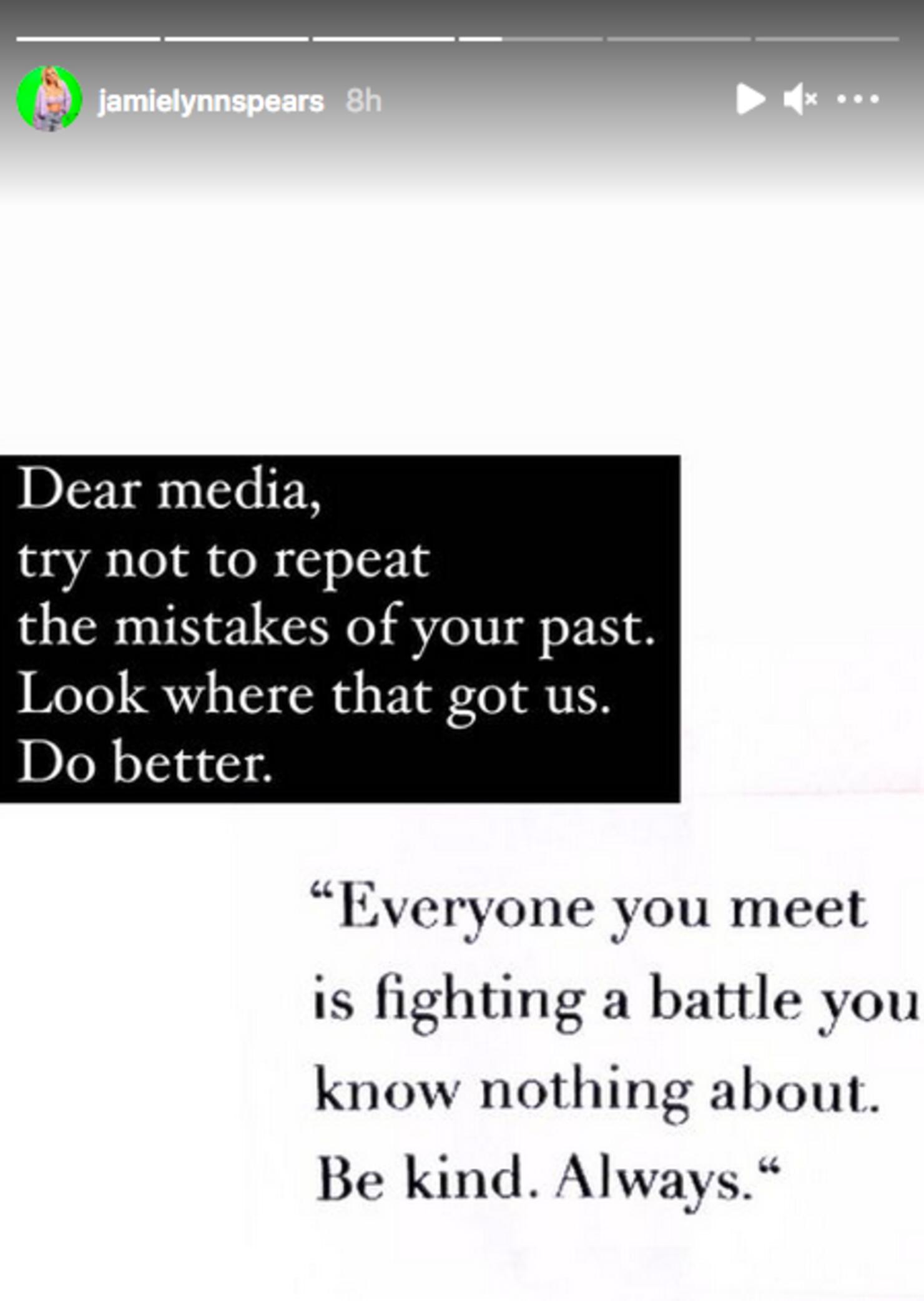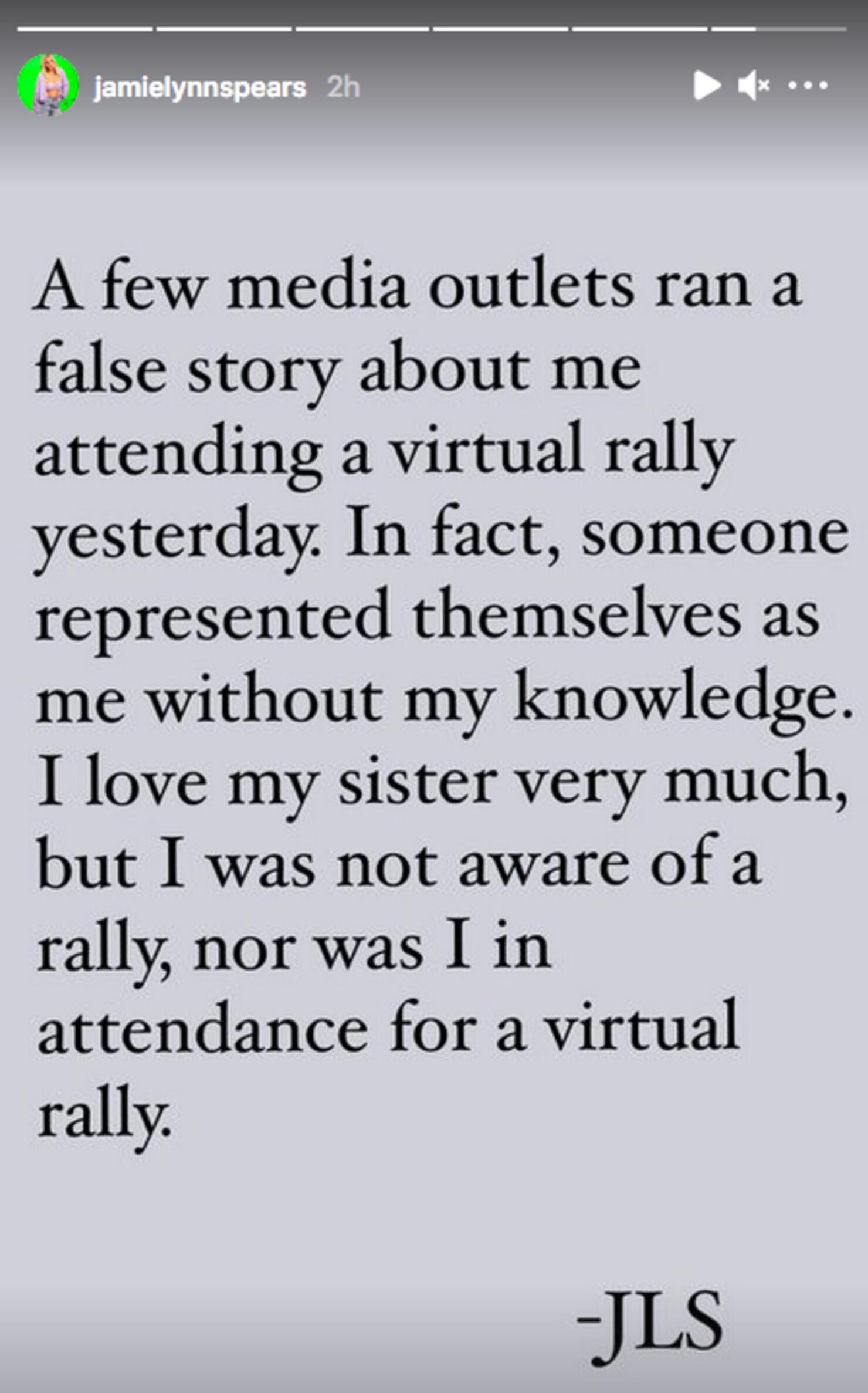 Framing Britney Spears released earlier this month and chronicled the pop icon's rise to stardom as well as the abuse she faced from the media. More poignantly, the doc also zeroes in on the "Toxic" singer's public mental health struggles and her ongoing conservatorship battle with her father, Jamie Spears.
Jamie isn't the only person close to Britney to speak out since the documentary released. Not only has Britney's longtime boyfriend Sam Asgharigiven statements of his own, her ex-boyfriend, Justin Timberlake, issued a public apology to the pop star.
In his message, Timberlake admitted, "I specifically want to apologize to Britney Spears and Janet Jackson both individually, because I care for and respect these women and I know I failed."
Photo: Getty Images