Your Third Stimulus Check Could Be Much Bigger If You File Your Taxes Now
By Dave Basner
February 16, 2021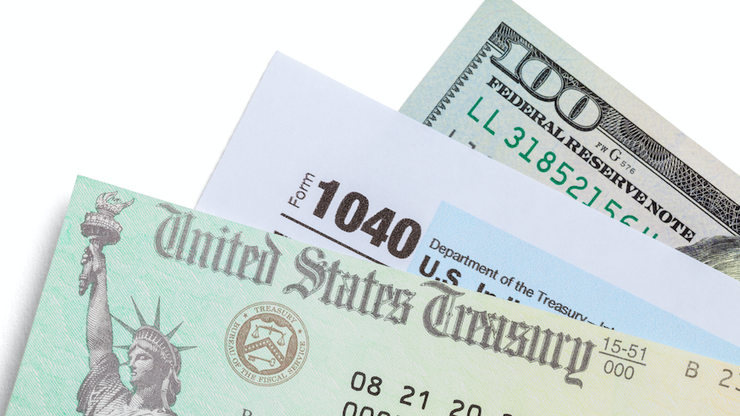 As the latest COVID relief package makes its way through the House of Representatives and onto the Senate, we are getting closer and closer to a third stimulus check, likely worth $1,400, but you could potentially get a lot more out of the next direct payment, though to qualify you'll need to get your 2020 taxes filed pretty soon.
The next stimulus will probably start going out at the end of March, right in the middle of tax season, and the way the IRS will decide if you are eligible for it is by looking at your tax returns. If they don't yet have your 2020 return by the time the bill passes, they'll refer to your 2019 return. You'll recall 2019 was a very different time, before the coronavirus pandemic wreaked havoc on the economy. Since your 2019 income was probably very different than your earnings in 2020, you'll want to be sure the government has a more accurate picture of your financial state so that you qualify for the right amount in your third stimulus check.
Additionally, if you had a child since your 2019 tax return was filed, you will definitely want to get your 2020 taxes filed, since the proposed relief bill will send you an additional $1,400 for each dependent you have.
Filing now is especially important because the eligibility threshold for the third stimulus check might not be the same as it was for the first two. To help keep costs down, Congress might vote to have the checks only go to individuals who made $50,000 or less on their last return, and to couples who earned $100,000 or less. If that was the case for you in 2020 but not in 2019, you should file your taxes as soon as possible.
Meanwhile, if you had been getting the stimulus checks but your income rose in 2020, if you feel as though you still need a stimulus check, you might be better off waiting a bit before you file.
The IRS began accepting returns on February 12, so should you want Uncle Sam to have the most accurate depiction of your earnings, you can file today. As always, you have until April 15 to get your taxes in, but with the bill looking like it will pass in the coming weeks, you are better off sending them sooner rather than later.
Keep in mind, there's is always the chance the IRS might create a contingency for those whose income changed in 2020 but didn't get their taxes in on time to reflect that for the third stimulus check. However, if the government does create a way for those people to get their money, it probably won't get delivered to them until months after the checks have gone out.
Photo: Getty Images