Terrifying Video Shows Ride Malfunction, Crash At Amusement Park
By Dave Basner
February 17, 2021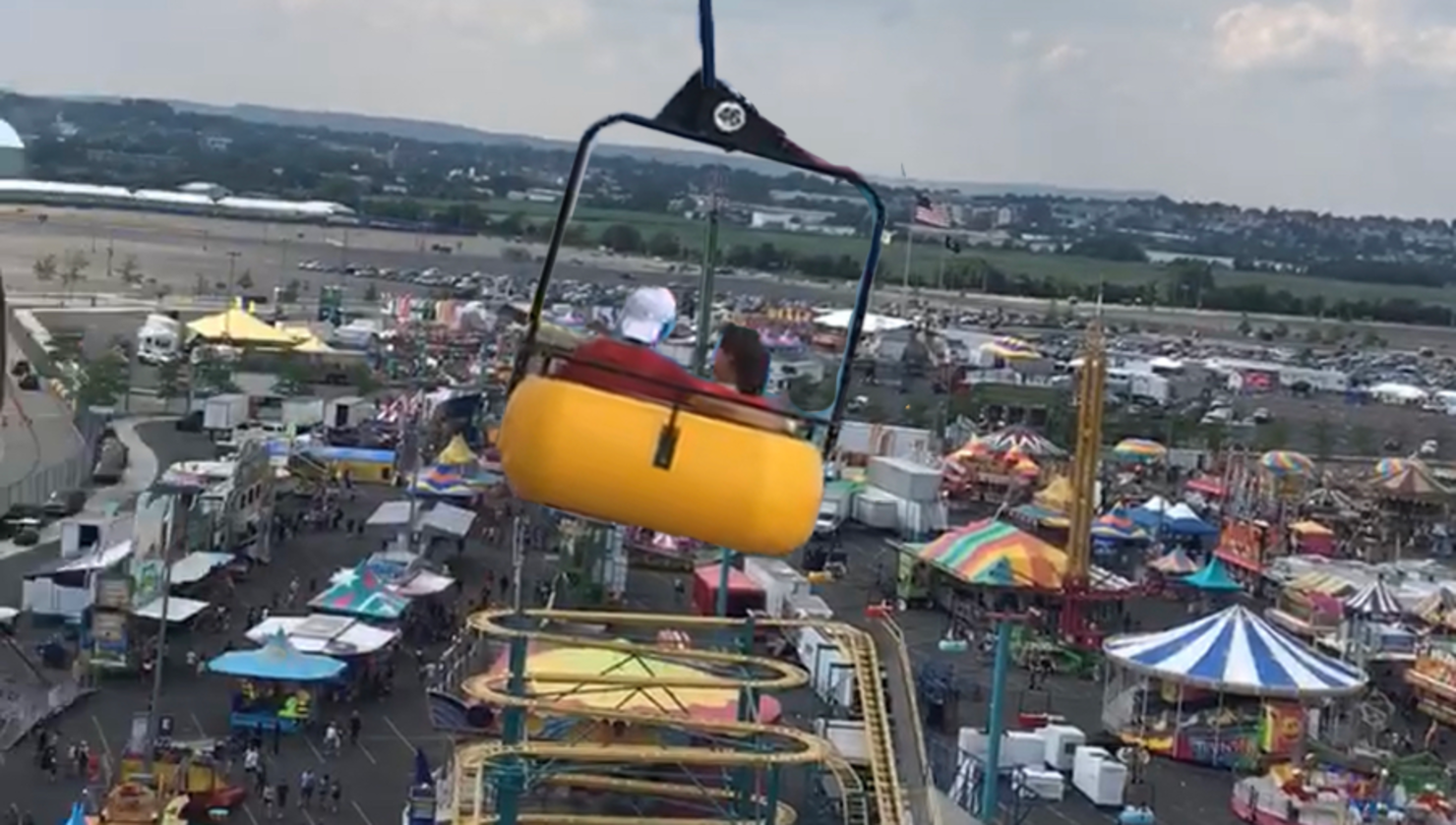 A terrifying scene unfolded at a fair in central China this week. As fairgoers were enjoying a "flying chairs" ride spinning high above the Hunan province, it malfunctioned and crashed to the ground, leaving 16 people injured, three of them seriously. One of the riders actually filmed the incident as it occurred, giving a first-person perspective of what happened. You can hear their screams of joy turn to screams of terror. There is also footage of the scene from the ground.
One visitor told the Beijing News that he was waiting in line when he heard an alarm sound and looked up to see the chairs swinging wildly. He described what he saw saying, "The swing ride gathered speed and was going faster and faster, then it fell off and hit the ground. Most of the injured were onlookers. Fortunately we ran away quickly, otherwise we would have been hit as well."
Officials are blaming the issue on a "mechanical glitch." The local government went on to state, "The facility went through security checks less than a month before the Lunar New Year [February 12] and the inspection showed everything was normal. The switch malfunctioned when the accident occurred."
Following the accident, the amusement park closed and some staff members have been taken into custody while an investigation is underway.
Photo: Dave Basner